On the eve of International Women's Day (March 8), we look back at some of the McGill community's newsmakers and ground-breakers since the beginning of the academic year. Be they students, staff or alumni, researchers, faculty members or administrators, women are leaving their mark. While their areas of interest are vastly different, their inspiration is motivated by the same spark: to make McGill, and the world, a better place.
September
Milner Symposium celebrates extraordinary life, career
Pioneering neuroscientist Brenda Milner, who turned 100 earlier this summer, was fêted in grand style at the Brenda Milner Centennial Symposium. Full article.
Crunching the numbers for precision medicine
Associate professor of biostatistics Erica Moodie develops reliable statistical methods to promote a more tailored approach to medical treatments. She is recognized as a world leader and a Canadian trailblazer. Read more.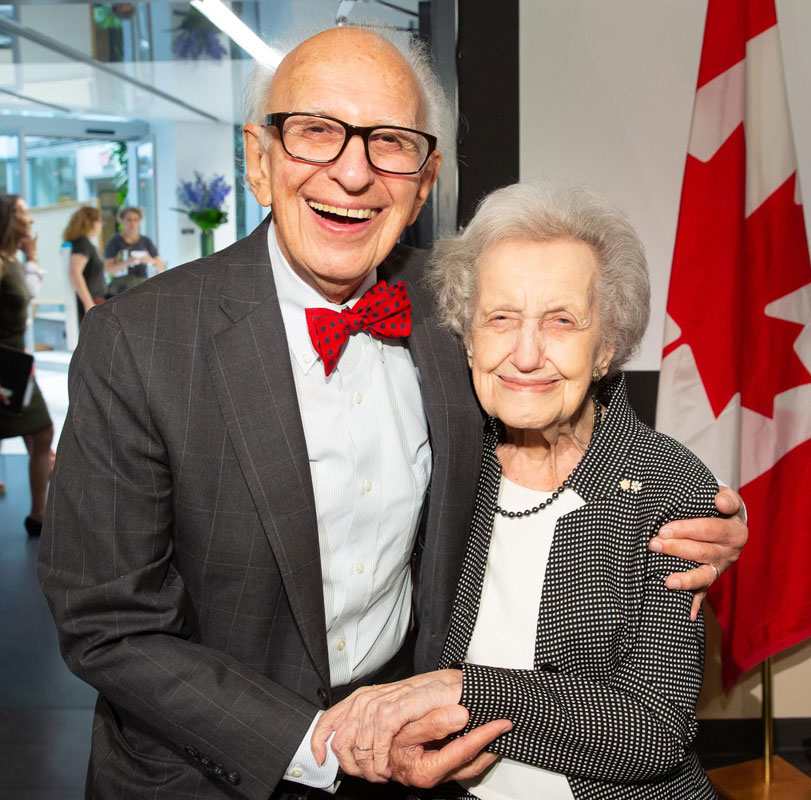 Culinary business keeps sisters cooking and laughing
Julie Albert, BA'92, and her sister Lisa Gnat have three Canadian-bestselling cookbooks under their belt, with a fourth book on the way. (And that's only part of their culinary business.) "It's been a really amazing journey," says Albert. Full story.
The barriers to education for homeless youth
When a young person doesn't have stable housing, succeeding in school can be incredibly challenging. McGill doctoral student Jayne Malenfant knows this from her research – and from her own life experience. More details.
In conversation with Dr. Angela Genge, ALS researcher
Angela Genge, Director of the ALS Clinic and the Clinical Research Unit, discusses advances in ALS testing and therapies and the profound passion that drives her research. Read the article.
Meet McGill's newest Loran Scholars
In September, four young leaders came to McGill as Loran Scholars, joining 129 current and former Scholars who have chosen to attend the University over the past 30 years. Full story.
$3.5-million gift to McGill aims to level playing field for female athletes
McGill alumni and long-time Athletics benefactors Sheryl Kerr (BCom'67) and David Kerr (BSc'65) chalked up another important "assist" for Team McGill with a $3.5-million gift to create the Kerr Family Women in Sport program which will provide support, mentorship and additional coaching to McGill's women coaches and athletes. Read more.
October
One-on-one with Dr. Cynthia Solek, Research Associate, The Neuro
Dr. Cynthia Solek speaks about her work, her inspiration and how she overcame the challenges she faced as a Francophone student at McGill. Read the profile.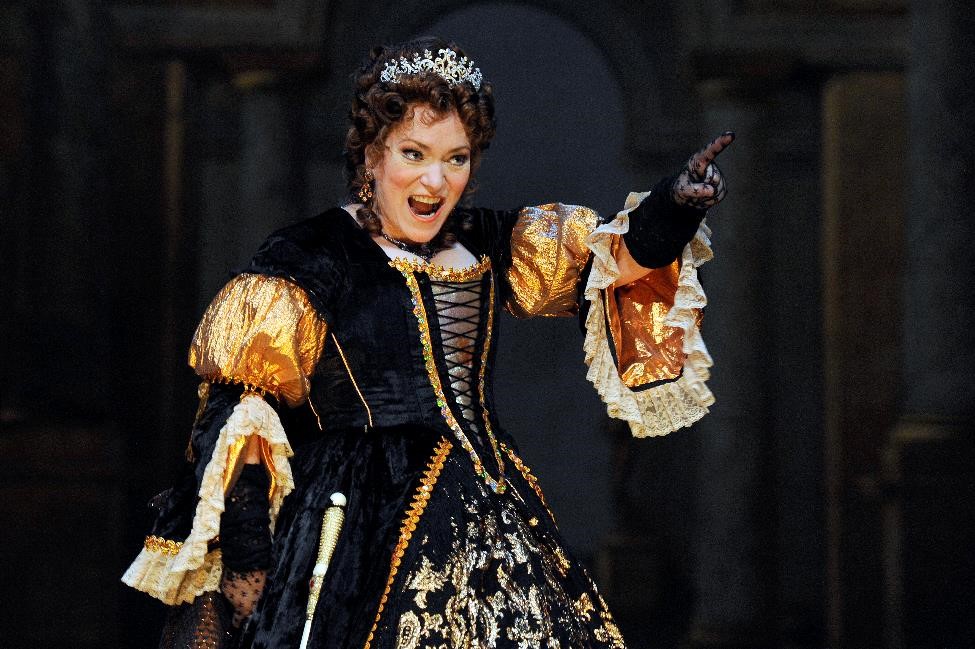 Dominique Labelle, LMus'86, is earning recognition for her vivid performances and her contributions to the world of opera. The soprano is also being praised for her work in one of the most challenging roles of her career – as a teacher at McGill's Schulich School of Music. More.
Margaret Gilliam: A champion for the world's hungry
Margaret A. Gilliam's $5M gift supports McGill researchers as they tackle the complex issues surrounding global food insecurity. Full story.
Scientific breakthrough: promising new target for immunotherapy
Dr. Nada Jabado is a co-lead author of a study that singles out a key protein as the next potential target for immunotherapy treatments in patients with cancer and other diseases. Read more.
Some of McGill's exceptional students were feted at the Forces AVENIR Gala. More details.
From tree to tree and forest to forest: A mission to reach carbon neutrality
Isabella Boushey, a second-year M.Sc. candidate in the Dept of Natural Resource Sciences, writes about her first experience doing fieldwork. Read the article.
November
Maya Jasanoff wins 2018 Cundill History Prize
Harvard prof wins world's leading history prize for her genre-bending account of the life and world of the Polish-born British writer Joseph Conrad. Full story.
Law student wins inaugural Centre culturel islamique de Québec Memorial Award
Lina Bensaidane honoured for her work to advance the inclusion of Muslims in Quebec and Canadian society. Read the article.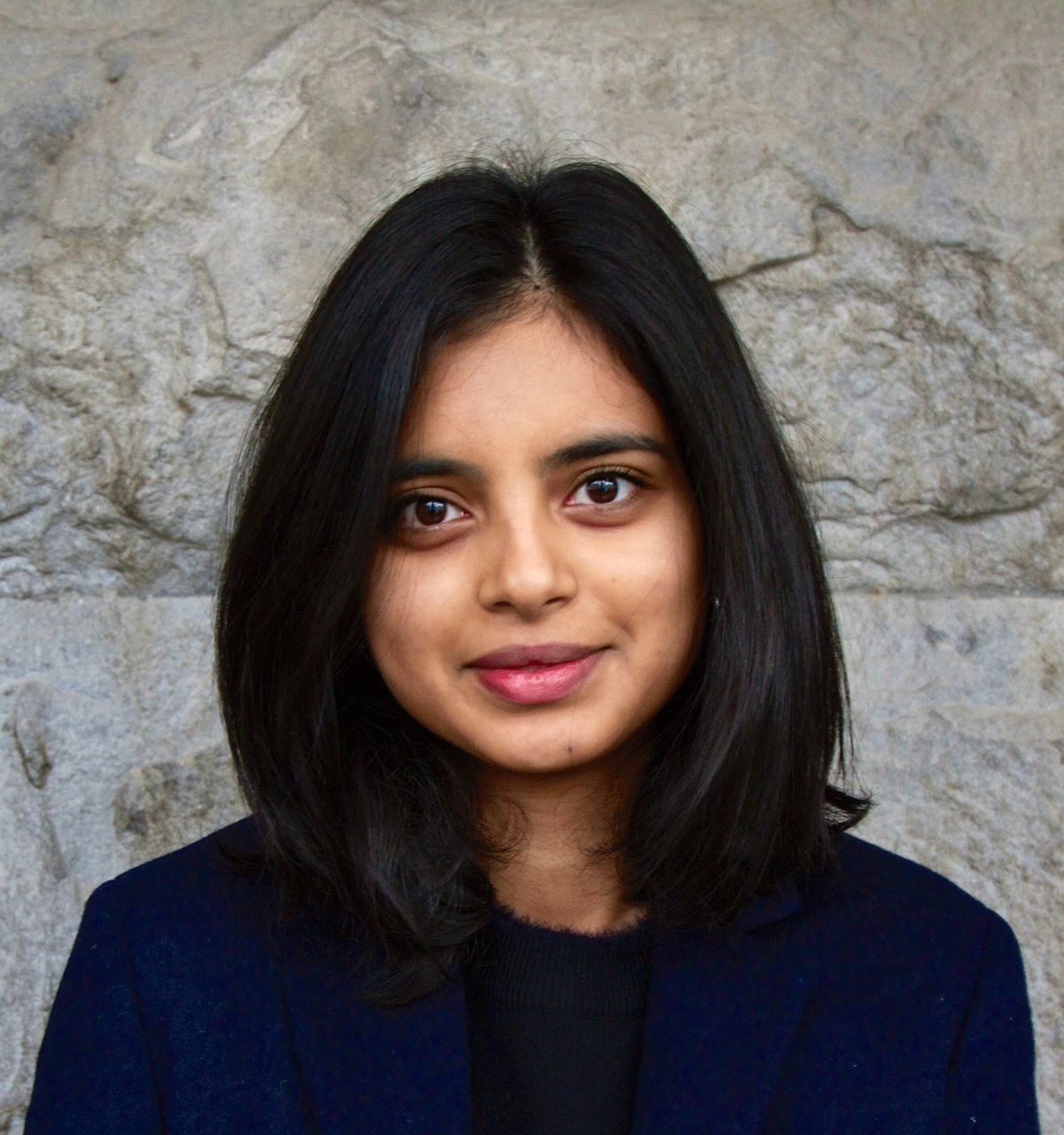 Marie-Ève Tremblay: Dedicated to the cause
Lieutenant-Colonel Marie-Ève Tremblay, lawyer and veteran of deployments to Afghanistan and Democratic Republic of Congo, is the Assistant Judge Advocate General-Eastern Region, Office of the Judge Advocate General. If that wasn't enough, she is also enrolled in the EMBA Program McGill. Read the profile.
Contemporary adaptation of The Birds comes to Moyse Hall
Yvette Nolan, McGill's Richler Writer-In-Residence, has transformed Aristophanes' 2,500 play The Birds into a modern tale about truth and reconciliation. Full story.
Stellar staff celebrated with 2018 Principal's Awards
Women made up half the recipients of the annual awards recognizing exceptional performance by individuals who work as administrative or support staff. More details.
Taking the Rhodes less travelled
Arisha Khan defied the odds to become McGill's 145th Rhodes Scholar and one of the first people from Canada's child welfare system to earn the prestigious scholarship. Read the article.
December
Catherine Lu wins Humboldt Foundation award
Catherine Lu, professor of Political Science, was selected as the recipient of a Friedrich Wilhelm Bessel Research Award of the Alexander von Humboldt Foundation. More.
Guiding us through the hot story of the day
After making her mark as a prize-winning investigative journalist for the Toronto Star, Jayme Poisson, BA'06, is now the voice behind Front Burner, the new CBC News daily podcast. Full story.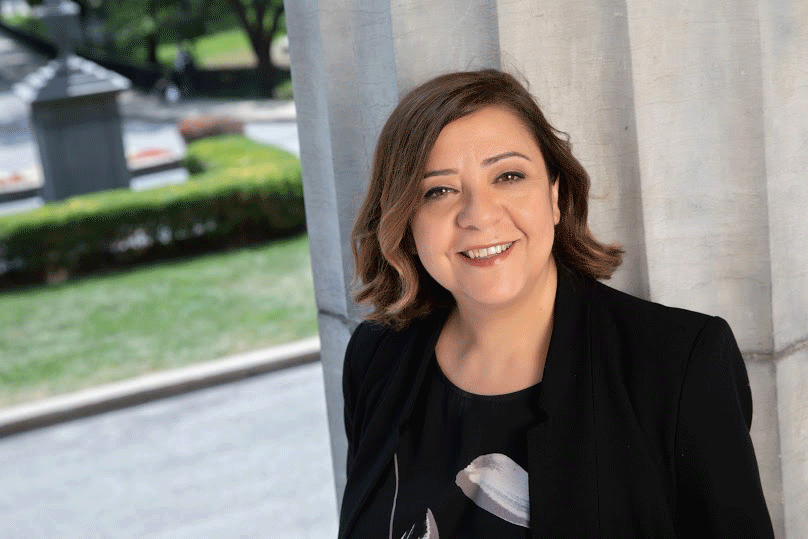 Elham Emami: "Dreams can be realized if we work together"
Q&A with Elham Emami, Dean of the Faculty of Dentistry and an internationally recognized clinician-scientist who has dedicated her career to the promotion of oral health through service, education and research. Read the interview.
In conversation with Kalyna Franko, speech-language pathologist
Kalyna Franko discusses the role of a speech-language pathologist, the inspiration she derives from patients and colleagues, and her life-long fascination with language, psychology and the brain. Get the full story.
Jean Béliveau Athletic Award recipients announced at McGill
The recipients of McGill's Jean Béliveau Athletic Awards for 2018 include soccer's Sarah Dubois and swimmer Rebecca Gillis. The Award recognizes outstanding McGill student-athletes for leadership in the community. More details.

What is the value of scientific research if it is not communicated to the public?
Vanessa Sung, Co-Winner of the 2017 Principal's Prize for Public Engagement Through Media, discusses the importance of scientists to connect with their communities by communicating their research to those outside of academic silos. Full article.
January
Varsity athletes excel in classroom, community and on the field of play
Athletics & Recreation saw 108 athletes earn Academic All-Canadian honours. The most successful team was the hockey Martlets with 10 members of the 25-member squad being named Academic All-Canadians. Read more.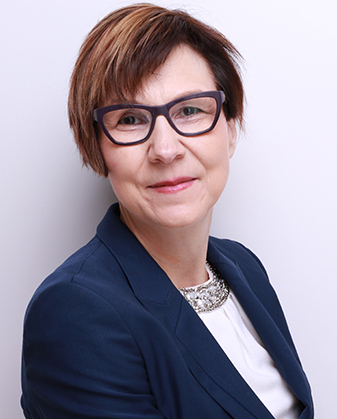 Four McGillians make Chatelaine's Women of the Year list
Chatelaine magazine celebrates "newsmakers, trend-setters, policy-makers and all-around awesome women who helped put Canada on the world stage." Full story.
Chantal Vallée, MA'02, was a coaching sensation in the world of women's university basketball. Now she is ready for her next challenge – as the first woman to hold the dual job of general manager and head coach in a men's professional basketball league. Full article.
Student entrepreneurs brave the Dragons' Den
Dietetics and Nutrition students Jamie Lee and Isabelle Lam pitched their startup snack business on the popular CBC television show Dragons' Den. Read more.
McGill at the World Economic Forum in Davos, Switzerland
Principal Suzanne Fortier and Isabelle Bajeux-Besnainou, Dean of the Desautels Faculty of Management, represented McGill at the 2019 World Economic Forum Annual Meeting in Davos, Switzerland. More details.
Spotlight on Maryse Thomas, PhD Student in Neuroscience
Maryse Thomas studies auditory neuroplasticity, which is how the sounds we hear shape our brains throughout our lives. Read the profile.
February
Donna Grantis, BMus'02, had the opportunity to work closely with one of the most spectacularly gifted musicians of her era – Prince. Read the article.
Exhibition: Women, Work and Song in Nineteenth-Century France
Curator Kimberly White discusses the Women, Work, and Song in Nineteenth-Century France exhibition exploring women's work and the cultural work about women in popular songs of the nineteenth century. More details. 
Artistic swim team rides the wave to national title
McGill wins national title in artistic swimming for the fifth time in the past six seasons. Full details
RI-MUHC team wins Québec Science's 2018 Discovery of the Year award
A reliable test for early detection of endometrial and ovarian cancers honoured by Québec Science readers. Read the article.
In conversation with Josephine Nalbantoglu, Dean of Graduate and Postdoctoral Studies
Josephine Nalbantoglu talks about how graduate studies have changed since her days as a student at McGill. Read the interview.
Superior staffer celebrated at Founder's Day celebrations
Ann Gossage, Administrative Assistant in both the Department of Natural Resources Sciences and the Department of Animal Science, earns the Macdonald Campus Award of Excellence for Administrative and Support Staff. Get the full story.
Honouring women leaders in global health
Three scientists from the Research Institute of the McGill University Health Centre were named to the first-ever list of Canadian women leaders in global health. More details.