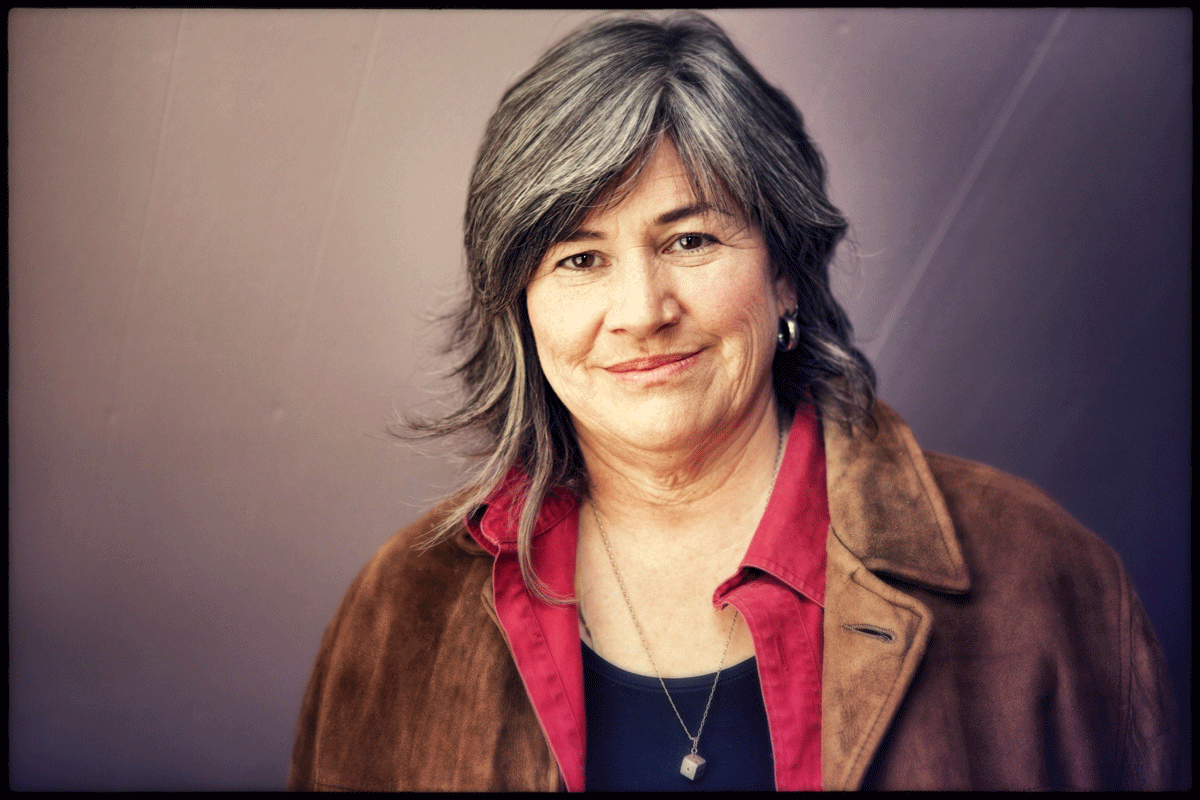 Yvette Nolan's cell phone ring tone is the call of loons. It is very appropriate for the Algonquin playwright, as she is in Montreal to direct an adaptation of Aristophanes' 2,500-year-old comedy The Birds. Presented by the McGill University Department of English Drama & Theatre Program, the play will run from November 21 to 23, and from November 28 to 30, at Moyse Hall Theatre.
Born in Prince Albert, Saskatchewan, Nolan is a playwright, director, dramaturge and author, with a long and successful track record. Nolan decided she wanted to be what she calls a "theatre rat" after seeing hundreds of productions while working at the Winnipeg Fringe Festival. "I can do better than that," she thought. Thirty years later she says she is still learning her métier.
Big, bold production
Nolan says she is relishing her newest role as McGill's Mordecai Richler Writer-In-Residence.
"It is such a gift to be the first playwright to be the Mordecai Richler-Writer-in-Residence, because playwrights are the bastard children of letters," Nolan jokes. "This dramatic production is big and bold, with 13 cast members in fabulous costumes, and a total of 60 people involved."
Nolan has transformed The Birds to reflect pressing contemporary Indigenous questions about truth and reconciliation. Using humour, dance,  music and references to everything from Nirvana, to the Friendly Giant and Bitcoin, the play celebrates the diversity of a changing society, while emphasizing the need to connect to history and to the land in order to move forward together.
"Aristophanes was having fun mocking the powerful and corrupt of his time," says Nolan. "'The Birds' is about two men who flee corruption in Athens, and discover a pure new world. They decide they need to monetize and change that paradise. Sound familiar?"
Product of the residential school system
Nolan understands the importance of reconciliation, calling herself "a literal and metaphoric product of the residential school system." Her Algonquin mother was seven years old when she was taken from her family in Maniwaki, Quebec, and sent to a tuberculosis sanatorium, and then to a residential school. Nolan's mother spoke Algonquin, French and English, but was "completely deracinated" by the residential school experience. Nolan's father, who was from Ireland, taught math at the residential school where he met her mother.
Raised in Winnipeg, Nolan is now based in Saskatoon where she is doing her MA on the structures that govern arts organizations.
Considered a pivotal force in Canadian Indigenous theatre, Nolan has written and directed over 25 plays. Some of her work includes: Blade, the story of the murder of a university student who is reconfigured as a prostitute by the media; A Marginal Man, whose male protagonist decides to protest violence against women only to become a target of violence himself; Child, which explores how two women, one Native and one white, are affected by incest; and Annie Mae's Movement, which recounts the murder of Annie Mae Pictou Aquash, a Mi'qmak woman from Nova Scotia,
The recipient of many honours in the theatre world, she is the author of Medicine Shows, a book about Indigenous theatre in Canada, co-editor with Donna-Michelle St. Bernard of Refractions: Solo, and the editor of Beyond the Pale: Dramatic Writing from First Nations Writers and Writers of Colour.
Aristophanes' comedy The Birds, adapted and directed by Yvette Nolan, runs from Wednesday, Nov. 21, to Friday, Nov. 23, and from Wednesday, Nov. 28, to Friday, Nov. 30. Moyse Hall Theatre, Arts Building. Performances are at 7:30 pm. General admission is $12.00. Please note: There are no Saturday performances.
Get more information by calling the box office (514) 398-6070 or by email. You can also get more information and purchase your ticket online.