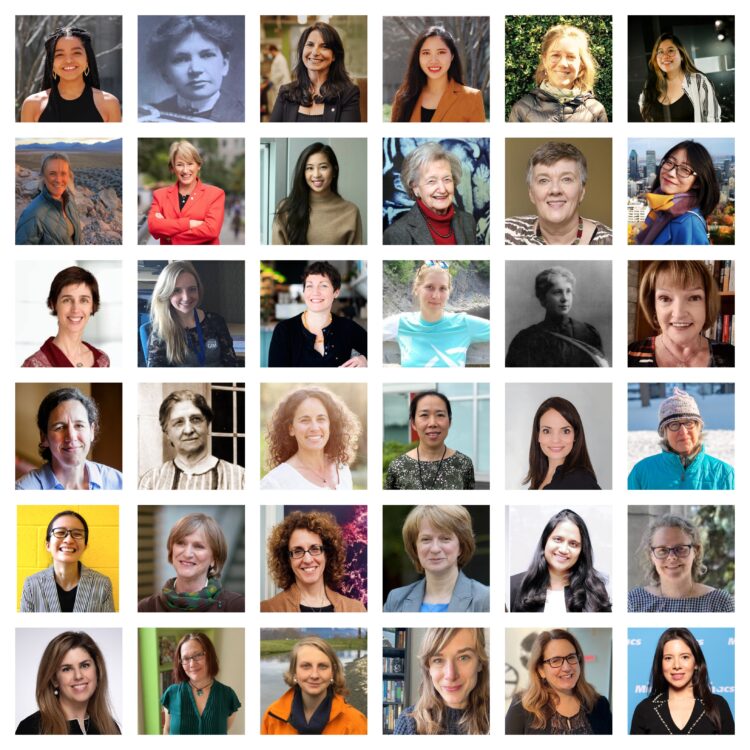 In 2015, the United Nations General Assembly declared February 11 as the International Day of Women and Girls in Science. The day is celebrated around the world as a time to promote full and equal access to, and participation in, science for women and girls.
Unfortunately, full and equal access is a goal at the moment, not the reality.
"Today, only one in three science and engineering researchers in the world is a woman," said António Guterres, Secretary-General of the United Nations in a statement. "Structural and societal barriers prevent women and girls from entering and advancing in science…. This inequality is depriving our world of enormous untapped talent and innovation. We need women's perspectives to make sure science and technology work for everyone."
"I taught engineering. I know from personal experience that young women and men are equally capable and equally fascinated by science, brimming with ideas, and ready to carry our world forward," said Guterres. "On this International Day of Women and Girls in Science, I call on everyone to create an environment where women can realize their true potential and today's girls become tomorrow's leading scientists and innovators, shaping a fair and sustainable future for all."
World-renowned leaders in their field
There is no shortage of women in science playing critical roles at McGill, beginning with Principal Suzanne Fortier, a crystallographer by training. The University boasts long-standing, world-renowned researchers like Brenda Milner, Vicky Kaspi, Nitika Pant Pai, Catherine Potvin, Elena Bennett, Joëlle Pineau, Doina Precup and Audrey Moores. But early-career researchers such as Anna Weinberg, Daryl Haggard, Erica Moodie, and Jennifer Sunday are already making names for themselves in their respective fields.
Then, of course, there are the students. McGill is the university of choice for a plethora of young women pursuing their studies in STEM. One need look no further than the recent announcement of the McCall MacBain Scholarships. Of McGill's nine finalists, five are women with backgrounds in science and whose academic interests include everything from dentistry and microbiology, to engineering and medicine.
The trail for today's researchers had been blazed long ago. We recently profiled Ingrid Birker, Science Outreach Administrator at the Redpath Museum. On top of her duties at the Redpath, Birker has written articles for the Reporter, including profiles of some of McGill's pioneers:
The 2021 – 2022 academic year has proven to be a busy one for McGill's female science students and researchers. It started off on an auspicious note when four women were among six recipients of Schulich Leader Scholarships, Canada's largest STEM scholarship program.
Here are just some of the highlights of the past six months:
September
October
In advance of The Great Shakeout, an international earthquake preparedness event, Christie Rowe, associate professor with the Department of Earth and Planetary Sciences, spoke about the importance of being ready for significant seismic events. Read more.
November
December
January
Meiou Dai, PhD and a Research Associate in the Lebrun Lab at the RI-MUHC, was the first author of a study that paves the way to novel treatment for Triple Negative Breast Cancer. Québec Science magazine recently selected the study as one of the Top 10 Discoveries of 2021. Read more.
Lisa Dang, a PhD student at the Department of Physics, is the first author of a recently published paper that provides new insights into seasons on a planet outside our solar system. The findings will potentially advance both the scientific understanding of how exoplanets form and evolve and give some context for planets in our own solar system. Read more.
Dr. Emily McDonald, a scientist in the Infectious Diseases and Immunity in Global Health Program at the RI-MUHC, co-authored a study assessing all available outpatient therapies for COVID-19 in order to facilitate comparative treatment choice. Read more.
Marie-Claude Geoffroy, PhD and Canada Research Chair in Youth Suicide Prevention, has created the École à Ciel Ouvert program that takes the classroom outdoors to help pre-teens reduce depression and anxiety. Read more.
Biology professor Alanna Watt and pharmacology and therapeutics professor Anne McKinney have made an important step forward in understanding the cause of a rare neurodegenerative disease noted for its occurrence in the Charlevoix and Saguenay–Lac-Saint-Jean regions of Quebec. Read more.