The Principal's Prize for Excellence in Teaching recognizes the commitment of outstanding teachers who are the very core of the academic experience of McGill students. During Fall 2021 Convocation ceremonies, six of McGill's exceptional educators will be awarded a Principal's Prize. Signy Sheldon, a member of the Faculty of Science's Department of Psychology, is the winner of this year's Principal's Prize in the Assistant Professor category.
When Signy Sheldon discusses her job at McGill one word keeps popping up. Learning.
"I have been inspired by many scientists and teachers, but it was my PhD supervisor who taught me the joy in learning," she says Sheldon. "He taught me that when a person wants to understand how something happens, it is easy for them to understand why it happens. From this lesson, I decided to focus on helping students understand why they want to learn, rather than telling them facts they have to know."
This approach has helped her excel in one of the most challenging classroom settings at McGill – introductory courses with an enrolment of 650 and more. Sheldon's exceptionally high course evaluations are a testament to her skill at keeping students engaged no matter how large the classroom.
Of course, this skill was something she acquired through experience. Learned, if you will.
Mutual respect and open communication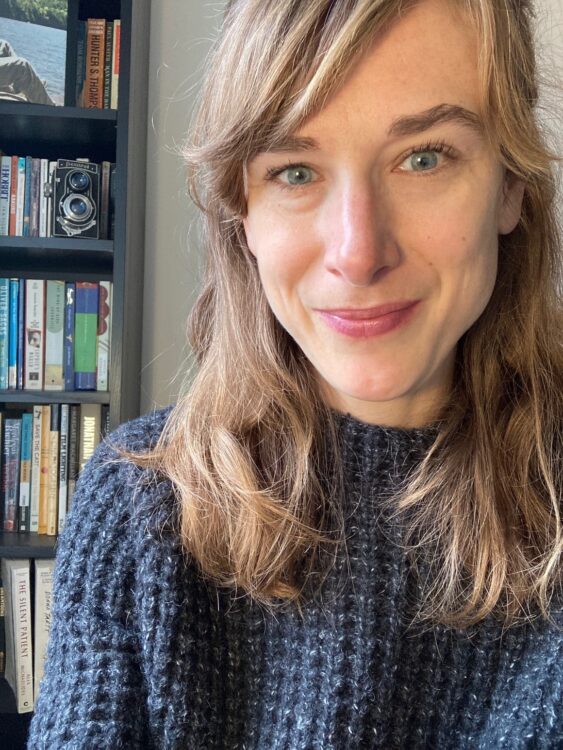 "My first teaching experience was to over 600 students in Leacock 132. I was so nervous. I practiced my lecture, word for word, before the class," says Sheldon. "However, as I taught that class, I realized that teaching is so much more dynamic that just reading off slides or reciting facts, teaching is about a conversation that you have with the students."
"Over time, I have learned that developing a strong connection to students is not unlike developing a connection to any person, it requires honest, mutual respect and open communication," she says. "I respect my students' learning experience and am open to hearing their opinions and thoughts. I want my students to play an active role in the classroom and contribute to the content they are learning."
This model has been tested during the COVID-19 pandemic, during which the traditional ties that bring people together have been frayed.
"The COVID-19 pandemic presented a lot of teaching difficulties, and the one I found most difficult was the lack of connection and interaction with students," says Sheldon.
"I am a firm believer that fostering a positive student-teacher relationship so that students feel they are supported and comfortable asking questions is central for learning and success. When teaching online, I make sure my students know that I am a person who is open to conversation, rather than a teacher delivering facts, through interactive activities and a little bit of humour," she says. "I also try to encourage students to be more active and do more thinking by asking questions and encouraging discussion. Finally, the pandemic has taken a toll on so many of us, so I have really embraced more flexibility in teaching and evaluations."
Learning never stops
For Sheldon, teaching and learning are symbiotic, and, under the best circumstances, a compact between students and professors that, in the end, benefits the greater good.
"There are so many wonderful aspects about being a teacher," she says. "First, I get to keep learning. The students I teach ask so many inquisitive questions that push me to see psychological theories and findings in new ways. It is a constant reminder of how dynamic knowledge is and how learning never stops."
"But truly, the best thing about teaching is that I get to part of the process of a person getting excited about learning and figuring out how they want to contribute to science and society."