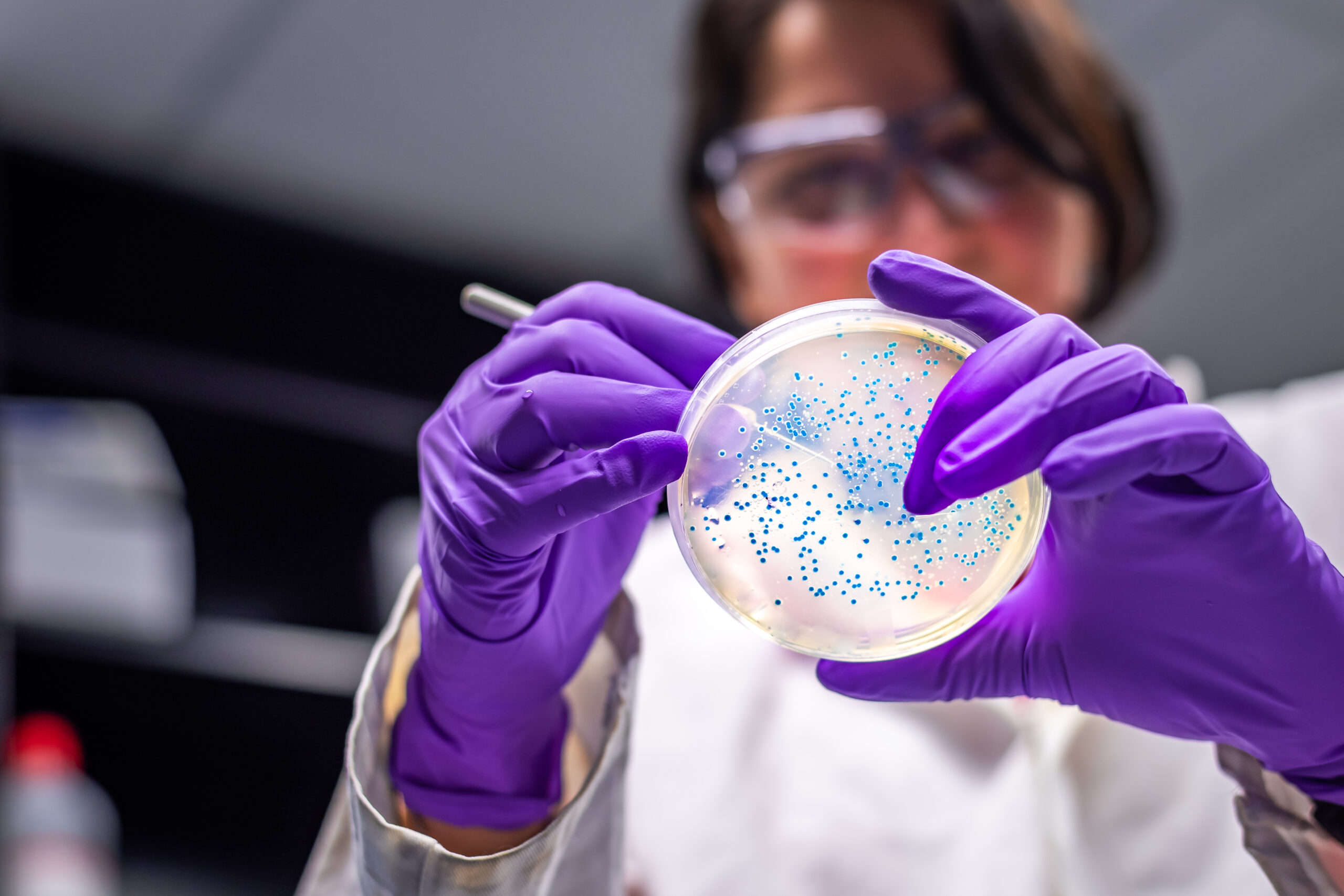 On February 11, people around the world observed International Day of Women and Girls in Science (IDWGIS). The day provides an opportunity to promote full and equal access to, and participation in, science for women and girls.
It also is a stark reminder of how significant gender inequalities still exist. According to the United Nations:
Women are typically given smaller research grants than their male colleagues and, while they represent 33.3 per cent of all researchers, only 12 per cent of members of national science academies are women.
In cutting edge fields such as artificial intelligence, only one in five professionals (22 per cent) is a woman.
Despite a shortage of skills in most of the technological fields driving the Fourth Industrial Revolution, women still account for only 28 per cent of engineering graduates and 40 per cent of graduates in computer science and informatics.
"On this International Day of Women and Girls in Science, we highlight a simple equation: More women and girls in science equals better science," said António Guterres, Secretary-General of the United Nations in a statement on the UN website.
"Women and girls bring diversity to research, expand the pool of science professionals, and provide fresh perspectives to science and technology, benefiting everyone," said Guterres. "There is growing evidence that gender bias in science is leading to worse outcomes, from drug tests that treat the female body as an aberration, to search algorithms that perpetuate bias and discrimination."
"We can all do our part to unleash our world's enormous untapped talent – starting with filling classrooms, laboratories, and boardrooms with women scientists."
This year, IDWGIS focuses on the role of women and girls and science in relationship to the UN Sustainable Development Goals. Here's a look back at some of the year's highlights for McGill's female science students and researchers and the work they are doing in sustainability.
February 2022
Chemical engineering professor Nathalie Tufenkji, Tier 1 Canada Research Chair in Biocolloids and Surfaces, and her lab are making great strides in removing microplastics and nanoplastics from wastewater. More.
March 2022
Bioresource Masters student Natalie Wu wrote about her internship as a Junior Professional Consultant at the World Food Programme's headquarters in Rome. More.
April 2022
Fiona Soper, Assistant Professor in the Bieler School of Environment and Department of Biology, received funding to measure how incorporating legumes, which create their own fertilizer from the air, into cropping mixtures, can replace human-made fertilizers and improve soil functioning. More.
Caroline S. Dallstream, a PhD student in the Department of Biology, was named winner of the E. Lucy Braun Award for Excellence in Ecology. More.
June 2022
Zoë Deskin, an undergraduate Faculty of Agricultural and Environmental Science / Bieler School of Environment, mentored  six high school researchers, as part of the Climate Action Lab program, an initiative that engages thousands of high school students across Canada to participate in climate action. More.
July 2022
Biology professor Jennifer Sunday was co-lead of a study demonstrating how climate-induced changes endanger the future of  the California Current marine ecosystem. More.
September 2022
Natalya Gomez, Canada Research Chair in Ice Sheet – Sea Level Interactions in the Department of Earth and Planetary Sciences, was part of a team that modeled the impacts on the Antarctic Ice Sheet of several different global warming scenarios and the resulting effects on global sea levels. More.
Catherine Potvin, a professor in the Department of Biology and Canada Research Chair in Climate Change Mitigation and Tropical Forests, won a Catalyst Award for her  long-lasting contributions to McGill's culture of sustainability. More.
Six women were among 10 recipients of Schulich Leader Scholarships, Canada's largest STEM scholarship program. More.
October 2022
Chemistry professor Audrey Moores was part of a research team that developed a new, ecologically sensitive way to produce industrial chemicals. More.
November 2022
The recipient of a prestigious J&J WiSTEM2D Scholars Award, McGill's Noémie Dorval Courchesne wants to bioengineer biodegradable, non-toxic materials for use in a variety of devices. More.
Virginie Millien, an associate professor of biology at the Redpath Museum, co-authored a study that sheds new light on the effects of climate change on the evolution of body size in animals. More.
December 2022
Gail L. Chmura in the Department of Geography, co-authored a report outlining how enhancing and protecting Canada's carbon stocks is essential but insufficient to meet GHG emission targets. More.
Lizz Webb, a PhD student in the Department of Atmospheric and Oceanic Sciences, spent a week in the far north pursuing her research on the effect of floating sea ice on major ocean currents that drive global weather systems. More.
Mary Kang, an assistant professor in the Department of Civil Engineering, was senior author of a study that provides the first set of direct measurements of methane emissions in Montreal and in the province of Quebec. More.
January 2023
Members of Natalie Zeytuni's molecular biology lab are tackling lab waste and promoting inter-lab collaboration on sustainability. More.
Sarah Jordaan, an associate professor in the Department of Civil Engineering and the Trottier Institute in Sustainability in Engineering and Design, was first author of a paper outlining how mitigation techniques for natural gas fired electricity may hold key  to significant reductions in global greenhouse gas emissions. More.
February 2023
Research by Mylène Riva, Department of Geography, explores, for the first time in the Canadian context, the association between energy poverty and health. More.
Diane Dechief and Marcy Slapcoff of the Office of Science Education developed the new Faculty of Science course FSCI198: Climate Crisis and Climate Actions. More.