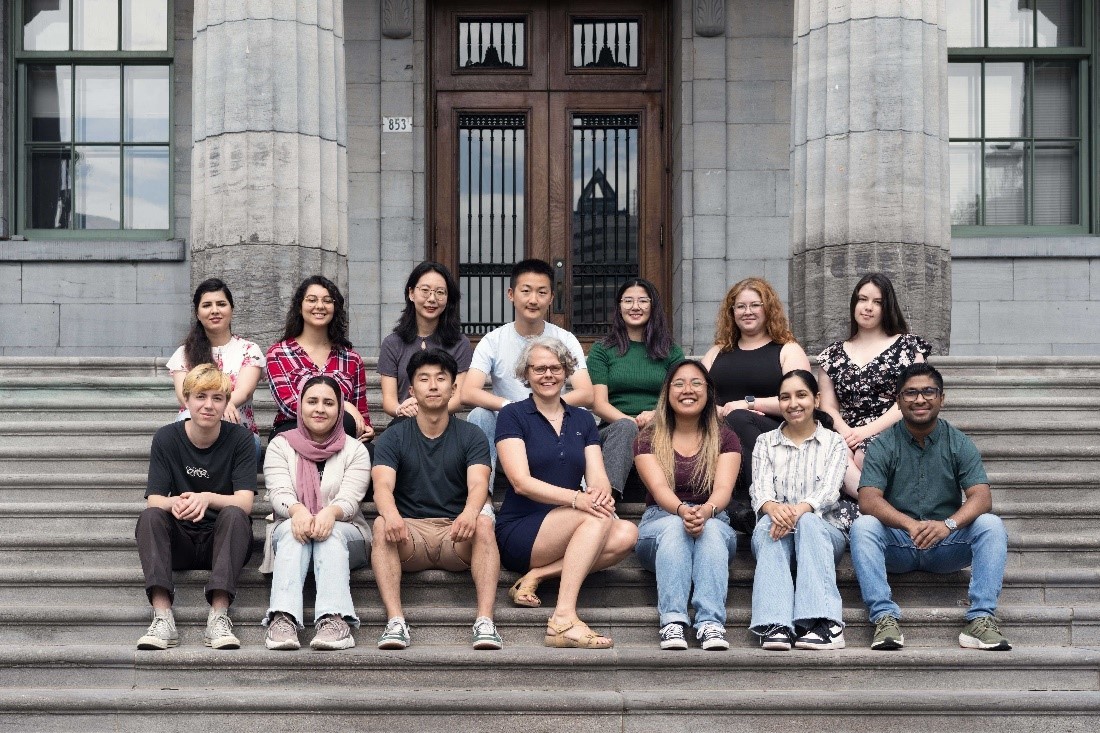 At McGill, labs take up 12 per cent of the building space, but use 47 per cent of the energy and produce over 160 metric tons of glass and plastic waste yearly. That's the equivalent of adding 80 cars to landfills annually.  With nearly 800 labs full of world-class researchers, students, and staff, McGill has a tremendous opportunity to integrate environmental best-practices. 
To encourage this change, a new Sustainable Lab Certification Program has been developed by McGill's Office of Sustainability with input from lab users. The Certification Program provides resources and guidance toward concrete actions to improve lab sustainability. It will be formally launched at the Otto Maass Lobby on Wednesday, November 8 at 2:30 p.m.  
As a research-intensive institution, McGill plays an important role in spearheading the transition toward more environmentally sustainable laboratories. The sustainable labs initiatives mark another step in McGill's larger pledge to reach zero waste by 2035 and carbon neutrality by 2040.  
Essential to McGill's mission
Achieving sustainability objectives within laboratory settings poses an intriguing challenge due to the heightened need for the health and safety of lab users, financial viability, and research productivity. In talking about her own lab practices, chemistry professor Audrey Moores, said that including sustainability in scientific work "is demanding to do, but it's also essential to be true to our mission." Moores' lab was amongst the three labs piloting the program; the Moores lab achieved a platinum sustainability certification in September 2023.
Moores is optimistic about the program's impact on her lab. "The certification is really helpful because it's a very practical way for us to apply sustainability. So, my group and I are truly excited to embark on this adventure and we anticipate it will have a great positive effect on the group and its practices," she said.  
Commitment to action
Interested lab users simply download the checklist and indicate which action items their lab commits to achieving. The lab members answer applicable questions across eight categories, ranging from energy and water consumption to fieldwork. The program is tailored to address the distinct requirements of individual labs, as labs are assessed only on questions that are relevant in their context. Early adopters receive specialized outlet timers for labs as an incentive.
Following completion, laboratories submit the spreadsheet to the Office of Sustainability for validation. A score, reflective of points obtained for answered questions, will be computed, determining the corresponding certification level. The four certification tiers include Bronze (50-69 per cent of points), Silver (70-79 per cent of points), Gold (80-89 per cent of points), and Platinum (90-100 per cent of points). Certification validity extends over a two-year period. 
"With the launch of the sustainable lab's certification, we are at the point where even the most inexperienced person in sustainability can actively engage and contribute to sustainability. They can engage in their own labs or jump in deeper and contribute to the rise and solidification of McGill's position as a world leader in sustainability," said Phillipe Thorne, a lab technician at McGill. 
Creating a culture of sustainability
McGill's Office of Sustainability previously designed initiatives incentivizing sustainability in workplaces and events, a model now applied to labs, resulting in the Sustainable Lab Certification. This initiative was spurred by a shared commitment within McGill's scientific community and worldwide to promote sustainable practices in laboratories.  
The Sustainable Lab Certification Program was created to be accessible to labs, and to push lab users to build a culture of sustainability while they become more aware of their environmental impact. Kimberly John, Sustainability Officer and Sustainable Lab intern Vibhor Saoji, worked with lab users and operational staff to make the certification program as robust and relevant to McGill's lab community as possible.   
"Our goal is for lab users to use this certification first as a tool to document precisely what they're already doing to operate labs sustainably. And secondly, as a gauge to help them understand what more can be done, new challenges and resources to take lab sustainability to the next level, " said John.  
Leading the way
The Sustainable Lab Guide, which inspired this certification program, was crafted by the Sustainable Labs Working Group and experienced lab users to assist those venturing into the realm of sustainable labs for the first time.  John described this guide design as "a way to help avoid a sense of being overwhelmed."   
"There is no time like the present to show the world what McGillians can and have always done with tremendous breakthroughs and uniquely McGill ideas that take the world by storm," said Thorne.  
To learn about implementing greener practices in your lab through the certification, consult the Sustainable Lab Certification page. For more information about sustainability in Research, view the Sustainable Labs Guide.