The Principal's Prize for Excellence in Teaching recognizes the commitment of outstanding teachers who are the very core of the academic experience of McGill students. During Fall 2021 Convocation ceremonies, six of McGill's exceptional educators will be awarded a Principal's Prize. Maureen Rose, a member of the Faculty of Agricultural and Environmental Sciences' School of Human Nutrition, is one of two winners of the Principal's Prize in the Faculty Lecturer category.
Asked what she remembers about her very first teaching experience at McGill, Maureen Rose list three recollections. None of them positive.
"Not being able to breathe. Nervous about my British accent. Anxious that I didn't know enough and that I would forget details or wouldn't be able to explain my points clearly enough," Rose says.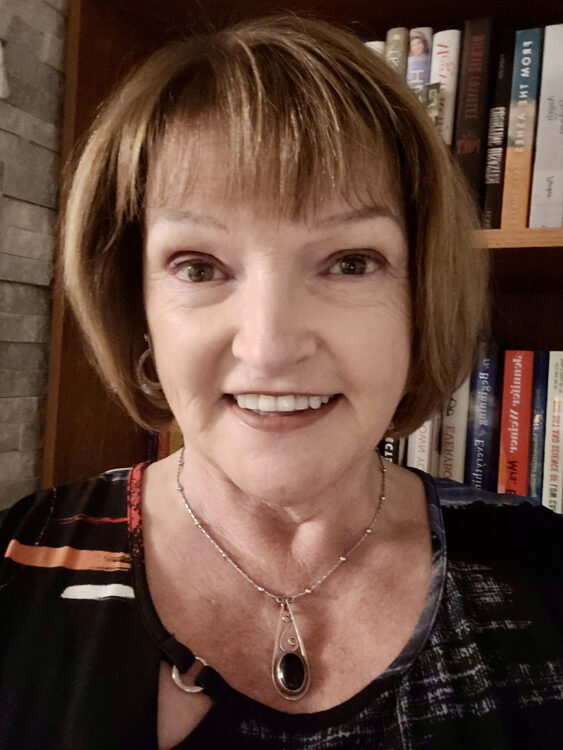 Thirty-three years later, it is clear that Rose overcame those early jitters in flying fashion – as she is one of two winners of the 2021 Principal's Prize for Excellence in Teaching in the Faculty Lecturer category.
Not bad for someone working on their second career.
"I had a career in retail management (Recruitment and Training Officer in a fashion company) in England but was looking for a change and wanted something science-based and a recognized profession," says Rose. "I took more science and math O and A levels in England and then took the McGill dietetics program once I arrived here with my husband and young daughter in 1980."
After graduation and licensing as a dietitian, Rose worked briefly at the Royal Victoria Hospital and was offered a position as a Stage (internship) Coordinator in the McGill dietetics program. While in that position, she completed an MEd and a PhD in Educational Psychology at McGill. "I guess education was somewhere in my blood," Rose says.
Today, Rose is a Senior Faculty Lecturer at the School of Human Nutrition. There she teaches Food Fundamentals and Applied Sciences Communication for undergraduates in the nutrition and dietetics programs and Writing for Dietetics Practice to graduate students in the M.Sc. Dietetics Credentialing Program.
Rose says she never really considered teaching. Her original plan was to work as a clinical dietitian in a healthcare institution.
"However, when I took the position at McGill, teaching was part of it, and I found that I enjoyed that and seemed to develop a bit of a talent for it."
So how does one develop the skills to become an award-winning teacher?
"I had several dieticians and teachers that I could look up to and learn from during my career," says Rose. "The most important one to me was a dietitian, Caroline Dreluch, who hired me upon graduation from McGill's dietetics program. She was and is such a 'people person.' I learned from her how to follow strict regulations and maintain high standards while treating everyone as we would wish to be treated – with kindness and good humour."
Adapt and overcome
Over her career, Rose has developed a strong reputation for innovative approaches to teaching. When the COVID-19 pandemic wreaked havoc in classrooms around the world, Rose, and her students not only adapted, they thrived.
"Surprisingly, COVID-19 was some of my best teaching experiences," she says.
Rose turned her 130-student Fundamental Foods course, into a multimedia enterprise. One week, students did labs and sent in videos and photos of their work, as well as reflections on their learning. The next week they met with their assigned group in a Zoom breakout room to discuss their experiences.
"While they were discussing, I went around to each breakout room and spoke to every student individually for a minute or two. I would never have got to speak to each student face to face every second week in a regular classroom setting, so that was an amazing bonus for me, and I think for them," she says.
"Also, not wanting to subject the students to a 3 hour Zoom lecture every week, I did shorter classes and then had them go off to investigate a particular food or process and discuss/teach their fellow students about it in the breakout rooms; the idea being that not all learning has to come from a lecture. This greatly enhanced interaction in the course, which is something I aim for," says Rose. "Even though we have loosed up somewhat now, I have carried those COVID-19 teaching practices into this semester."