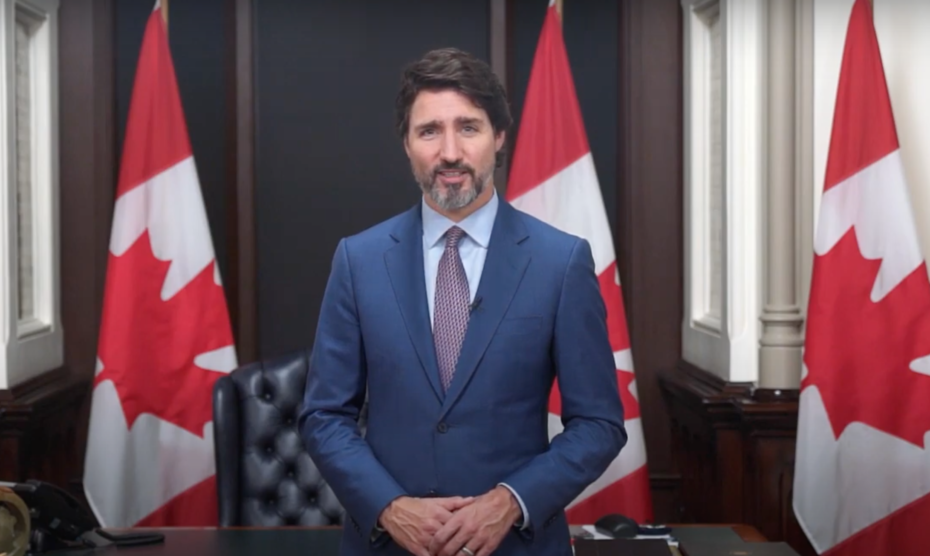 Professor of Practice Sujata Madan routinely invites accomplished industry leaders to speak to her finance classes. "Our guest speakers not only make students feel valued by taking the time to visit, but they also illustrate the many ways in which students can apply what they are learning down the road," she says.
Over the course of this past semester, Nehal Abdel Hakim (MBA'06, ONEX Corporation), Timothy Thompson (MBA'90, TD Canada), and Paul Barnett (BA'84, Ulysses Management LLC) shared insights that encouraged students to stay the course and continue to pursue their passions, even during uniquely challenging times. "Hearing that successful leaders of industry were once in the same place that we are in now was reassuring and inspiring at the same time," says Mateo Ingelmo, a BCom student in Madan's class.
Principal Fortier boosts morale
With the end of a tiring, virtual semester coming into sight, Madan recognized an immediate need to cheer her students over the finish line. "I haven't seen my 150 undergraduate students all semester," she says. "We open every class with a brief time to share how everyone's doing, and I noticed recently that they sound more overwhelmed than usual. I can hear it in their voices. It must be so difficult to be in their position."
Inspired by McGill Principal Suzanne Fortier's spirit of optimism throughout the pandemic, Madan reached out to her office to request a short video for the class. In response, Principal Fortier joined the class live on Zoom. "She emphasized that our current situation is temporary," says Catherine Enright, a BCom student in Madan's class. "Guest speakers are amazing at any point in the semester but especially as we get closer to final exams and evaluations. The timing of her message was perfect."
According to Madan, she had never seen her students smile so much on the other side of the computer screen. "They were all touched that the Principal of McGill University had made time for them."
Prime Minister Trudeau delivers
At the same time she put in her request with Principal Fortier's office, Madan requested a similar video from Prime Minister Justin Trudeau's office, reasoning that the McGill alumnus (BA'94) might show an interest in her students. "The Prime Minister has always seemed highly empathetic, so I didn't hesitate to reach out," she explains.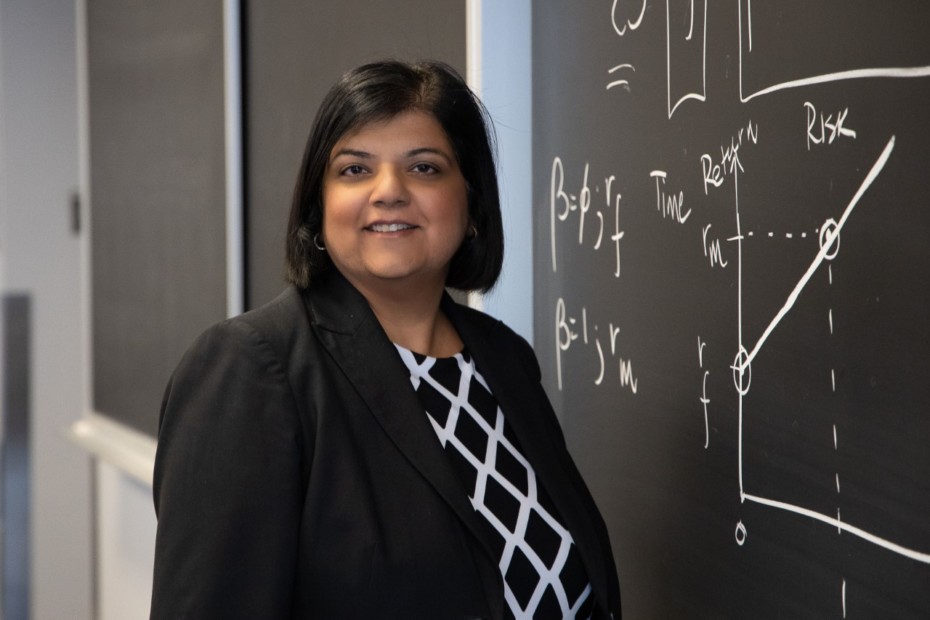 To the delight of Prof. Madan's students, Prime Minister Trudeau delivered. "Hello, everyone in Sujata's finance class," he began warmly in the one-minute video message. "Thanks, Sujata, for inviting me to drop in on your class."
Prime Minister Trudeau continued by recognizing that the experience of Madan's students has been "vastly different" from his own at McGill because of the pandemic. "I know you might be feeling isolated and anxious about the future," he said. "But here's the thing: This won't last forever. We will beat this virus. Continue learning, be resilient, and stay positive."
According to Madan, the class went wild when they watched the video. "I had to play it for them twice," she says. "It was hard to have class after that. How do you follow the Prime Minister?"
Ingelmo says that he and his classmates were deeply moved by the Prime Minister's message. "On a personal level, Mr. Trudeau's heartwarming words inspired me to check in on loved ones to remind them that while we might not be together at the moment, this situation will only make our bond stronger," says Ingelmo.
Small gestures, big impacts
"I could not be more grateful for the time that Prime Minister Trudeau, Principal Fortier, and our other guest speakers took to encourage my students," says Madan. "A small gesture makes a huge difference."
Madan, who received the prestigious 3M National Teaching Fellowship this year, will take none of the credit, but her students express gratitude for her concern for them. "I am beyond lucky to have Sujata as a professor," says Enright. "It means a lot to me that she is constantly bringing so much joy and positivity to every class and finding new ways to encourage her students."
Ingelmo agrees, saying, "Prof. Madan always emphasizes that despite the isolation, we as a community remain unified in spirit. The semester would not have been the same without her."
As the semester draws to a close, Madan's finance students move into winter break with a renewed sense of optimism and an unexpected story to tell.
Watch Prime Minister Justin Trudeau's message to Professor Sujata Madan's finance class: