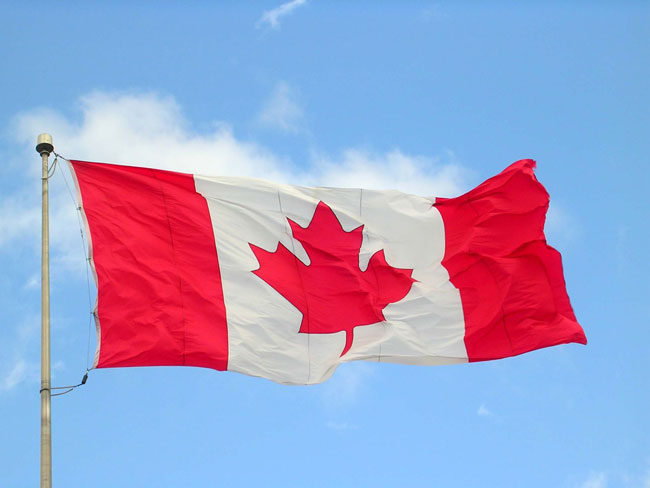 When the dust finally settled on Canada's federal election on September 20, not much had changed. Justin Trudeau (BA'94) had won enough seats to retain power with another minority government. And while vote counting continues in a handful of ridings with narrow margins between the leading candidates, the composition of Canada's 44th Parliament will look very similar when it sits in October to when it was dissolved in early August.
Not surprisingly, little has changed in terms of McGillians who were elected as Members of Parliament. Of the 26 McGill MPs who won their respective ridings on Monday, 24 were re-elected. Ya'ara Saks (BA'95), who won in the riding of York Centre, and Nathalie Sinclair-Desgagné (BA'10), who was elected in the Terrebonne riding are the only newcomers to the list.
McGill red seems to go well well with Liberal red, as 22 of the McGill MPs will sit with Prime Minister Trudeau on the Liberal side of the House of Commons, with the three sitting across the Chamber as Conservatives and one representing the Bloc Québécois. In all, McGill MPs represent ridings in five provinces – 14 in Quebec, six in Ontario, two in British Columbia and Manitoba and one in New Brunswick.
McGill's Liberal Party MPs
Rachel Bendayan, BA'02, BCL/LLB'06 (MP for Outremont)
Jim Carr, BA'79 (MP for Winnipeg South Centre)
Julie Dabrusin, BA'94 (MP for Toronto–Danforth)
Julie Dzerowicz, BCom'94 (MP for Davenport)
Karina Gould, BA'10 (MP for Burlington)
Anthony Housefather, LLB'93, BCL'93 (MP for Mount Royal)
Angelo Iacono, BA'88 (MP for Alfred-Pellan)
Emmanuella Lambropoulos, BEd'13 (MP for Saint-Laurent)
David Lametti, LLB'89, BCL'89 (MP for LaSalle–Émard–Verdun)
Patricia Lattanzio, BA'85 (MP for Saint-Léonard–Saint-Michel)
Joël Lightbound, BCL/LLB'11 (MP for Louis-Hébert)
Marc Miller, LLB'01, BCL'01 (MP for Ville-Marie–Le Sud-Ouest–Île-des-Soeurs)
Sherry Romanado, CertPRMgmt'05 (MP for Longueuil–Charles-LeMoyne)
Ya'ara Saks, BA'95 (MP for York Centre)
Francis Scarpaleggia, BA'79 (MP for Lac-Saint-Louis)
Peter Schiefke, MSc'11 (MP for Vaudreuil–Soulanges)
Brenda Shanahan, BSW'07 (MP for Châteauguay–Lacolle)
Justin Trudeau, BA'94 (MP for Papineau)
Arif Virani, BA'94 (MP for Parkdale–High Park)
Patrick Weiler, BA'08 (MP for West Vancouver–Sunshine Coast–Sea to Sky Country)
Jonathan Wilkinson, MA'92 (MP for North Vancouver)
Samir Zuberi, former faculty/staff and student, Cont Studies'19 (MP for Pierrefonds–Dollard)
McGill's Conservative Party MPs
Raquel Dancho, BA'14 (MP for Kildonan–St. Paul)
Scott Reid, past student, (PhD'95 Political Science) (MP for Lanark–Frontenac–Kingston)
John Williamson, BA'93 (MP for New Brunswick Southwest)
McGill Bloc Québécois MP
Nathalie Sinclair-Desgagné, BA'10 (MP Terrebonne)