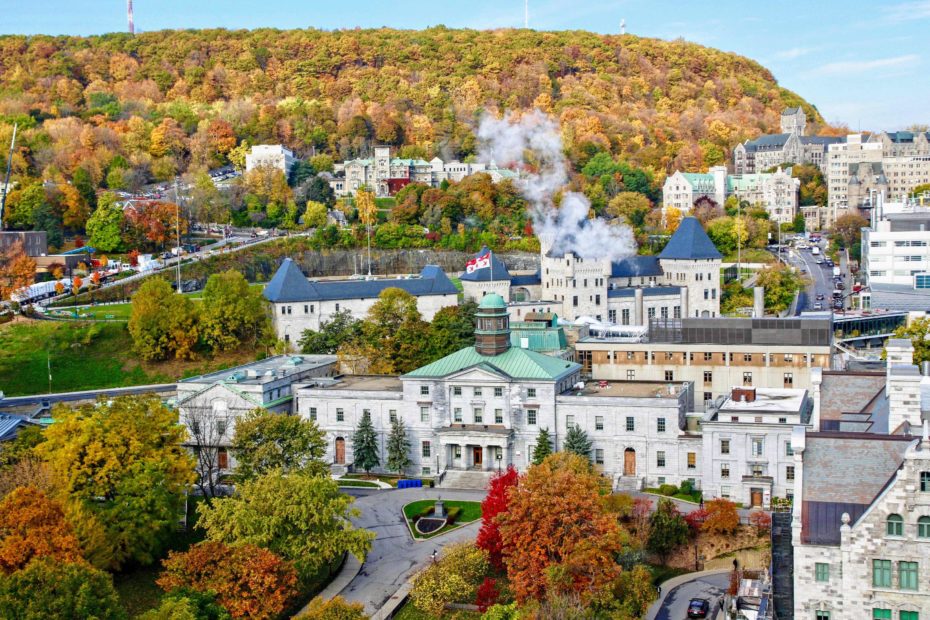 Earlier today, Maclean's Magazine issued its annual university rankings and, for the 15th consecutive year, McGill has been named Canada's top medical-doctoral university. The medical-doctoral category includes 15 Canadian universities, each with a medical school and a wide range of PhD programs.
"We are delighted to be recognized by Maclean's for the high calibre of our university and the exceptional contributions of our people," said Principal Suzanne Fortier. "We understand that rankings are not an exact science, but our strong showing in the Maclean's rankings over the past fifteen years, testifies to our commitment to excellence. All members of our McGill community can take pride in this accomplishment."
Among other things, the magazine highlighted McGill's "dedication to research," entrepreneurial opportunities for students, diverse student body and sustainability initiatives.
"In addition to garnering monetary recognition – like a $35-million NSERC grant, announced in May, that will go toward 128 McGill-led projects – McGill has been recognized for its environmental initiatives," writes Maclean's Katie Underwood. "In July, the school was named the International Green Gown Award's Sustainability Institution of the Year for its 'ambitious yet realistic' Vision 2020 Sustainability Strategy. This includes an ambitious carbon-neutrality mandate, and McGill's Sustainability Projects Fund – the largest in Canada – which provides seed-funding for student, staff and faculty projects that foster a greener culture campus-wide."
The Maclean's article also praised the McGill for "prioritizing well-being" among students.
"In January, as part of its $14-million revamped approach to student mental health, the university announced the Student Wellness Hub, a holistic 'one-stop shop' for all student health-related resources, including a clinic, counselling services and a Healthy Living Annex dedicated to peer-support activities," writes Underwood.
A breakdown of the numbers shows that McGill ranked in the top four in nine of the ranking's 14 indicators. This includes first place rankings in Student Awards (third consecutive year); Social Sciences & Humanities Grants (eight consecutive years); Library Acquisitions (fifth consecutive years); and Scholarships and Bursaries (tenth consecutive years).
Principal Fortier is particularly proud of the latter, saying that being ranked No.1 in scholarships and bursaries for 10 straight years "underscores McGill's long-standing commitment and the university's vision to ensuring accessibility to education for all talented students, regardless of their financial means."
Read the Maclean's article about McGill
View Maclean's rankings of Canada's Top Medical/Doctoral Schools