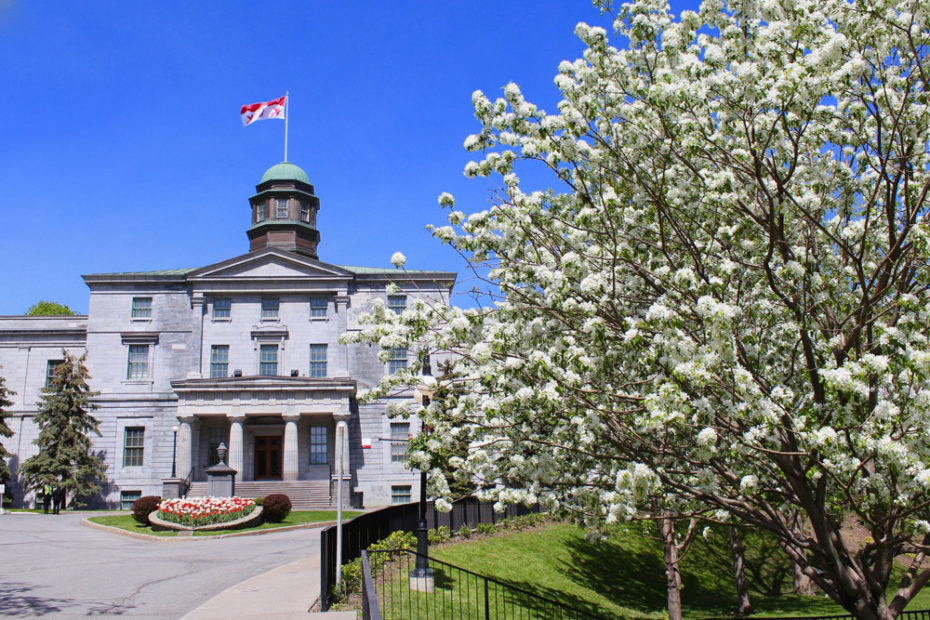 On May 21, the Honourable Kirsty Duncan, Minister of Science and Sport, announced an investment of more than $588 million through the Natural Sciences and Engineering Research Council of Canada's (NSERC) Discovery Grants program. Nearly $35 million of this investment will go to 128 McGill-led projects. McGill's early career researchers, those who have held an independent academic position for 5 years or less, lead thirty of these projects. The funding, stemming from the $4 billion for research committed in Budget 2018, will also support graduate scholarships and postdoctoral fellowships for students in the natural sciences and engineering.
"McGill is grateful for the significant and flexible funding for fundamental research programs provided by NSERC," said Martha Crago, Vice-Principal, Research and Innovation. "Thanks to the Discovery Grants program, McGill's impressive cohort of researchers pursue diverse research topics, from the burgeoning field of 'tailor made' quantum matter to studies of how biological diversity is responding to climate change."
Professor Guillaume Gervais – a McGill physicist – will continue his discovery research program with a grant for the project, Frontiers of Quantum Matter On-a-Chip!Starting from raw semiconducting material, Gervais' lab creates structures for electrons, or nanoholes for quantum fluids, using cutting-edge clean room fabrication processes evolved from the nanotech community. His research is pushing the boundaries of existing paradigms, tackling among other topics the development of thermodynamics on a chip. His team was the first to report quantum oscillations in black phosphorous, a prospective graphene substitute.
Discovery grantee Professor Andrew Gonzalez is tackling one of the greatest global challenges of our time: how human activities are altering the processes that maintain and generate biodiversity. His research has the potential to produce direct advice to municipal and provincial governments for conservation policy, planning and action, specifically related to the design of an ecological network for the Saint-Laurence Lowlands.
"The funding announced today demonstrates our strong and enduring commitment to science and researchers," said the Honourable Kirsty Duncan, Minister of Science and Sport. "Since taking office, our government has worked hard to bring science and research back to their rightful place and this historic investment in the discoveries of tomorrow is just one example of how we are achieving this goal."