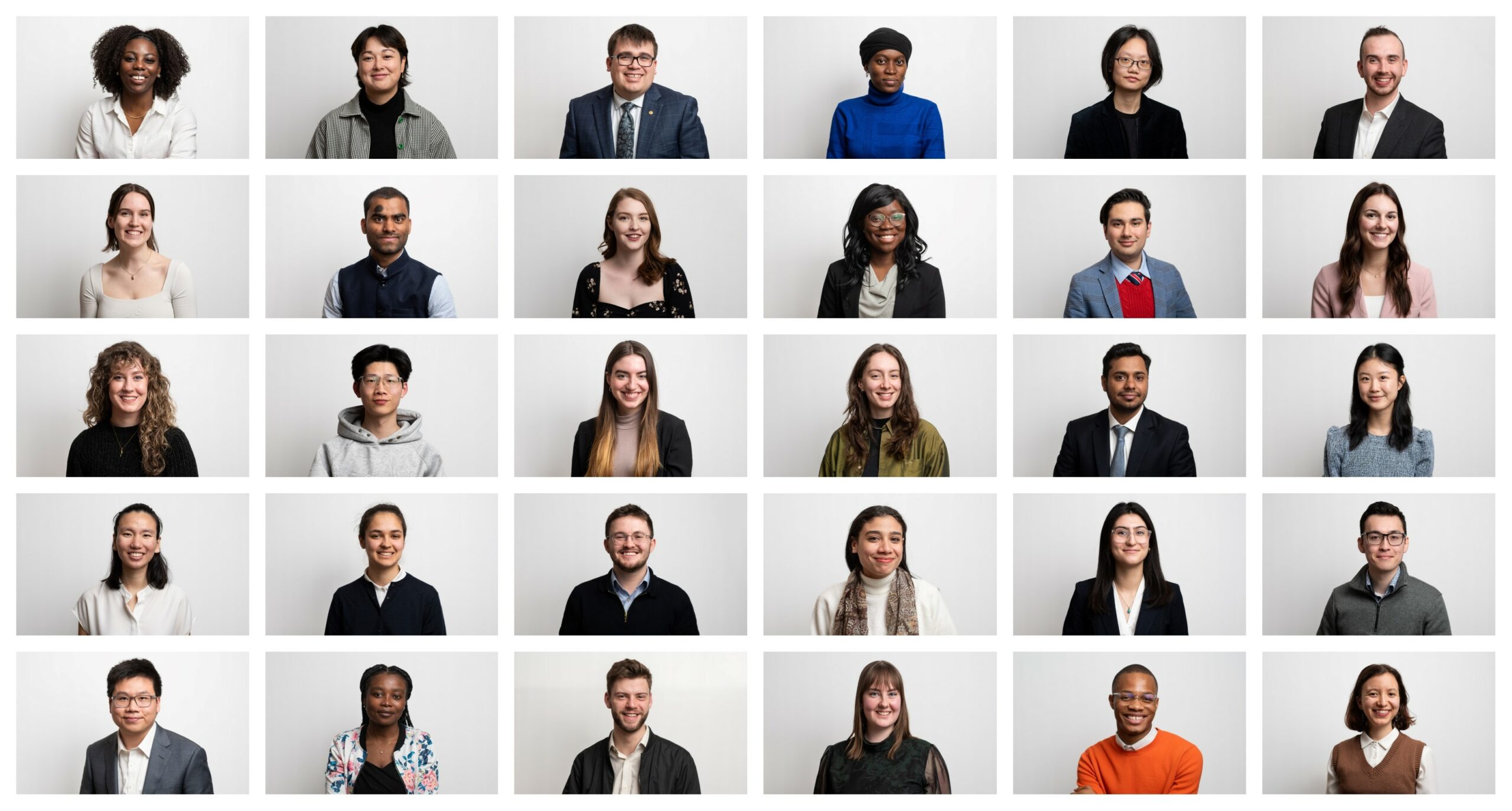 Thirty students from 10 countries will form the first global cohort of McCall MacBain Scholars at McGill University, arriving in September 2023.
Hailing from 26 universities, the new scholars will pursue fully funded master's or professional degrees in 18 departments and schools across eight McGill faculties. Macdonald campus will welcome a scholar for the first time.
Designed to encourage purposeful leadership, the scholarships are the result of a landmark $200 million gift in 2019 by John and Marcy McCall MacBain. At the time, it was the largest single donation in Canadian history.
The McCall MacBain Scholarship covers all tuition and fees for a master's or professional degree at McGill, a living stipend of $2,000 per month during academic terms, mentorship, coaching, and a leadership development program.
Hope for the future
Students and graduates from more than 1,200 universities applied for the McCall MacBain Scholarships in this first year of global admissions. More than 280 community leaders volunteered their time to review applications and interview 242 students regionally. From this group, 88 were invited to a final round of interviews which took place in Montreal in March.
"It is truly exciting to see so much talent and potential," said Purnima Mane, one of the volunteer interviewers and a global expert on sexual and reproductive health, who served as President of Pathfinder International from 2012 to 2016 and held senior leadership roles in several United Nations organizations. "All of the candidates were impressive and deserve congratulations. Learning about their varied experiences and aspirations makes you feel hopeful for our collective future."
Excellence in the classroom and beyond
This year's cohort includes aspiring community leaders from a wide range of lived experiences. Scholars were chosen based on their character, community engagement, leadership potential, entrepreneurial spirit, academic strength, and intellectual curiosity.
"Our committees were delighted to receive great interest from all corners of the world," said Natasha Sawh, Dean of the McCall MacBain Scholarships at McGill. "Our volunteers looked not only for academic strength, but for leadership qualities like integrity, kindness, grit, and an ability to motivate a team to address tough challenges."
To recognize additional talent, the McCall MacBain Scholarships and McGill also offered 96 entrance awards ranging from $5,000 to $20,000 each to top candidates who were not selected for the cohort. Altogether, this year's 126 scholarships represent an estimated commitment of nearly $3.3 million in tuition and living costs alone, which will be complemented by mentorship and leadership development programming.
Applications will open in June 2023 for September 2024 admission.
Meet some of the new McCall MacBain Scholars
Racheal Opoku-Afriyie
Education: Kwame Nkrumah University of Science and Technology (BSc'21)
Kumasi, Ghana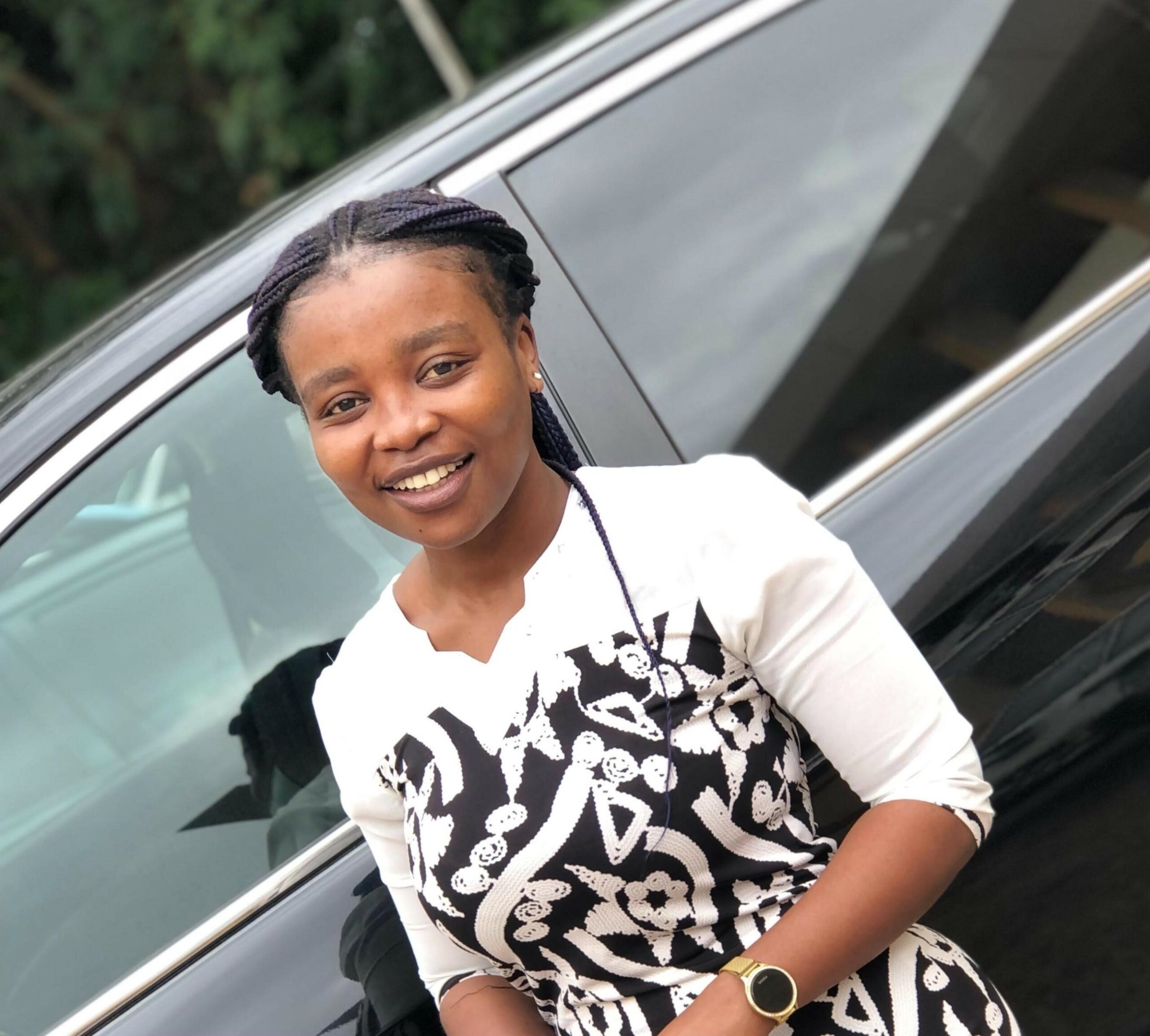 Racheal is a recent graduate of Kwame Nkrumah University of Science and Technology (KNUST) and works at the university as a teaching assistant. As a student, she chaired the executive council of the forest resources technology student association and worked on community education projects at Mole National Park. Her work at the park contributed to the inauguration of a honey, cassava, and shea butter factory for local communities, in partnership with several non-governmental organizations and embassies. Racheal will pursue a master's degree in renewable resources at McGill.
"I was beside myself with joy when I received the call after the final interviews in Montreal. Becoming a McCall MacBain Scholar is a life-changing experience for me. This will not only pave the way and boost the confidence of other young people from my part of the world to also apply but it will also help produce a vital human resource for my country's development."
"I choose to volunteer my time in forest-dependent communities in order to create awareness and educate people on the efficient utilization of natural resources and the need for natural resource management and conservation."
Ricardo André Riesgo Galaviz
Education: Tecnológico de Monterrey (IMT'23)
Tijuana, Mexico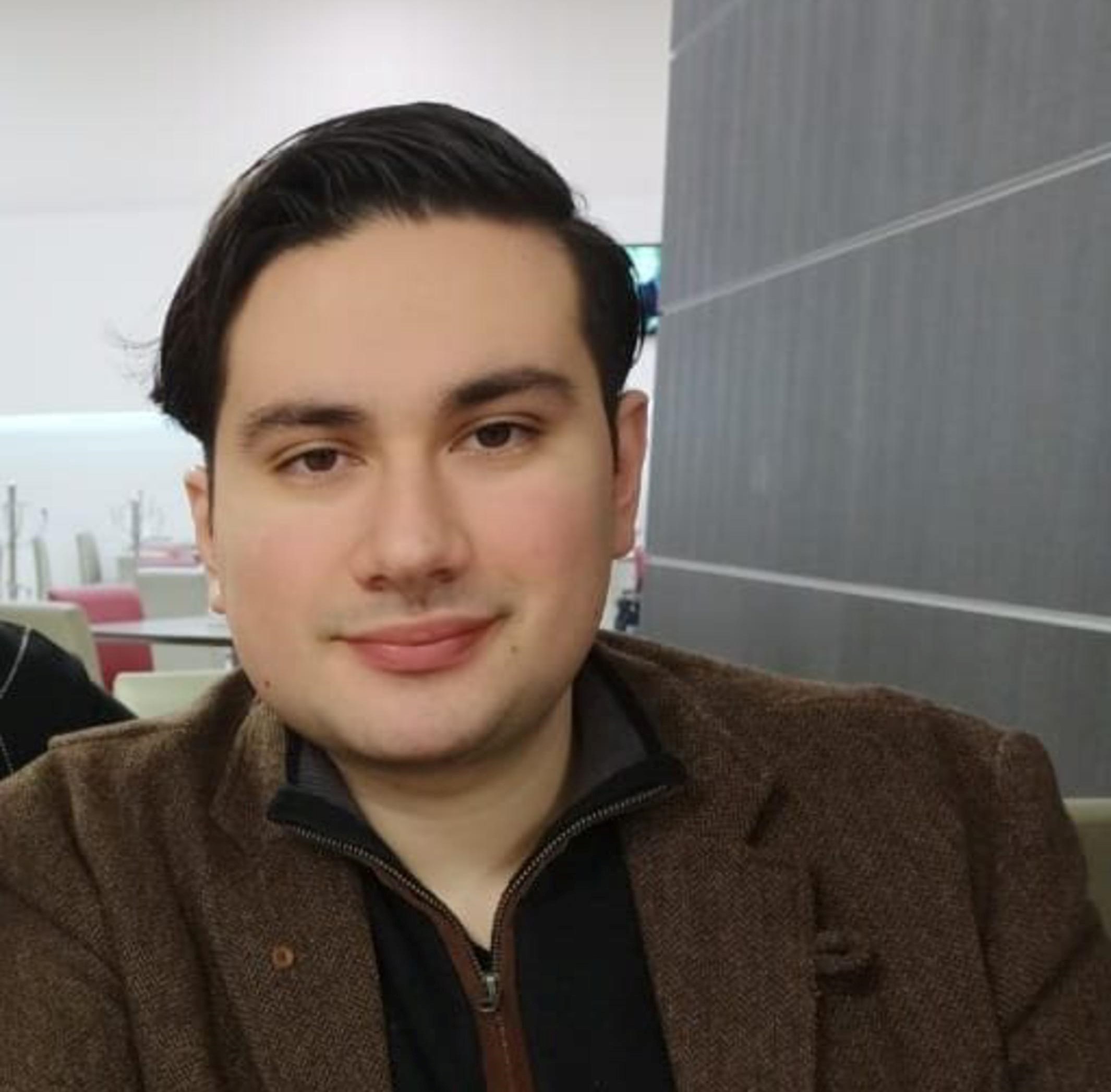 Ricardo is pursuing a BSc in Mechatronics Engineering at Instituto Tecnológico y de Estudios Superiores de Monterrey and works as a bioprinting research intern at Harvard Medical School/Brigham and Women's Hospital. He volunteered at a children's hospital as an English/Spanish interpreter, helped organize a social impact summit, and now volunteers with a community pantry. Ricardo also contributed to two student clubs and led a project that entered the final round of a social entrepreneurship challenge. He will enter the Biological and Biomedical Engineering (BBME) program at McGill.
"Final interviews – it was a dream come true! It was my first time visiting Canada, and I couldn't have ever thought of a better way of getting to know Montreal than through this amazing, incredibly fun, and very welcoming experience. For me, the highlight of this experience was meeting lots of very talented people from all around the world."
"Getting the call – it was one of the happiest moments of my life, I couldn't believe it! I felt really happy, excited, and shocked; I was so overwhelmed by emotion that I couldn't articulate words for a few seconds. It means a once-in-a-lifetime opportunity to keep learning new skills at a diverse, world-renowned, and distinguished university such as McGill. It means a great honour to be called a McCall MacBain Scholar and to belong to an outstanding community that I really admire. It also means a great commitment to McCall MacBain Scholarships, McGill, Montreal and myself, to keep doing my best to help others and together build a better, more equal, and sustainable society."
Sarah Rourke
Education: University of Waterloo (BSc'23)
Ottawa, Ontario, Canada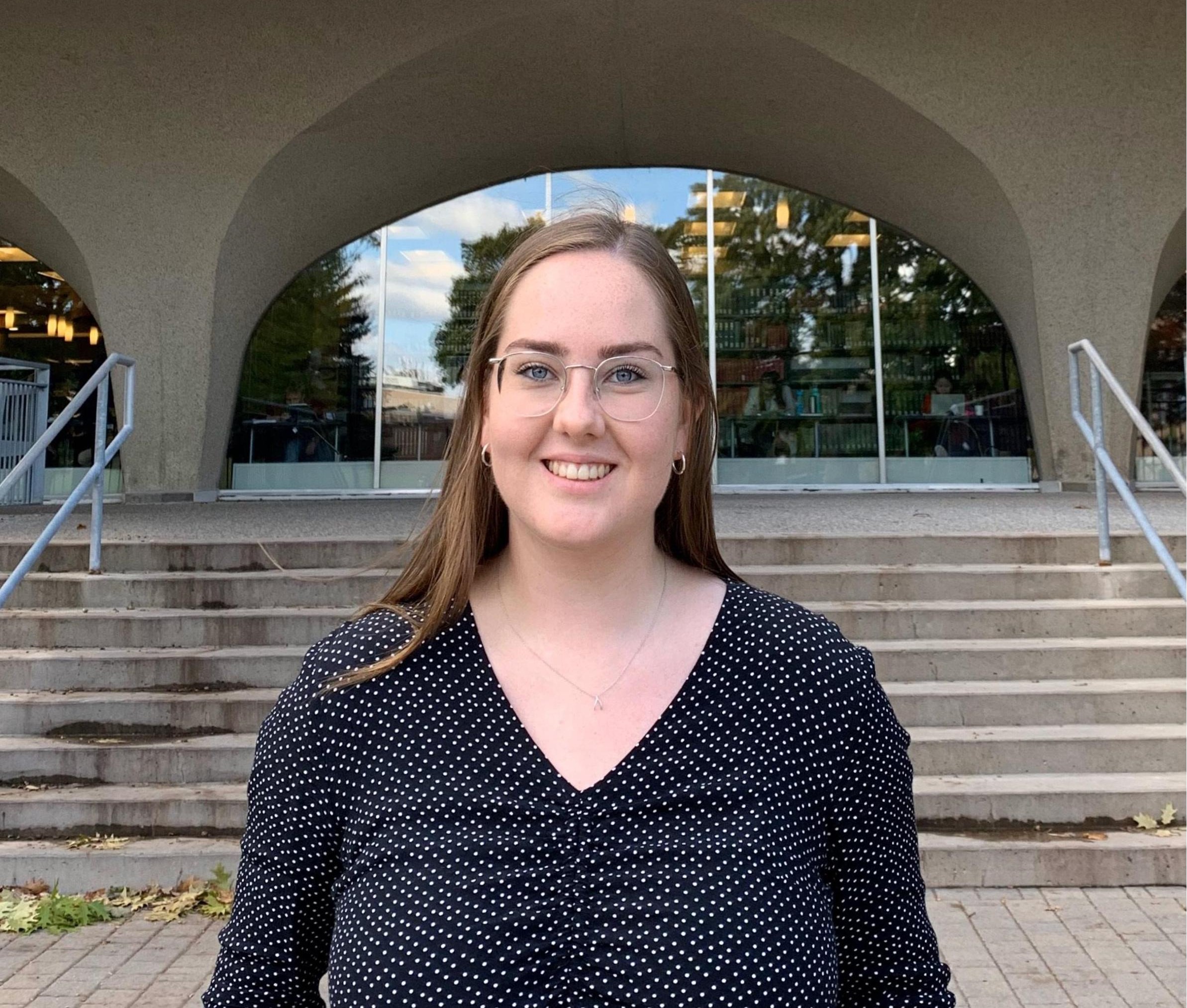 Sarah revived and leads a feminist physics club at the University of Waterloo, where she is studying physics and astronomy. One of the club's recent initiatives was to host a mentoring night to connect over 100 students to diverse mentors. Sarah has also led a science orientation week, placed first in an international student research competition, and contributed to five public art projects. As a summer intern at SNOLAB, an underground science laboratory in northern Ontario, she served on the equity, diversity, and inclusion task force and volunteered at outreach events. Sarah will begin a master's degree in physics at McGill.
"I was in my university's library when I received the call. I had just written a midterm that morning, but this was all that was on my mind! After, I immediately called my family and then found a friend on campus to hug."
"This scholarship has opened so many doors. It will connect me with mentors in different areas and will allow me to make the most out of a master's in physics. It will challenge me to have an impact in my field, in Montreal, and in the world."
"I hope to gain more hands-on experience in experimental particle physics and hardware. Through internships, I have discovered that I learn best when performing hands-on work. McGill has great connections to institutions such as SNOLAB, TRIUMF, and CERN, and I am eager to contribute to that cutting-edge research."
Agnès Totschnig
Education: McGill University (BSc'23)
Westmount, Quebec, Canada / Berlin, Germany
Agnès is completing a joint honours degree in mathematics and computer science at McGill. She led a team organizing Hack McGill, the university's largest annual hackathon, and started a similar event in Nigeria. Agnès co-founded and oversees events for the diversity in math club, and participates in the equity, outreach, and student well-being committee, and holds a part-time job. She has worked as a research assistant at the German Research Centre for Artificial Intelligence and will continue pursuing her research interests through a master's degree in mathematics.
"Interviewing for the McCall MacBain Scholarships offered me the opportunity to reflect on what goals are meaningful to me, to analyze how I have been working on them and to question myself on how I could improve. I appreciated how the interviewers showed interest in getting to know me, without projecting any preconceived expectations and with curiosity about the topics and experiences that have shaped me. It was a very rewarding process!"
"Studying mathematics is an inherently social activity. It is a life-long endeavour of mine to understand what makes the pursuit of mathematics so enjoyable and to counteract the obstacles keeping some people from experiencing it."
"Applying for the McCall MacBain Scholarship is a great opportunity to reflect on what is meaningful to you, and on how you put your time and energy towards those goals."
See the complete list of this year's McCall MacBain Scholars