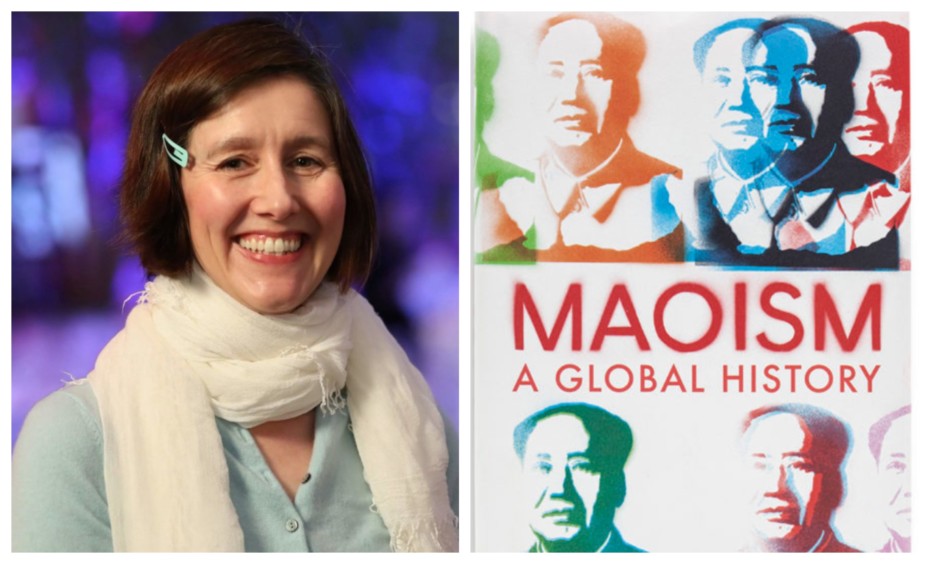 The China expert and translator of Chinese literature Julia Lovell has been named the winner of the 2019 Cundill History Prize for Maoism: A Global History, published by The Bodley Head (UK) and Knopf (US). At a time when tensions between China and the west are on the rise, Lovell's sweeping work of history provides a re-evaluation of Maoism as a force that played out around the world – and continues to shape political practice in China today.
The British historian and professor of Modern China at Birkbeck College, University of London – was awarded the US$75,000 prize, administered by McGill, at a Gala at the Montreal Museum of Fine Arts on November 14. She was chosen in what the twice Pulitzer Prize-winning historian Alan Taylor, Chair of the Jury, called "a very close call."
"Maoism is a revelation. Julia Lovell thoroughly explores the origins of Maoism in China, and then goes on to show us the many ways in which Maoist thought has influenced societies as different as Peru and Indonesia, Europe and the United States," said Taylor. "Her book will dazzle readers with lucid and vivid insights into the power of a protean, and often deadly, ideology – and its enduring impact on our world today. Julia Lovell has written an exceptional work of history."
Expert on China
The two runners up areProfessor of German History at UCL Mary Fulbrook (Reckonings: Legacies of Nazi Persecution and the Quest for Justice) and Harvard Professor and The New Yorker staff writer Jill Lepore (These Truths: A History of the United States) – received a Recognition of Excellence Award and US$10,000 each.
Lovell has written on China for over a decade. Her critically acclaimed books include The Opium War, winner of the 2012 Jan Michalski Prize, and The Great Wall. Her many translations of modern Chinese fiction into English include Lu Xun's The Real Story of Ah-Q, and Other Tales of China. She is currently completing a new translation of Journey to the West by Wu Cheng'en.
"Choosing a winner from this year's finalists – three sweeping histories of major international significance, written by three exceptional women – cannot have been easy for our jurors," said Antonia Maioni, Dean of the Faculty of Arts. "Julia Lovell's Maoism embodies everything the Cundill History Prize is here to celebrate. Deeply researched, beautifully written, and truly global in its scope, this book will find audiences right around the globe."
Cundill roadshow
The Cundill History Prize arrived in Montreal following a 2019 roadshow that travelled from the Canadian Consulate in New York, where the shortlist was announced in September, to Toronto's Massey College, where the finalists were revealed last month. In addition to tonight's Gala, this week has also seen the Cundill History Prize Lecture, delivered by last year's winner, Maya Jasanoff, and a panel discussion between her and the three finalists on campus at McGill.
Endowed by F. Peter Cundill, a distinguished McGill alumnus, philanthropist, and renowned global investor, the Cundill History Prize is open to books from anywhere in the world, regardless of the author's nationality or place of residence, as well as works translated into English. Almost 400 titles are submitted by international trade and university publishers every year.
The previous winners of the prize are: Maya Jasanoff (2018), Daniel Beer (2017), Thomas W. Laqueur (2016), Susan Pedersen (2015), Gary Bass (2014), Anne Applebaum (2013), Stephen Platt (2012), Sergio Luzzatto (2011), Diarmaid MacCulloch (2010), Lisa Jardine (2009), Stuart B. Schwartz (2008).