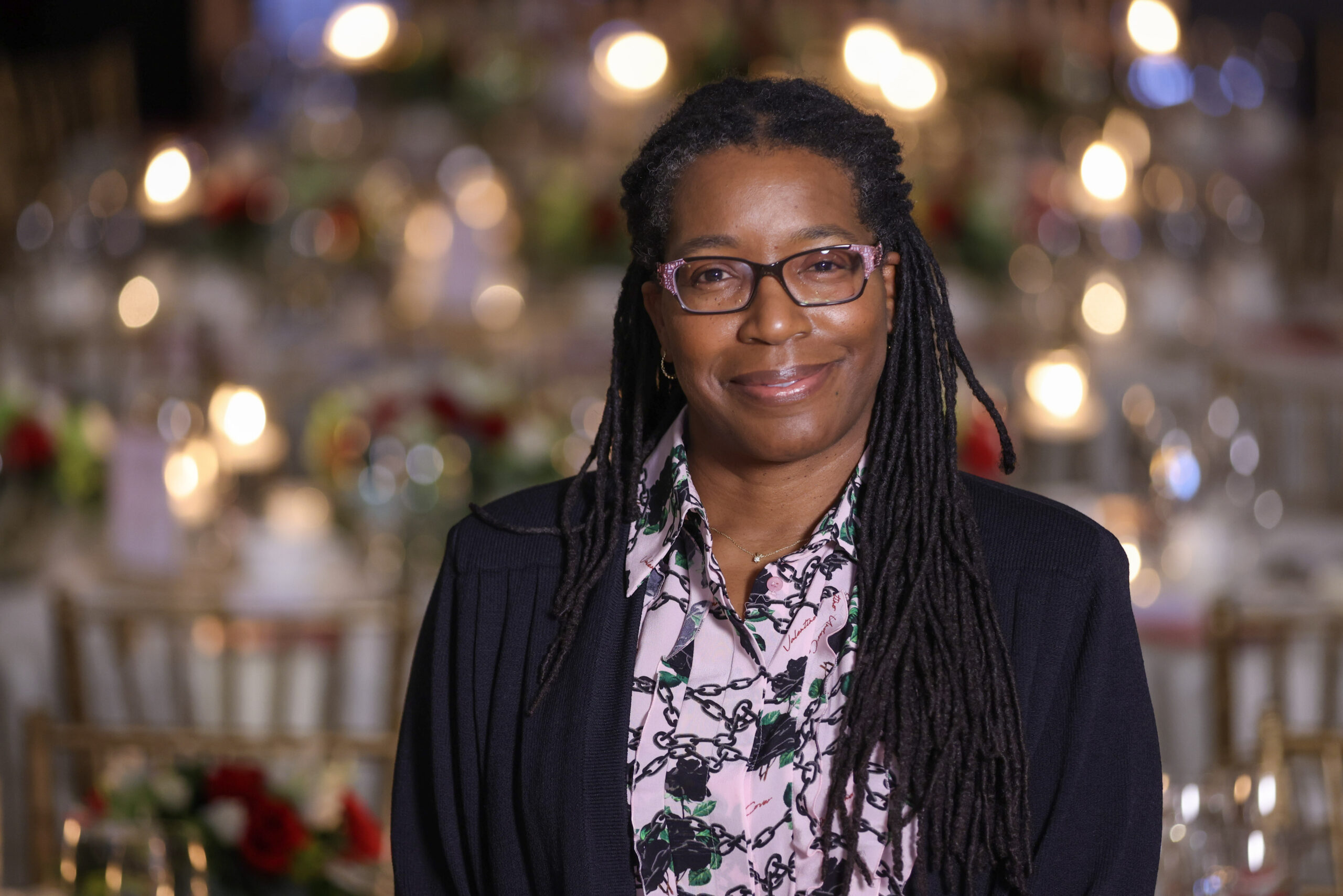 Tiya Miles has been announced the winner of the 2022 Cundill History Prize for All That She Carried: The Journey of Ashley's Sack, a Black Family Keepsake (Random House).
In a unanimous decision, the 2022 jurors decided to award the Harvard Professor for her 'superbly written' story of an enslaved mother and her daughter, which traces the lives of three generations of Black women through one object: a cotton sack. Facing a scarcity of archival sources on these women's lives, Miles turns to material culture, art, and the environment to piece together a singular history of slavery that has 'the narrative propulsion of a novel.'
The Massachusetts-based historian – Radcliffe Alumnae Professor at the Harvard-Radcliffe Institute, and director of the Charles Warren Center for Studies in American History at Harvard University – was awarded the US$75,000 prize, administered by McGill University, in a return to an in-person gala at The Windsor Ballrooms in Montreal.
The ceremony was presented by CBC Ideas presenter Nahlah Ayed, in the company of the 2022 finalists, jury members, and chair J.R. McNeill.
The event was a much-celebrated return to an in-person gala, following two years of digital winner ceremonies. Highlights from the event at the Windsor Ballroom, and the other Cundill History Prize Festival events, will be streamed as a 2022 Highlights Film in mid-December.
"Tiya Miles' All That She Carried is the winner, in a field of superb books, because of its clear and moving prose, its imaginative research, and the way the author illuminates the human condition through a family story," said J.R. McNeill, Chair of the Cundill jurors. "The world of enslaved women in the antebellum South is, by the standards of U.S. history, extremely poorly documented, but Miles has risen to that challenge in ways that show the best of the historian's craft. For me, the vividness and immediacy of the writing is the strongest suit of this powerful book."
Miles has also been awarded the Nonfiction National Book Award and The American Historical Association's Joan Kelly Memorial Prize, awarded annually for a work of women's history or feminist theory.
The two fellow finalists – Julius Silver Professor of History and Latin American and Caribbean Studies at New York University, Ada Ferrer (Cuba) and Professor of international history at the London School of Economics and Political Science, Vladislav M. Zubok (Collapse) – each received US$10,000.
The Cundill History Prize is the largest purse for a book of non-fiction in English. The prize is awarded to a work of outstanding history writing and is open to books from anywhere in the world, regardless of the author's nationality, as well as works translated into English.
Learn more about the Cundill History Prize.