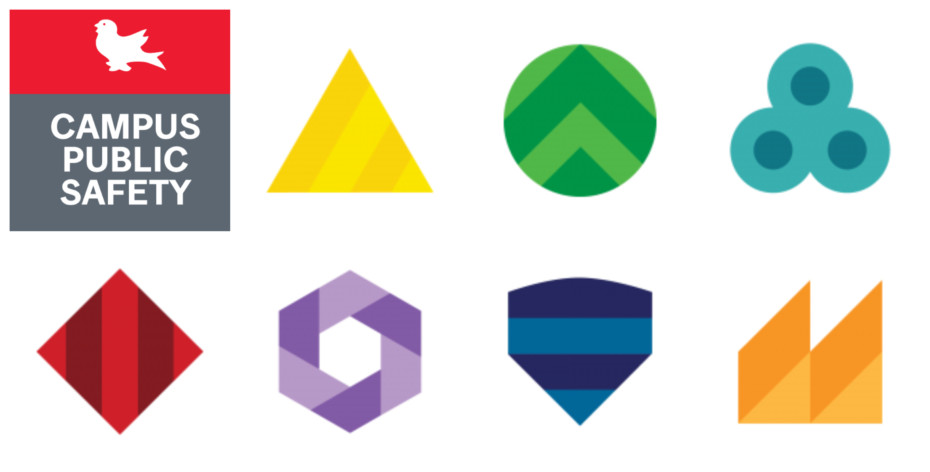 The prevention and outreach week Campus Public Safety (CPS) holds each year, Safety Week, usually held in September, was cancelled in 2020 due to the pandemic. But in a year where health and safety inevitably became the top consideration in most University decisions, CPS felt it was important to maintain Safety Week's flagship event, the Safety Ambassador Awards ceremony.
"Recognizing these individuals, even if done remotely, was important for us because the work and their contributions have not stopped," Pierre Barbarie, Director of Campus Public Safety, said. "This is just a small token to recognize their efforts in 2020. It's important for us to say 'thank you'."
The Safety Ambassador Awards are presented to members of the McGill community who have been key collaborators of the CPS teams, even if their actual job is not directly related to health and safety. The awards were presented at a virtual ceremony held on January 19.
"The setting may be different this year, but I think that it's never been more important to highlight both the work of our teams dedicated to health and safety and the contribution of our partners across the University," Yves Beauchamp, Vice-Principal, Administration and Finance, said.
The recipients of the 2020 Safety Ambassador Awards were introduced by Denis Mondou, Associate Vice-Principal, Facilities Management and Ancillary Services (FMAS):
Claudia Carpanzano – Assistant Project Manager, Project Management, FMAS (nominated by Security Services/Macdonald Campus)
"Safety has been a top priority for Claudia since she first started at Macdonald Campus as an assistant project manager. She is constantly educating herself on the safety protocols and ensures that they are always respected as part of her projects," the Security Services team noted. "If she is unsure of a procedure or protocol, Claudia takes all the necessary steps to obtain the information in order to proceed in the safest manner. Always prepared to lend a hand when needed, Claudia is an exemplary member of our community."
Nakita Darveau – Events Support Supervisor, Buildings and Grounds, FMAS (nominated by Security Services/Downtown Campus)
"Nakita has been at the forefront of event coordination at McGill in recent years and CPS has had the pleasure of working alongside her to ensure the many events on campus run as smoothly and as safely as possible. Her remarkable diligence is witnessed at every turn," the Security Services team said. "Since the onset of the pandemic, Nakita has played an integral role in the implementation of COVID-specific health and safety measures on campus and has placed great care in these new responsibilities."
Isabelle Harvey – Chief Research Technician, Department of Biochemistry (nominated by Environmental Health & Safety)
"Isabelle has been a true supporter of occupational health and safety matters in her workplace and in the Life Sciences Complex. She has actively participated in the set-up and implementation of safe work practices and the application of EHS policies and procedures in labs," the EHS team noted. "Isabelle has suggested and applied corrective measures to non-compliant matters identified in lab inspections. She consistently demonstrates leadership and perseverance in elevating health and safety standards – within her unit and within the University at large."
Carmen Lampron – Manager, Research Infrastructure, Faculty of Medicine and Health Sciences (nominated by Hazardous Waste Management)
"Carmen has been a key collaborator for the HWM department for the past ten years. She wears many different hats, which all have something in common: health and safety," the HWM team said. "Whether it is coordinating lab chemical moves on campus, acting as a project manager for a lab decommissioning or arranging for large scientific equipment deliveries, she is a valuable link to the Faculty of Medicine and Health Sciences. She also sits on the University Laboratory Safety Committee, confirming her true commitment as a leader for improving safety, which she does with enthusiasm and persistence."
Luca Mascetti – Supervisor, Buildings & Grounds, FMAS (nominated by Parking and Transportation Services)
"Luca has shown great diligence in reporting and correcting potential hazards on campus roadways and parking lots. He and his team have ensured that parking lots and garage entrances on the downtown campus are quickly plowed and salted during the winter months," the Parking and Transportation Services team noted. "On Lower McTavish Street, Luca and his team were indispensable when it came to the bollard repairs. Luca also suggested some improvements to reduce the potential for accidents, which have been or are in the process of being implemented."
François Pouliot – Director, Procurement Services (Nominated by Emergency Management and Preparedness)
François and his team have been instrumental in setting up reliable supply chains for personal protective equipment (PPE) and other materials essential to the COVID-19 response on campus," the Emergency Management and Preparedness team said. "In addition to keeping a pulse on global PPE market trends, the team is also a key Subject Matter Expert for the Emergency Operations Center (EOC). With this award, we acknowledge and thank François and the team for their proactive approach as well as their commitment to safety on our campuses."
McGill Childcare Centres (nominated by Fire Prevention)
Wendy Gamboa – Director, SSMU Daycare
Jeanne Humphreys – Executive Director, McGill CPE (Macdonald Campus)
Lisa Gallagher – Executive Director, McGill CPE (Downtown)
The directors of the daycares at McGill have shown a continued dedication to safety despite having had to deal with challenging circumstances this past year. "Beyond their daily operations [and the precautions related to COVID], they have had to contend with a lot of construction in and around their buildings, some of which led to changes in emergency procedures," the Fire Prevention team noted. "They have faced issues that come with occupying older buildings, without ever compromising on safety or losing patience. They have been proactive in requesting changes that included better carbon monoxide detection; they have participated in fire prevention activities and have diligently followed fire safety training." 
Departmental Safety Committee Productivity Award

Each year, the awards ceremony is also an opportunity to celebrate the work of another group of people, those who make their contribution by participating in departmental safety committees.
"We recognize these efforts with the Departmental Safety Committee Productivity Award," Denis Mondou said. "The committees are evaluated based on the results of their lab inspections and other aspects of safety compliance, as well as for implementing any safety projects or activities over the past year."
This year's recipient was the Faculty of Dentistry, who was represented at the event by Wendy Somerville, Coordinator of the Infection Control Program.