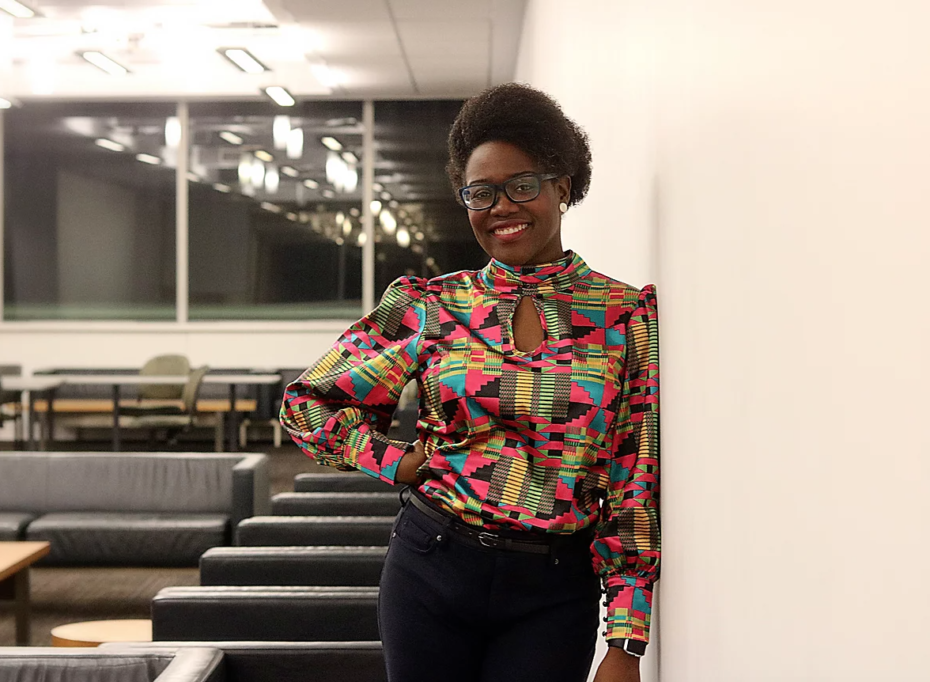 Under the theme Healing Forward, McGill's Black History Month 2021 will bring together students, staff, faculty, alumni and community members to honour and celebrate Blackness at McGill and more broadly in the greater communities of Montreal, Quebec and Canada.
This, the fifth edition of BHM, is co-organized by the by the Office of the Provost and Vice-Principal (Academic), the Black Students' Network of McGill (BSN) and the McGill African Students' Society (MASS).
"Healing Forward as a theme was certainly inspired by the overwhelm of this past year but also speaks to a much larger reflection of where we are as an institution and as a society, and where we want to head in the future. It is an invitation to imagine what that future can look like and for me, healing needs to be an integral part of that process," says Shanice Yarde, one of the key organizers of Black History Month at McGill.
Adapt and overcome
While the COVID-19 pandemic has impacted in-person BHM proceedings, there is a full slate of virtual activities, including a discussion on mental health in Black communities (Feb. 10),  the Africa Speaks conference, and the five-part Being Black@McGill workshop series. All events are free and open to the public.
"The reality of COVID means that we are not going to be able to gather in the ways that many of us are accustomed to, especially at this time of the year. It also means that sadly, we are not going to get to enjoy the delicious food which is always a favourite element of our Black History Month events," says Yarde. "Regardless, we are hoping to be able to recreate some of that familiar connection in a virtual way, and it's challenged us to think about various barriers and how to best adapt."
Also included on McGill's BHM webpage are community events happening across Montreal and beyond, including The ABCs of Canadian Black History (Feb. 4), a lecture on Black feminism (Feb. 5) and a webinar on the impact of COVID-19 on Black Canadians. (Feb. 18).
People are encouraged to consult the BHM webpage regularly as new events are being added. To add an organized event to the schedule, contact Shanice Yarde at shanice.yarde@mcgill.ca.
Dr. Onye Nnorom to deliver keynote address
Black History Month will kick off with the Opening Ceremony on February 1.
Always one of the marquis events of BHM, the Opening Ceremony will feature a number of speakers, including Principal Suzanne Fortier, Provost Christopher Manfredi and keynote speaker, Dr. Onye Nnorom.
A graduate of McGill's Faculty of Medicine and Health Sciences, Dr. Nnorom is a leading voice pushing Canada's medical system to recognize, study and address anti-Black racism. She is the Associate Program Director of the Public Health & Preventive Medicine Residency Program at the University of Toronto, and is the Black Health Theme Lead for the Faculty of Medicine at the University of Toronto. As the Black Health Theme Lead, Dr. Nnorom is tasked with developing educational content for teaching medical students about Black Canadian health, and inequities due to systemic racism.
A brief history of Black History Month
In 1926, Carter G. Woodson declared the second week in February to be Negro History Week. Woodson, an African American historian, educator and publisher, chose that week to coincide with the birthdays of Frederick Douglass and Abraham Lincoln.
The celebration was first expanded for the full month of February in 1970 at Kent State University. Six years later, U.S. President Gerald Ford officially recognized Black History Month, calling upon the public to "seize the opportunity to honour the too-often neglected accomplishments of black Americans in every area of endeavour throughout our history."
In December 1995, the House of Commons officially recognized February as Black History Month in Canada following a motion introduced by the first Black Canadian woman elected to Parliament, the Honourable Jean Augustine. The motion was carried unanimously by the House of Commons
In 2006, the National Assembly of Quebec recognized February as BHM in Quebec. McGill adopted a Senate motion recognizing the annual celebration of BHM in 2017
The Opening Ceremony of Black History Month will be held on Monday, February 1, from 4:30-6:30 pm. Tickets for the virtual event can be reserved here.