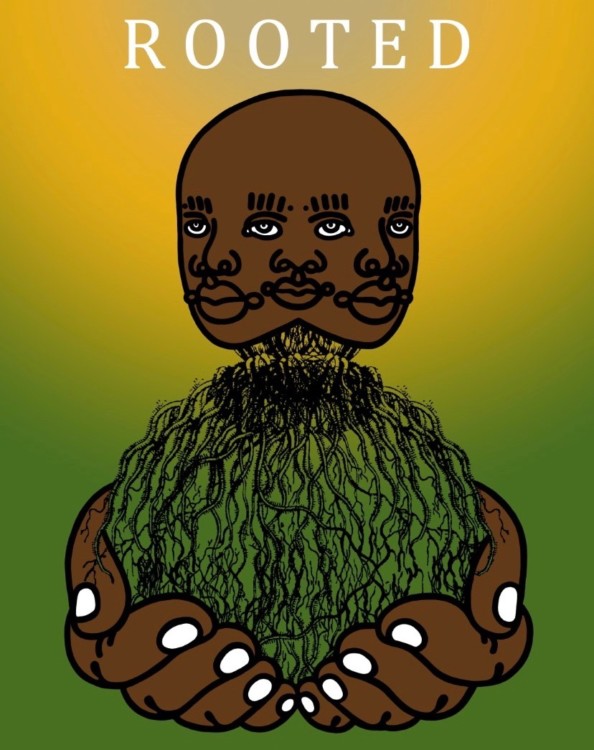 McGill's fourth annual Black History Month (BHM), kicked off in style on Monday night, with a sold-out Opening Ceremony featuring Professor Wendy Greene from Drexel University. Greene, considered one of the foremost experts on grooming codes discrimination, delivered a keynote address titled Rooted: Locking Black Hair to Human Rights Activism.
The Opening Ceremony was hosted by the Faculty of Law, marking one of the new wrinkles to BHM. "We're really excited because this was the first time we've partnered with a faculty," says Shanice Yarde, Equity Education Advisor (Anti-Oppression & Anti-Racism Education) and the primary organizer of BHM.
"It was a real success and we're very grateful to the Faculty of Law and Dean Robert Leckey who made it possible," says Yarde. "We hope to partner with a different faculty or department every year as it's a great opportunity to engage the local community and then more broadly across the University."
Rooted in the McGill community
The theme for BHM 2020 is Rooted, and Yarde says it touches upon a wide range of topics and a full timeline. "We're asking people to think about how roots speak to the past, present and future," she says. "There is the element of exploring one's roots but also of planting roots and envisioning what's to come. I think that's particularly important for Black folks who are, in many ways, searching for roots in different forms. There is that process of being rooted and feeling rooted or connected in a place or space."
"One of the things that is important about BHM is that it creates the opportunity for people to be connected and to feel rooted in this University community," says Yarde.
As usual, BHM has a full slate of activities, with something for everyone. Events range from Hair Day 2020 on February 7; and the African Business and Development Conference on February 8; to Afro Drag ("Montreal's only all-Black drag show") on February 21, and Community and Family Day on February 23.
Yarde stresses that BHM is happening at McGill and across the city. "We've posted a master list of events happening on and off campus. It is jam packed across the city," she says. "Fun for everyone and the opportunity for learning is high."
"A joyous time"
Also new to BHM is the addition of the McGill African Students' Society as one of the co-organizers, along the Office of the Provost and Vice-Principal (Academic) and the Black Students' Network. Yarde says she loves the collaboration – especially with students.
"Although organizing BHM is a really small part of my job, it takes a massive effort. But it is also such a beautiful time of year, so there is lots of joy," Yarde says. "I work with two students – Catherina Musa and Shona Musimbe – and they are absolutely incredible. Without their help none of this would be possible. There is a real peace around the collective effort that goes into this."
Although it is labour intensive, Yarde calles BHM "a joyous time" because it gives Black people a chance to feel rooted at McGill. "For many Black students and employees, navigating McGill can be challenging – and not just McGill, institutions in general. This month really is an opportunity to centre people who are often not centred."
"It really is transformative to hear the feedback from students and employees on what it means to feel seen – even if it is just for a few hours, a few days or the month," says Yarde. "To me, that is so important when I think about the work I am doing – especially around anti-racism. The importance of seeing and valuing people and understanding that this is necessary for us to make any progress in terms of justice or equity. It's incredibly important that people feel they belong and that they are valued and welcome."
Get the complete Black History Month schedule online