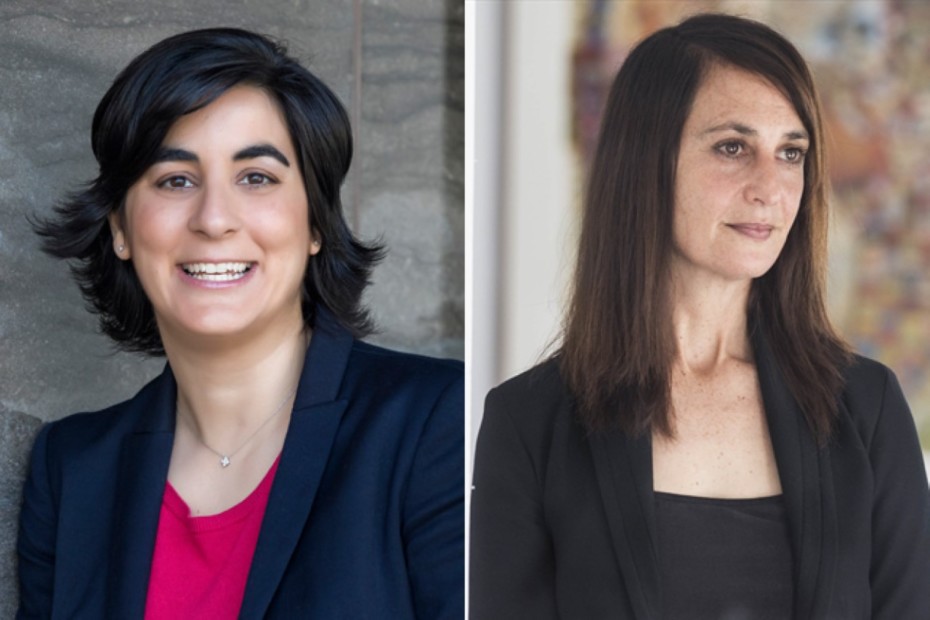 *Warning: the following content may contain triggering content related to sexual violence and war*
The Canada Council for the Arts has announced six recipients of the prestigious 2020 Killam Research Fellowship, including two from McGill. Professors Myriam Denov and Nathalie Tufenkji were awarded Killam Research Fellowships in support of their outstanding research excellence and their commitment to pursue trail-blazing projects in their field.
Giving a voice to children born of war
Sexual violence during armed conflict is one of the most horrific but frequent wartime human rights abuses. In the last decade alone, it is estimated that tens of thousands of children have resulted from wartime mass rape campaigns, sexual violence, and forced pregnancy in conflicts around the globe. Studies have shown that children born of wartime rape may face stigma, abandonment, violence, and are often prevented from accessing formal health, education and employment systems.
Myriam Denov, a Professor at the School of Social Work and Tier 1 Canada Research Chair in Youth, Gender and Armed Conflict, received a 2020 Killam Research Fellowship to focus on continuing her research investigating the perspectives, realities, and psychosocial needs of children born of war in northern Uganda. She is the first social work researcher ever to receive a Killam Research Fellowship in the award's 50+ year history.
Using qualitative methods, Professor Denov has conducted in-depth interviews with 79 children born of war, 27 mothers who bore children as a result of wartime rape, 21 extended family members, and 81 community members. Uniquely, her study also included the perspectives of 20 former male commanders who fathered children in the context of forced marriage and sexual enslavement. By studying the experiences and perspectives of these five participant groups, Professor Denov's research has provided a complex, intergenerational and multi-layered portrayal of children born of war in northern Uganda and their surrounding social ecology.
Professor Denov's project will advance the development and implementation of much needed policies and programs to address wartime sexual violence and its aftermath, providing governments, the UN, NGOs, and human rights advocates with evidence to protect and promote the rights of children born of war. In addition to providing policy guidelines for best practices for these children, Professor Denov will use art and theatre to promote the post-war recovery needs of affected children, families, and communities.
Addressing the global problem of plastic pollution in soil and freshwater
The planet is drowning in plastic pollution and there is global concern about its impact on ecosystems and human health, especially in the world's oceans. However, little is known about plastic pollution on land and in freshwaters such as lakes, rivers, and groundwaters. Scientists estimate that plastic pollution on land and in freshwaters can be many times greater than the estimated 270,000 tons of plastic in the ocean.
Nathalie Tufenkji, a Professor in the Department of Chemical Engineering and Tier 1 Canada Research Chair in Biocolloids and Surfaces, received a 2020 Killam Research Fellowship to focus on her research to address the global crisis of plastic pollution in soils and freshwater, a crisis that has been mostly ignored compared to marine research.
Professor Tufenkji and her team's innovative project will be one of the first to evaluate the fate and impacts of microplastics and nanoplastics in terrestrial and freshwater ecosystems in a Northern Canadian context, using advanced analytical imaging technologies to quantify and identify microplastics and nanoplastics in real environments. Their innovative approaches will aim to detect, quantify and characterize levels of plastic pollution in the size range of less than 0.01 mm, which has not been well studied due to a lack of robust methods.
This experimental research project will help scientists learn about the concentration and types of microplastics and nanoplastics that pose a risk to environmental and human health, and to understand if Canadian environments and people are more at risk of microplastic and nanoplastic contamination due to the harsh climate. It also has the potential to provide information needed to design safer plastics while ensuring the well-being of existing and future generations.
About the Killam Research Fellowship program
The Canada Council for the Arts awards Killam Research Fellowships to support outstanding scholars and researchers at Canadian universities and research institutes so they can complete their ground-breaking projects. The Fellowships provide support to the researchers by granting them time to pursue research projects of broad significance and widespread interest within the disciplines of humanities, social sciences, natural sciences, health sciences, engineering and or studies linking any of these disciplines. Each Killam Research Fellow is granted $70,000 a year for two years.