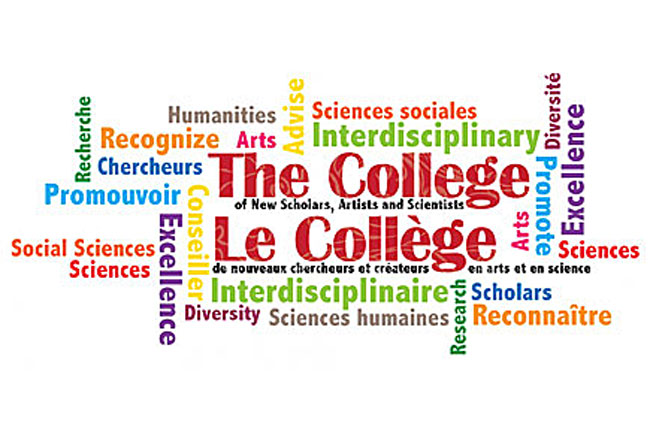 By Meaghan Thurston
The Royal Society of Canada has announced 48 new members to The College of New Scholars, Artists and Scientists today, including six McGill scholars. The new members include McGill's Mathieu Blanchette, School of Computer Science, Myriam Denov, School of Social Work, Matt Dobbs, Department of Physics, Erin Hurley, Department of English, Russell Jones, Department of Physiology and Hans Larsson, Faculty of Science, Redpath Museum. McGill had more new inductees than any other university in the country.
Members have been nominated by 51 Canadian universities and the National Research Council, and they represent the emerging generation of scholarly, scientific and artistic leadership in Canada. The members of the College will address issues of particular concern to new scholars, artists and scientists, for the advancement of understanding and the benefit of society, taking advantage of the interdisciplinary approaches fostered by the establishment of the College.
"McGill is extremely proud of the creativity and leadership these six scholars have shown in research, which the Royal Society of Canada has acknowledged with this prestigious membership," said Dr. Rosie Goldstein, Vice-Principal, Research and International Relations. "Drawing upon the expertise of their RSC colleagues, each new member is poised to contribute to discovery and progress in a wide range of disciplines – from understanding the lasting effect of war on children and families, to providing new insight into the early universe; and from advancing knowledge about the evolution of ecosystem communities, to shining the spotlight on the global impact of theatre."
Professor Mathieu Blanchette is a pioneer in the algorithmic reconstruction of genomes and has made substantial contributions to other areas of molecular biology by combining deep and novel ideas from computer science and insight into biology. His work spans genomics, protein-protein interactions, gene regulation and 3D structure analysis.
Myriam Denov is a Full Professor and Tier 1 Canada Research Chair in Youth, Gender and Armed Conflict at McGill University. Her work investigates the lasting effects of war on children and families. Through her use of participatory and arts-based research methods, her investigation of child soldiers, and the gendered realities of war, her work has opened up new lines of inquiry and drawn international attention to war-affected children.
Professor Matt Dobbs is an internationally recognized figure in experimental cosmology. He has developed novel instrumentation that has made possible a new generation of millimeter wavelength and radio telescopes. Prof. Dobbs has led the Canadian contributions to several high profile international projects and has been at the center for the analysis and publication of some of the most important results in cosmology over the last several years.
Professor Erin Hurley's distinguished and innovative body of work is characterized by an overarching concern with the aesthetic, political, and social importance of theatre and performance. She has published pioneering monographs on Quebec theatre history and the affective properties of theatre. Her scholarly corpus focuses on the relation between theatre and national identities; the roles and effects of affect in theatre and performance; and women on stage.
Professor Russell Jones' research program is focused on deciphering the molecular programs that regulate cell growth and proliferation and their alteration in cancer. Specifically, his research investigates fundamental molecular processes that integrate cellular energy metabolism with various signal transduction pathways, and how this regulates checkpoints for normal and cancer cells including T-lymphocyte survival, homeostasis and tumorigenesis as well as breast cancer metastatic progression.
Professor Hans Larsson focuses on large-scale questions of biological evolution spanning palaeontology to embryology. His goal is to connect the dynamics of ecology and developmental biology to evolutionary patterns and processes. He does this by finding and collecting new fossils, pouring over museum collections, developing methods to explore anatomical change, generating models of evolutionary relationships and ecological diversity, and examining developmental mechanisms in living embryos.
The Induction Ceremony will take place at the RSC's Annual General Meeting in Victoria, B.C. on Nov. 27.
Read the Royal Society of Canada announcement