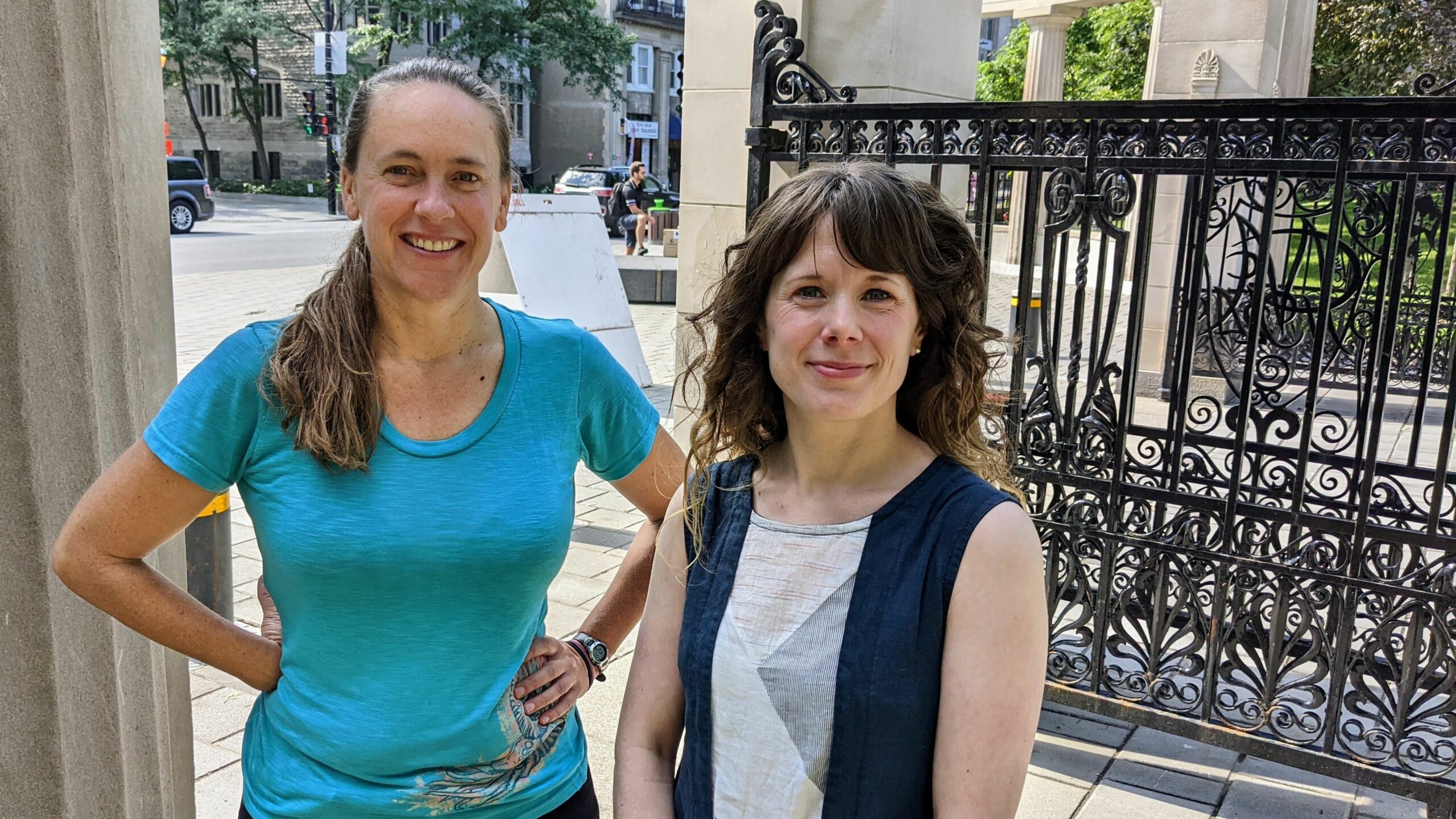 Christie Rowe, a Canada Research Chair in Earthquake Geology and Associate Professor in McGill's Department of Earth and Planetary Sciences, has had a busy couple of years. This past summer, Rowe and her colleagues launched a brand-new, fee-free academic journal, Seismica, a milestone that followed two years of intense effort driven by a desire to change the way the academic publishing system works.
"It has been an awesome journey working with the Seismica team – so many great ideas and so much energy to bring them to life," says Rowe, one of the new journal's five executive editors.
Perceived prestige drives spiralling costs
Seismica, which charges neither subscription fees for readers, nor publication fees for authors, is a landmark in Rowe's move away from the world of for-profit academic publishing. After more than 10 years serving on the editorial boards of several journals in her field, she says she decided to cut ties with big publishers. A watershed moment came in 2020 when the Nature Publishing Group (NPG) announced an author fee of €10,000 for each paper published in one of its 'open access' journals. At a time when government funding agencies are increasingly requiring researchers to publish their work in open access journals as a condition of their grants, moves like this are seen by some as a strategy on the part of commercial publishers to shore up their revenue base by shifting fees from subscribers to authors.
According to Rowe, however, researchers themselves are partly to blame for feeding a cycle of high fees and perceived status in academic publishing. "The only reason authors would pay [these fees] is for the prestige – and potential career benefits – of publishing in Nature," she says. "In other words, we academics have created an expensive spiral of prestige and power – which we ourselves enforce on one another – which drives the flow of grant money toward these publishing companies."
Researchers rally to reclaim open access publishing
It was NPG's "obscene increase" in author fees, says Rowe, that helped spur a loose consortium of researchers to start a journal of their own. With advice from the editors of Volcanica, a similar journal that had launched a year earlier, Rowe and seven of her colleagues spent the best part of 2021 laying the groundwork for Seismica, which opened for submissions in July 2022.
"From the start, we've had an extraordinary response from researchers around the world. Our initial call for recruitment brought in 140 applications," Rowe says.
Expert help from a friend
But finding a community of willing volunteers was only the beginning. When it came to the mechanics of building a journal from scratch – setting up an editorial board, a peer review process, DOIs, a Creative Commons licence and a host of other intricacies – one of the first people Rowe spoke to was Jessica Lange, a friend who also happens to be the Scholarly Communications Librarian at McGill Library, or, as Rowe puts it, McGill's "open publishing guru".
"What impressed me about Seismica," Lange recalls, "was the detailed consultation they underwent prior to launch.
"They took the time to think through what would be important for potential authors – data policy, author credits, privacy, etc. – and then created incredible documentation, policies and practices prior to launch. They were [also] a really great model for how to harness community engagement in building a journal."
Academic publishing expertise available to every McGill researcher
Since joining the Library's scholarly publishing program in 2016, Lange has helped researchers navigate the landscape of academic publishing, from accessing discounts on author fees for major journals right through to launching their own open access journals along the lines of Seismica.
"We now host 11 faculty member journals, four student journals, four journal archives, two monographs and one conference proceeding," Lange says, referring to the Open Journal Software (OJS) platform that supports Seismica.
"OJS is an open-source publishing software that allows journals to have an 'all-in-one' publishing workflow system, from submission, to peer review, through to publication. McGill Library continues to support the journal by answering technical questions, providing training, and answering any general publishing questions regarding copyright, indexing, and so on that may come up."
Competing in a tough field
As a no-fee, open access journal in a STEM field, Seismica is in relatively rare company. Jessica Lange's research has shown that Canadian STEM journals are nearly 40 per cent less likely to be open access than journals in other disciplines. Writing for The Conversation, Lange also noted that "science and medicine journals make up the majority of fee-charging, open access journals […] – likely because researchers publishing in them [have] had larger grants available to pay these fees."
Rowe is under no illusion about the task ahead in building Seismica's reputation: "We know that to win over most of the research community – to establish credibility as an academic journal, and hopefully also to convince people that our model is better – we need to really show how we are different.
"One very convincing realization is that everything that is good about familiar research journals:  the quality of research they attract, the usability and readability, the responsive and skilled editorial handling, the character and direction of the journal itself – all these valuable features are provided by the volunteer researchers, not by the corporations behind them.  A journal is as good as the reputations of the people who run it. So there is nothing a corporate publisher journal provides to authors, reviewers, and readers that a volunteer organization cannot match or exceed."
Learn more about open access publishing