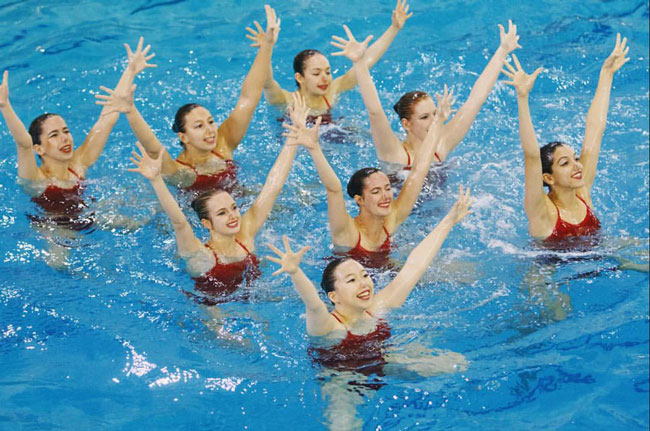 The McGill Synchronized Swimming team is enjoying a stretch of dominance on water rivalled only perhaps by the 19th Century British Royal Navy.
This weekend, the synchro team has its sights set on winning its fourth-straight Geraldine Dubrule trophy as champions of the Canadian University Synchronized Swim League (CUSSL). McGill, which will host the CUSSL championships, has ruled the waves, taking home an incredible 13 National titles since the league's formation in 2001-02.
This kind of dominance is almost unheard of in sport – especially in university sport, where athlete turnover is an everyday reality.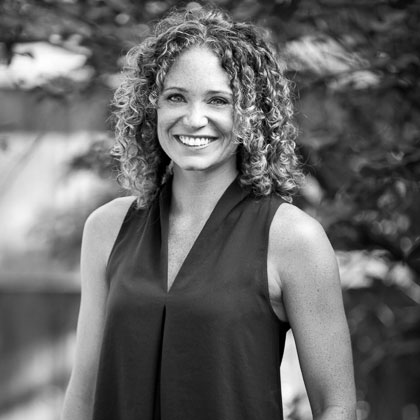 "Other [university synchro teams] will be strong for a little bit and then their turnover is such that after a few years they tail off," says Lindsay Duncan, a professor in the Department of Kinesiology and Physical Education and the team's head coach. "I partly credit the history of our program for our continued success. Our athletes and coaches come into a new season being motivated by our history but also feeling that they have a certain degree of expectation placed upon them because of that history. It pushes all of us."
Like other varsity athletes, the members of the synchro team are incredibly dedicated to their craft. During the season they are in the pool 3-4 times a week, on top of their dryland strength and conditioning workouts.
But because synchro is a Tier 2 varsity sport, it comes with certain challenges not faced by Tier 1 sports. The team shares the pool with McGill's swim team and Recreation Services, so the schedule is not always optimal. "Often our swimmers practice late at night, often until 10:30 p.m.," says Duncan. "We also have practice first thing in the morning on Sunday, which is not ideal. But our girls are committed to the team and they are at every practice."
And those practices are gruelling.
To the untrained eye, the glitter and smiles seen on competition day belie the intense physical demands synchro places on athletes. Imagine treading water. Now imagine treading water without using your hands. Now imagine treading water without your hands and lifting another person completely out of the water. Repeat process numerous times over the course of a three-minute program – much of which is spent underwater with your lungs screaming for oxygen. And don't forget to smile.
"There is no stranger feeling than two- or two-and-a-half minutes into the routine and coming up from a long section underwater and taking a breath and feeling your whole body fill with lactic acid… but you know you have another minute, minute-and-a-half to go," says Duncan, herself a former synchro competitor. "They need to be strong. They need to be powerful. They need to be flexible. They need to be graceful. They need to have incredible endurance. It really is quite demanding."
Another difference is that Tier 2 athletes mostly fund themselves. Members of the synchro team pay a fee at the beginning of the year that will cover the cost for travel, accommodation and equipment (synchro swimsuits don't come cheap). With the CUSSL Championships taking place here in Montreal, fees were reduced compared to last year when the team had to travel to British Columbia to defend its title. "It is another level of commitment," says Duncan.
As McGill's record shows, that ongoing commitment has paid huge dividends, and this season is no different. Going into this weekend, the team is one of the favourites for the Geraldine Dubrule trophy. McGill will have two teams in the Novice division and one in the Expert class, along with duets and solo. "Our real strength is that each one of our teams is capable of earning points toward the overall championship," says Duncan.
Duncan says that being the host team has buoyed her swimmers. "[In training sessions leading up to the competition] I've felt a bit of a different energy than I've seen in the past," she says. "People are excited that the competition is close to home and the audience will be filled with supporters. We hope lots of people come out to watch because it's going to be a great show."
The CUSSL Championships will be held at the Cote Saint-Luc Aquatic and Community Centre from Feb. 25-26. Get more info.