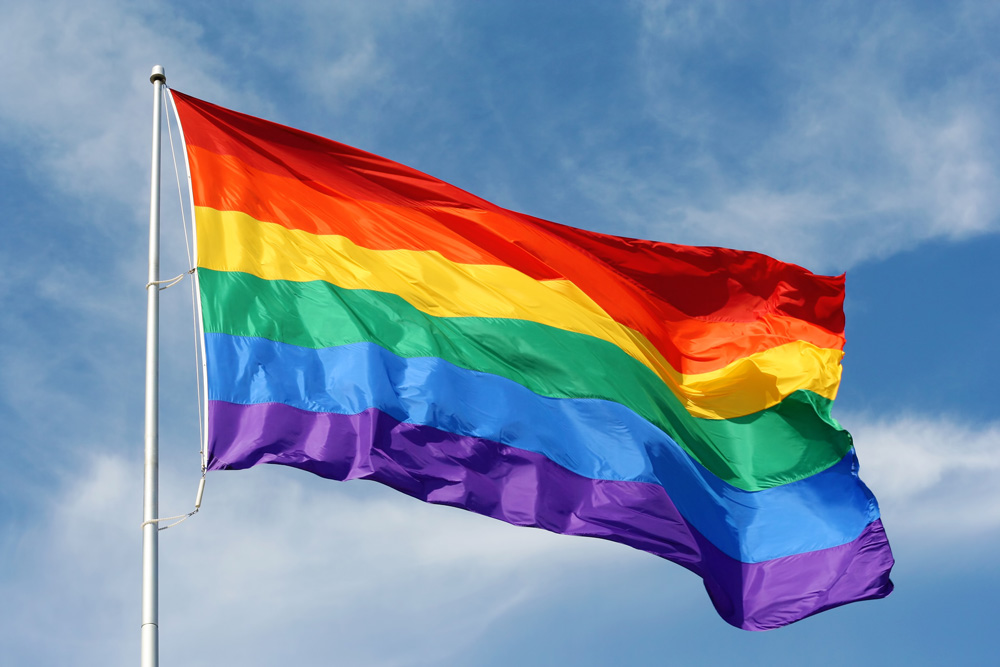 On June 5, LGBTQ2+ graduates will be honoured with a lavender graduation event (LavGrad) at Thomson House. A grass-roots-initiated celebration, supported by McGill offices, the Launch of the Rainbow will celebrate the achievements of McGill's Lesbian, Gay, Bisexual, Trans, Queer, Intersex, Pansexual, Questioning, Two Spirit, Non-Binary, and Asexual (LGBTQ2+) graduates, and their allies and families. The Launch of the Rainbow is not a separate or segregated ceremony for LGBTQ2+ grads who will participate fully in the Convocation ceremonies of the University in addition to this reception.
The keynote speaker will be Dean of Law and former chair of the Joint Board Senate Subcommittee on Queer People (JBSCE) Robert Leckey.
Michael David Miller is the Liaison Librarian for French Literature, Economics and LGBTQ2+ Studies at the Humanities and Social Sciences Library. Miller has served on the JBSCE as Co-Chair since November 2016.
"The JBSCE Subcommittee on Queer people wants to show the LGBTQ2+ student population that they belong at McGill and are part of the larger community," says Miller.  "We want to provide a safe space on campus to celebrate their achievements with friends and family."
Miller says the LavGrad helps those who are struggling with acceptance of their gender identity and sexuality. He points out that university is often where LGBTQ2+ students begin to discover themselves. It was when Miller started at the McGill Library in March 2014, in his role as a Liaison Librarian, that he came to terms with his own sexual orientation.
Christopher Dietzel, a PhD student in Education, and the Queer Graduate Club representative on the subcommittee, asked if McGill could host a LavGrad similar to the one held at his undergraduate institution, the University of Michigan. The LavGrad was developed at UMichigan in 1995 by Professor Ronni Sanlo, and has spread to 166 campuses across the U.S.
McGill's Associate Provost (Equity and Academic Policies) Professor Angela Campbell and the Dean of Students, Christopher Buddle endorsed the idea.
"LGBTQ2+ rights are entrenched in law in Canada and Quebec, unlike in the U.S., where there is still widespread opposition," says Miller. "We felt a LavGrad event like The Launch of the Rainbow at McGill would send an inclusive and positive signal to LGBTQ2+ students, and their allies, as well as U.S. and International students across campus."
The colour lavender is important to LGBTQ2+ history.  It's a combination of pink and black – the pink of the triangles that gay men were forced to wear in concentration camps, and the black triangles designating lesbians as political prisoners in Nazi Germany.  The LGBTQ2+ civil rights movement took these symbols of hatred and combined them to create a representation of pride and community.
The Launch of the Rainbow will run from 4 to 7 p.m. on Tuesday, June 5, at Thomson House.
4 – 5 p.m.: People arrive, mingle and share a meal. There will be a cash bar service.
5 – 6 p.m.: the Dean of Law and former Chair of the JBSCE Subcommittee on Equity, Professor Robert Leckey will give a keynote address. Certificates will then be awarded to graduates.
6 – 7 p.m.: more mingling, food and drinks.
People who wish to attend are asked to register online.
Get more information on the history of queer equity at McGill.