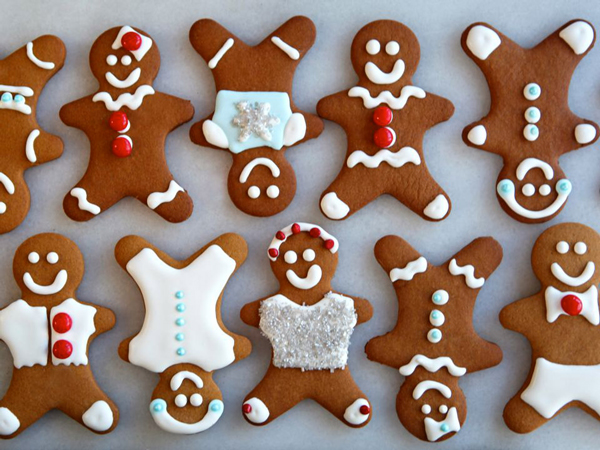 By McGill Reporter Staff
On Dec. 23, Oliver de Volpi, McGill's Executive Chef, will be up to his elbows in flour as he and his team of volunteers from the McGill community (including students who can't make it home for the holidays), prepare a giant batch of cookies to put a smile on the faces of Montreal's less fortunate. The 3,000 cookies, including gingerbread and shortbread, will be donated to the Old Brewery Mission, along with other food items from McGill kitchens.
Below, find De Volpi's recipe for healthy Christmas cookies
Ingredients:
1 cup whole wheat flour
1 cup white flour
½ cup wheat germ
1 tsp baking powder
1 tsp baking soda
1 tsp salt
1 cup Oatmeal
1 tsp cinnamon
1 cup sugar
½ cup brown sugar
1 tbs vanilla
½ cup trans-fat free soft margarine
3 whole eggs
1 cup unsweetened apple sauce
1 large orange (zest only)
1 cup bitter sweet chocolate chips (semi sweet or dark chocolate)
1 cup dried cranberries
Preparation:
Preheat oven to 350 degrees F. Lightly grease cookie sheets or better still cook directly on parchment paper covered cookie sheet. Combine the first eight dry ingredients in a large bowl with a wire whisk. In a separate bowl, cream the margarine and sugars. Add eggs, apple sauce, vanilla and orange zests. Mix well.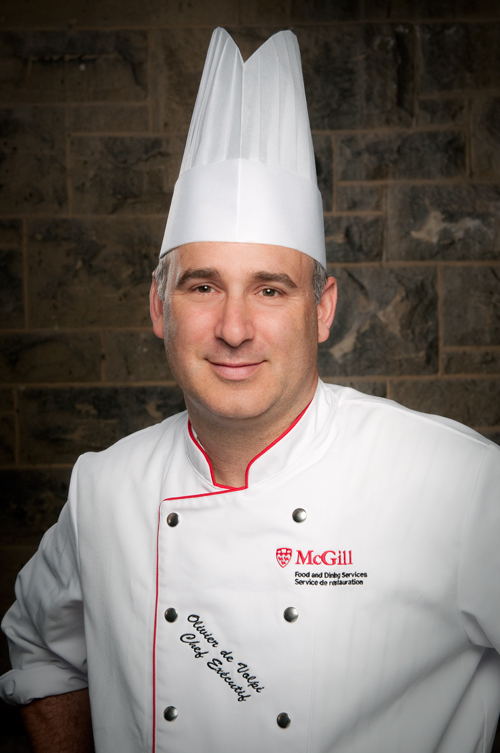 Slowly add flour mixture until combined. ("I like to use my kitchen aid stand mixer to make this cookie dough. As the mixer is running on low, I slowly add the flour mixture," says De Volpi) And finally the chocolate chips and cranberries, and mix until they have spread out throughout the dough.
Makes approximately 24 cookies large cookies
Scoop with 2 oz. ice cream scoop onto cookie sheets. Bake for 15 minutes depending on the size of the cookies or until done. Take from oven and allow to cool on cookie sheets for 1 to 2 minutes. Remove cookies to wire rack and cool completely before storing them.