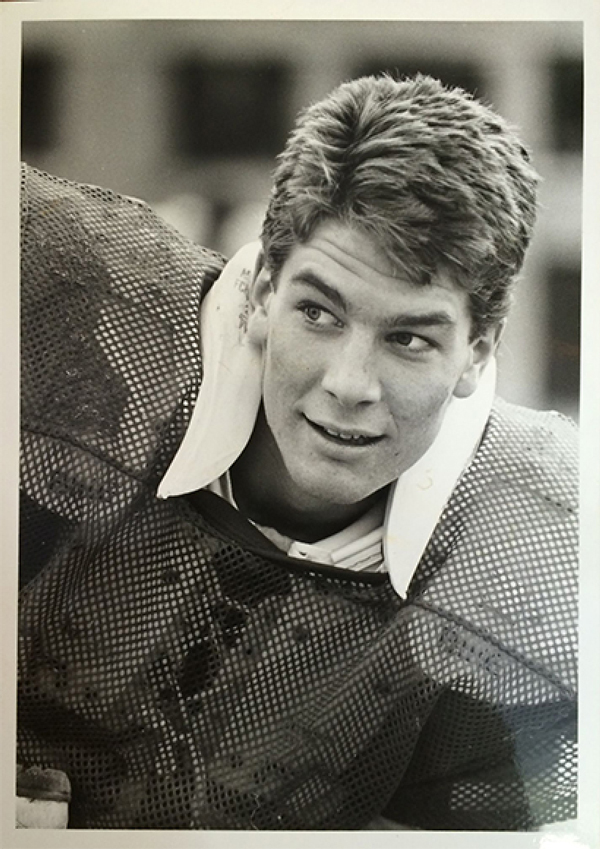 By Megan Martin
Only six months after launching, McGill's new Seeds of Change crowdfunding platform has produced 12 fully funded projects, and brought in $271,387 from over 1,000 individual gifts to McGill. Put simply – it's off to a good start.
Seeds of Change is a project that has been in the works for years. The entire purpose of the website is to provide a virtual space to connect our incredibly entrepreneurial students working on philanthropic projects with people in the greater McGill community who want to promote the kind of generosity and growth that Seeds of Change allows for.
One of the best aspects of the platform is that it's completely centered on students and their transformative efforts. Any student who is working on a project that benefits the University and is philanthropic in nature is welcome to apply to have their initiative posted on the site to help raise awareness and support.
"We want the platform to be viewed as a tool for students who are investing their time and energy into initiatives that make a difference on campus and throughout the world," said Melissa Forster, Annual Fund Officer and Seeds of Change ambassador. "We're here to provide support to efforts that are in line with McGill's values, and help these amazing students reach their goals."
In many ways, Seeds of Change is a catalyst, granting exposure and helping students achieve the goals they've set out for their philanthropic projects. Moreover, by providing participating students with access to the dynamic online platform, they're are able to post updates throughout the duration of their campaigns, so that donors can track progress in real time; the result is an uniquely interactive experience between donors and the groups running the projects.
To date, the range and scope of Seeds of Change initiatives has been incredible. The platform has already successfully funded projects for experiential learning and entrepreneurial experiences, mental health and wellness, and initiatives aimed at acquiring much needed equipment for a variety of faculties. The benefits of many of these projects can be felt beyond the McGill gates, extending into the Montreal community.
One such project is the Michael Soles Football Award, created in honour of the former McGill Redmen football great who has been battling amyotrophic lateral sclerosis for the past nine years. The endowment was established by five of Soles' former teammates from McGill's 1987 national championship squad and is designed to assist the McGill football program in its recruiting efforts by creating annual Athletic Financial Awards to support deserving student-athletes. With an initial goal of $80,000, the endowment has raised more than $214,000 in a little over two months.
"The success of this campaign is linked to the qualities Mike Soles has embodied for decades – namely, a commitment to family; the desire to excel and succeed; and being humble in his success," said Vincent Gagné, one of the fund's creators and a former teammate of Soles. "Members of our community have stepped forward to support the exceptional leaders of today's McGill football program in Mike's honour."
One of the very first successful crowdfunding initiatives was the Strategic Planning and Community Involvement Fund, which provides support, funding, and resources for McGill Medical students, and student groups, seeking to engage in community-based initiatives.
"The SPCI Committee is set up with a dual mission of both improving the function of the Medical Students' Society as a student governance body, as well as empowering students in leading community initiatives," said Amy Huang, second year medical student and Co-President of the SPCI committee. "In the past, SPCI has funded several successful initiatives such as Vitamin Sports, which organizes sessions for elementary school kids to get active and be engaged in sports, as well as the Save the Mothers Walk/Run, which held its inaugural event in Montreal last May to raise funds for improving maternal and child health in developing countries."
This year, SPCI will be funding community initiatives like the Indigenous Human Rights Conference and Oral Health for Veterans. SPCI has also recently started a Special Projects Fund, which is used to support projects that have a more academic focus, such as Global Surgery Conference and Dean and Advocacy.
Another project with a presence both on campus and within Montreal is the Engineers Without Borders (EWB) McGill Chapter initiative, which is presently active on the crowdfunding site. EWB McGill consists of teams of students aiming to make the next generation of graduates a group of conscious consumers, informed voters, socially responsible professionals and most importantly, leaders for positive change within the community.
"We have been depending on the funds raised from Seeds of Change to cover the costs of sending our selected Junior Fellows overseas to gain priceless experience," said Chloe Grison, graduating Civil Engineering student and EWB McGill VP of Fundraising. "The crowd funding platform this year has broadcasted our message even further while raising awareness of our campaign and EWB McGill's other work."
In addition to its Junior Fellowship program, EWB McGill hopes to expand its outreach efforts in the coming years, including its Fair Trade team, which works to raise support for small-scale farmers and producers, and their Youth Engagement initiative, which addresses social issues in Montreal high schools.
The crowdfunding platform also has a slew of other initiatives up, including the Kibale Project, which supports McGill students interning with the Health and Conservation centre and mobile clinic in Kibale National Park, Uganda.
In addition to serving as a wonderful tool for students, Seeds of Change also offers a unique opportunity from a donor perspective to fund causes at the grass-roots level.
"Donors are now able to give through McGill to sponsor the projects that are closest to their hearts," Forster said. "It's a completely new way to support students."
Moving forward, the hope is that Seeds of Change will continue to encourage students to dedicate themselves to important causes, while empowering McGill's worldwide network of alumni and friends to support projects that are in line with their values and interests.
Get more information on Seeds of Change.