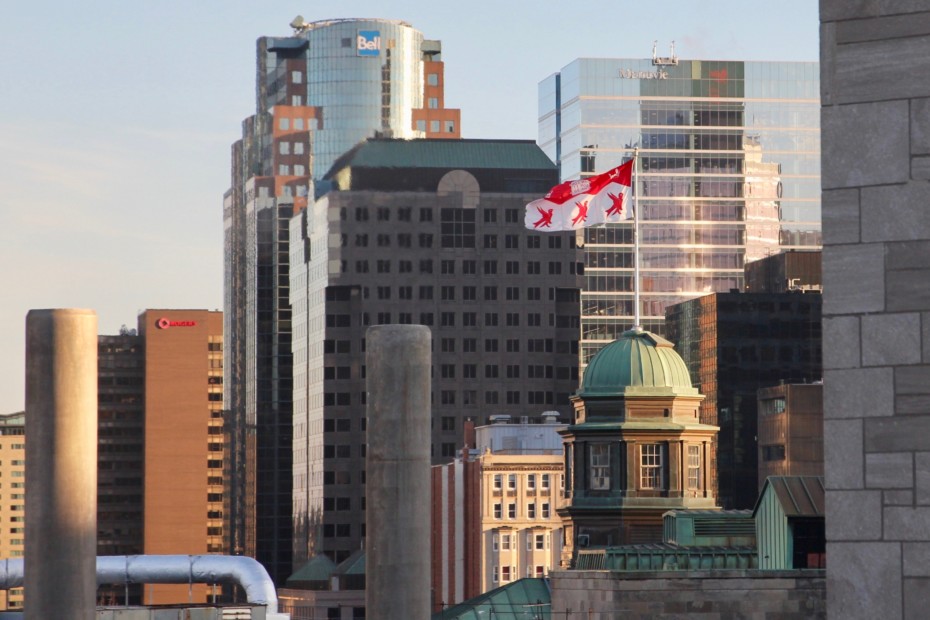 On Wednesday, April 22, Principal Suzanne Fortier sent the following message to the members of the McGill community.
Dear members of the McGill community,
I consider myself an optimist – a feeling I have kept despite the difficult circumstances brought on by the COVID-19 crisis.
Nevertheless, I thought that it might be good to make sure my compass is still well calibrated in these turbulent times. I did so by consulting Professor Charles Taylor, a "hopelessly optimistic" person who has also been called one of today's greatest thinkers.
Reflecting on the growing inequalities in the world, which have been made even more obvious in this pandemic, Professor Taylor shared the following thought: "Is it too much to hope that we might react when the pandemic is over, not just with relief that we've returned to norma, but also with a determination to address these inadequacies? The optimist in me thinks there's a good chance we can rise to the occasion."
In difficult times, it is so important for each of us, particularly those who have the privilege to be part of an environment protected from the worst aspects of the crisis, to hear that inner voice that calls us to "rise to the occasion."
As Professor Taylor remarked, what we learn from this crisis, and more importantly, what we do post-pandemic to reshape our global future, is an opportunity to rethink and redefine our humanity. The pandemic is a call to action to create a world that is more just, more compassionate, and more humane. While we may be practising physical distancing during this pandemic, we have seen many examples of people coming together to provide help and support.
Recently, we have seen many respond to the call to action and seize an opportunity to rise to the occasion by lending a hand in senior residences which have been hard-hit by the pandemic. I am proud of the response of our society, and particularly the members of the McGill community, who have put themselves on the frontlines to help the elderly.
Finally, over the last weeks, I have taken this opportunity to thank so many people from the McGill community – whether students, academic and administrative and support staff, alumni, friends – for their resilience, strength, and contributions during this pandemic. I want to also recognize the people at McGill who have continued to come to campus to provide necessary services and activities – from looking after students in residence who cannot go home, to conducting essential research services, to provide security services, to name a few.
Stay optimist, stay engaged, and stay well.
Sincerely,
Suzanne Fortier
Principal and Vice-Chancellor
______________________________________________
À tous les membres de la communauté mcgilloise,
Je suis une éternelle optimiste, et malgré les difficultés qu'elle entraîne, la crise de la COVID-19 n'a rien changé à cette disposition naturelle.
Cela dit, en cette période de turbulences, j'ai cru bon de m'assurer que cet optimisme était toujours de circonstance. Je me suis donc tournée vers le Pr Charles Taylor, « optimiste impénitent » et l'un des grands penseurs de notre époque.
Au sujet des inégalités de plus en plus présentes dans le monde, et encore plus criantes en ces temps de pandémie, le Pr Taylor a eu la réflexion que voici : « Est-ce trop demander qu'après la pandémie, nous soyons non seulement soulagés de revenir dans la norme, mais également déterminés à nous attaquer à ces iniquités? L'optimiste en moi pense que nous pourrions fort bien nous montrer à la hauteur de la situation ».
Dans l'adversité, chacun d'entre nous doit, a fortiori s'il a la chance d'être à l'abri des pires aspects de la crise, suivre cette voix intérieure qui le pousse à « être à la hauteur de la situation ».
Comme l'a fait observer le Pr Taylor, il y a des leçons à tirer de cette pandémie, et au sortir de la crise, il n'en tiendra qu'à nous de refaçonner l'avenir de notre monde en repensant et en redéfinissant notre humanité. Véritable appel à l'action, cette pandémie nous exhorte à plus de justice, d'empathie et de bienveillance. Chose certaine, malgré l'éloignement physique de rigueur en temps de pandémie, nous avons vu d'innombrables manifestations de soutien et d'entraide.
Ces derniers jours, de nombreuses personnes se sont montrées à la hauteur de la situation en allant donner un coup de main dans les résidences pour personnes âgées, durement touchées par la pandémie. Je suis fière de voir notre société se mobiliser ainsi, et fière tout particulièrement des membres de la communauté mcgilloise qui ont accouru en première ligne pour prendre soin de nos aînés.
Au cours des dernières semaines, j'ai remercié beaucoup de membres de notre communauté universitaire – étudiants, professeurs, personnel administratif et de soutien, diplômés, amis – pour leur résilience, leur courage et leur collaboration. Aujourd'hui, je veux lever mon chapeau aux McGillois qui sont encore présents sur le campus pour assurer la bonne marche des services et des activités indispensables, qu'il s'agisse d'être auprès des étudiants en résidence qui ne peuvent rentrer au bercail, d'offrir des services de recherche essentiels ou de veiller à la sécurité des lieux, notamment.
Je vous invite à vous laisser gagner par ce vent d'optimisme et à demeurer résolument axés sur vos objectifs. Portez-vous bien!
Cordialement,
Suzanne Fortier
Principale et vice-chancelière