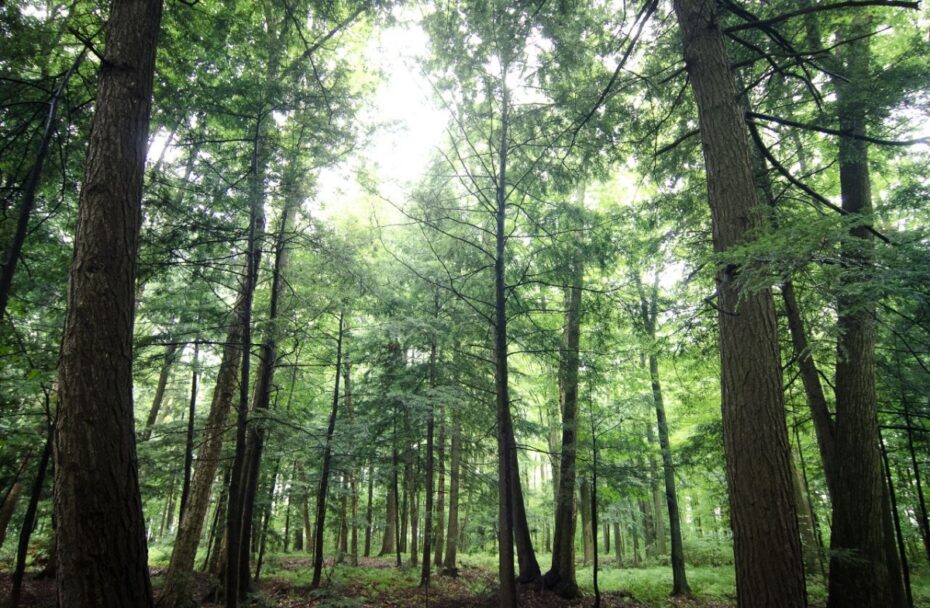 Sharing a common interest in the protection of the natural and cultural resources of the Gault Nature Reserve, McGill University and the Grand Conseil de la Nation Waban-Aki (W8banaki) have announced a partnership agreement welcoming the Nation's members to the site to practice their cultural activities.
This agreement grows out of a series of 52 Calls to Action that McGill established as part of its own project of recognition and reconciliation with Indigenous peoples.
Situated at Mont St. Hilaire, McGill University's Gault Nature Reserve protects more than 1,000 hectares of natural forest. Mont St. Hilaire, whose Abenaki name wigw8madensis means small mountain in the shape of a house, is located on the Ndakina, the ancestral territory of the W8banaki Nation. This culturally significant space for the Abenaki has long served as a site of meeting and exchange.
The partnership agreement, in effect since January 1, 2021, establishes free access to McGill University's Gault Nature Reserve for all members registered with the Odanak and Wôlinak communities, which make up the W8banaki Nation in Quebec. The agreement recognizes the ancestral territory and cultural value of the nature reserve to the Abenaki.
"We are pleased with the establishment of such a positive and innovative agreement" says Mr. Denys Bernard, Executive Director of the Grand Conseil de la Nation Waban-Aki.
"This is another step along the path to honouring the past and reconciling the future. A long road remains ahead of us, but we are committed to engaging and collaborating with Indigenous partners to identify, explore, and advance plans that benefit our whole society by embedding Indigenous traditions in the life and activities of the University," says Professor Christopher Manfredi, Provost and Vice-Principal (Academic) of McGill University.
Watch the video: