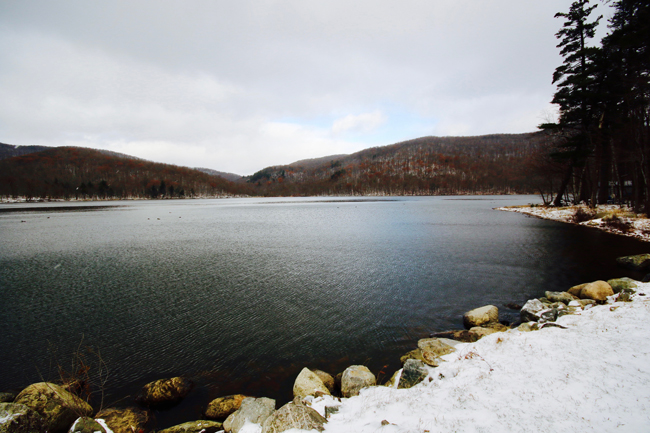 Thanks to a significant Canada Foundation for Innovation grant for a ground-breaking project in environmental research that will link the Gault Nature Reserve with other McGill research stations in different parts of the world, the installation on Mont St-Hilaire will see some big changes in the coming months.
Significantly, the campus, nestled in the woods atop the South Shore mountain will see the development of three new labs and the installation of a network of state-of-the-art meteorological technologies, including drones, that will allow for the intensive study of the St. Lawrence River Valley ecosystem. The effort will boost the Gault Nature Reserve's research capabilities, just as it is about to celebrate a 60-year affiliation with McGill next year.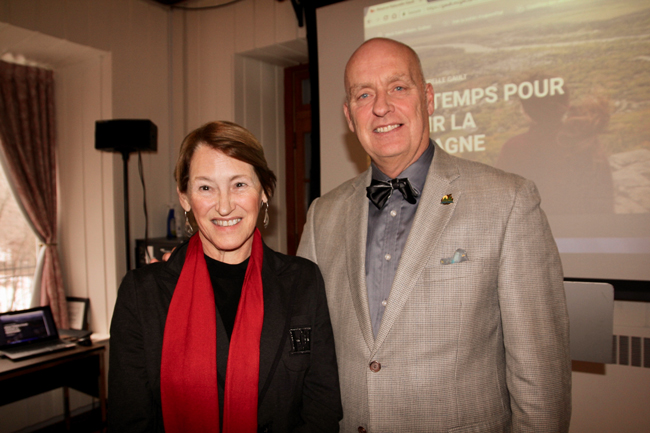 "I think we all increasingly realize the challenges we are facing with sustainability," Principal Suzanne Fortier told a gathering of researchers and local officials earlier this week, as snow flakes drifted from slate-grey skies across the picturesque lake in the heart of the Reserve and the 40 or so people stayed warm within the main building's thick stone walls. "At McGill, it is one of the top teaching and research priorities." The fact the CFI recognized this project "speaks to the quality of the work of our researchers," Prof. Fortier said.
The Reserve's new Director, Virginie Millien, spoke of how proud the installation is to be such an important branch of the University, complete with classrooms, other teaching facilities and research infrastructure. In 2017, she said, about 400 undergraduates, representing 12 courses, studied at Gault, while nine research groups conducted their studies there. "These students we're training today – it's our future," she said. "I want more students to come here, more research to be done here."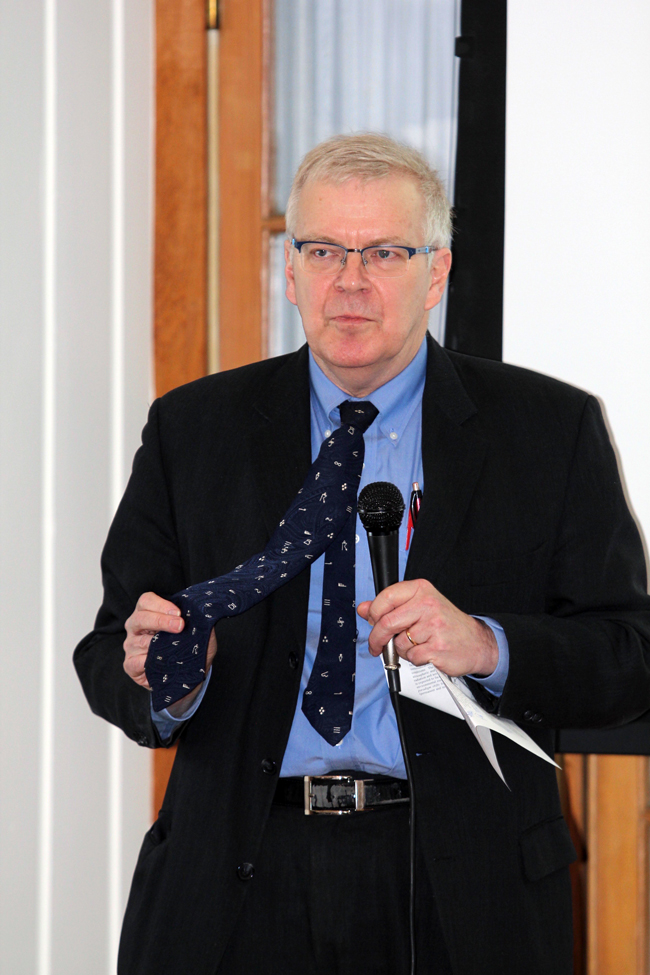 The project, to establish an Adaptable Earth Observation System (EOS), is led by John Gyakum, Chair of Atmospheric and Oceanic Studies, and is supported by a $6.9-million CFI award for a total project cost of  $17.5 million.
Not only will this effort help connect the University's numerous far-flung research stations, in such places as Barbados, the far North, Panama and East Africa, that span 30, 40, even 50 degrees of latitude, Dean of Science Bruce Lennox said, describing it as an "environment within an environment that is truly world class."
The project, which will involve researchers from McGill, the Université du Québec à Montréal and the University of Northern British Columbia, will conduct an intensive study of the St. Lawrence River Valley ecosystem, which is recognized as a unique ecosystem that contains "all the meteorological elements," Gyakum said. The three new labs to be built include a Living Earth Laboratory, a Physical Earth Laboratory and a Field Data Analysis centre. Monitoring of meteorological fluctuations will be conducted by a network of sensors and even some airborne drones. Two mobile labs will also be part of the project.
McGill "will provide the scientific community with a model for studying the local ecosystem, and the Earth ecosystem."
All this was music to the ears of recently re-elected Mont Saint-Hilaire Mayor Yves Corriveau, who was delighted to describe his community of about 20,000 on the Richelieu River as "a university town."
"Thanks to McGill, the mountain will be preserved for future generations," he said. "We're counting on you!"