By Kathryn Jezer-Morton
As announced earlier today, five McGill researchers have been awarded over $2.4 million in NSERC Strategic Partnership Grants for 2016. All five awards will fund projects working to either mitigate environmental impact or produce more efficient manufactured goods. The awardees also reflect on-the-ground application of McGill's Strategic Research Plan, which identifies sustainability as one of its fundamental values, and places particular emphasis on research that "capitaliz[es] on the convergence of life sciences, natural sciences, and engineering."
A total of 76 NSERC Strategic Partnership grants for 2016 were announced this morning at Ryerson University. The Strategic Partnership grants are intended to support research and training with the potential to strongly enhance Canada's economy, society and/or environment within the next 10 years. "McGill's research activity on renewable and sustainable technologies is a source of great pride to us," said Rosie Goldstein, Vice-Principal of Research and International Relations. "These five research projects represent exciting innovations in improving efficiency and reducing the environmental impact of processes in manufacturing, recycling and energy production. We are very grateful for the support shown by NSERC in awarding these grants."
About the award-winners:
Jinxia J. Liu, Department of Civil Engineering
Fluorochemicals in AFFF-contaminated sites: environmental fate, toxicity and treatment
Three years, worth $615,871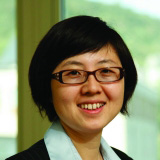 Prof. Liu's project investigates contamination by AFFF (aqueous film-forming foams, which are used during firefighting activities) in numerous designated-contaminated sites in Canada. According to Dr. Liu's proposal, "As the state of AFFF contamination has not been specifically investigated, regulatory frameworks for managing AFFF-contaminated sites largely do not exist." Dr. Liu's research is aimed at answering questions that are being posed by regulatory bodies and environmental consultants about the ways that AFFFs and other perfluoroalkyl and polyfluoroalkyl substances (PFAS) interact with different environmental conditions and concentration levels, as well as how PFAS and AFFFs behave in soil and groundwater systems over time. Dr. Liu's work has the potential to provide technical expertise in environmental risk mitigation and remediation for the private sector, as well as provide regulatory guideline recommendations for policy-makers.
Subhasis S. Ghoshal, Department of Civil Engineering
Promoting a sustainable nanotechnology industry by evaluating the environmental risks of nanoparticle release from nano-enhanced materials in the Canadian environment
Three years, worth $563,366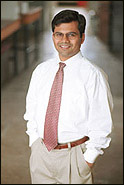 Prof. Ghoshal's research examines the environmental impact of nanoparticles present in exterior paint. Nanoparticles are engineered particles many times smaller than the width of a human hair. Prof. Ghosal explained, "Nanoparticles are placed in products like paper, or paint, for antimicrobial performance, or to achieve certain brightness. The concern is that some of these materials at specific concentrations and conditions have been found to be toxic to aquatic organisms. Is there a possibility that these nanoparticles can be released into the water? This is an in depth study to see if these nanoparticles are released, and in what concentrations? The nanoparticles that are released are different than the generic forms of nanoparticles – they may have some paint on them, or paper on them, and that might make them more toxic, or less toxic."
Stephen Yue, Department of Materials Engineering
Increasing the formability of magnesium alloy sheet
Three years, worth $457,200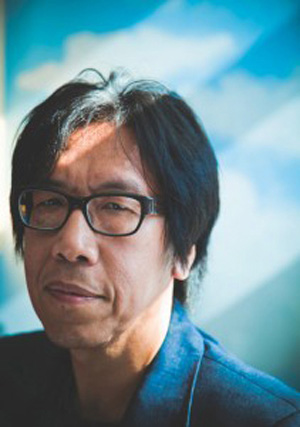 Prof. Yue's research aims to improve magnesium's formability, thereby making it a more viable alternative to aluminium in the manufacturing of car parts and for other industrial applications. "From my point of view," said Prof. Yue, "anything to do with magnesium is green, in the sense that magnesium is the lightest industrial metal on the planet. It will be good for efficiency, for fuel consumption." This proposal investigates three approaches to increasing magnesium sheet formability: adding a rare earth element called neodymium and calcium; experimenting with specialized heat treatments of rolled sheets to soften prior to forming the component; and softening the magnesium sheet during the component-forming process. This research will be conducted with the support of industry partners including CanmetMaterials, a Canadian government laboratory with scale-up facilities, Magna International, a Canadian car parts manufacturer, INFINIUM, a metals and rare-earth element supplier, and Oak Ridge National Laboratories, who will advise on the topic of corrosion resistance.
Janine Mauzeroll, Dept. of Chemistry
Surface engineering of advanced composite coatings for significant enhancement to the life cycle of HydroPower infrastructure
Three years, worth $427,500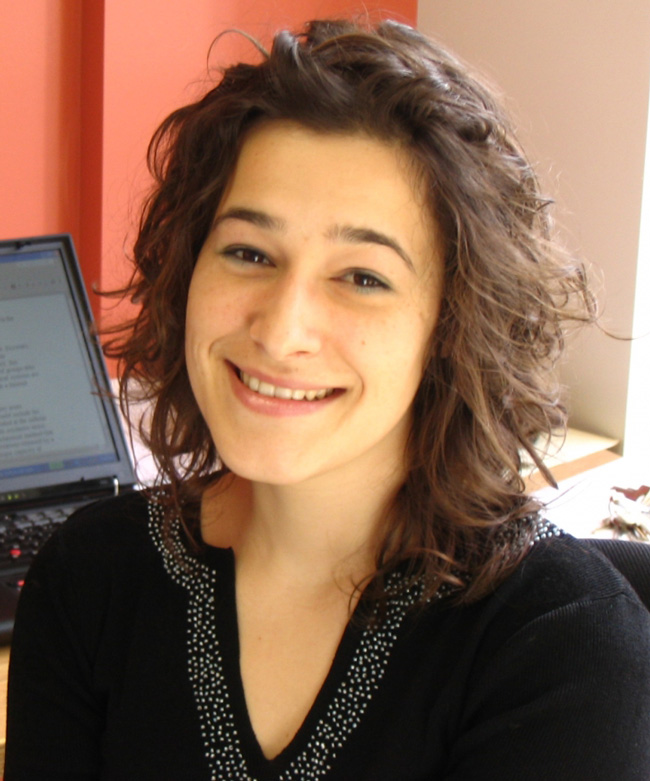 In hydropower plants, as in other kinds of manufacturing plants, parts break down, leading to high maintenance and repair costs. This is especially true for objects such as hydro turbines whose surfaces are exposed to severe wear and tear caused by both corrosion and erosion. Thanks to this NSERC Strategic Partnership Grant, Prof. Janine Mauzeroll and her lab from McGill's Chemistry Dept. are going to be working on developing and testing various coating materials that can be sprayed onto exposed surfaces to increase their resistance to both erosion and corrosion. Their goal is both to develop more resistant materials and to create predictive corrosion models designed to aid Hydro Quebec (HQ) in their future technology development.
François Barthelat, Dept. of Mechanical Engineering
New laser-engraving strategies for the manufacturing of toughened glass
Three years, worth $379, 681
Glass is used to make everything from car windshields to instrument gauges because of its hardness, durability, chemical stability and outstanding optical properties. However, its use is restricted by its main drawback: brittleness. The NSERC Strategic Partnership Grant will allow Prof. Barthelat and his research team from the Dept. of Mechanical Engineering to continue exploring how to strengthen glass by using a 3D laser to actually engrave cracks in glass in configurations designed to make it difficult for the cracks to continue spreading. The team will be working with three glass manufacturing companies from different industrial sectors to see how these techniques can be applied to strengthen varying thicknesses and curvatures of glass.