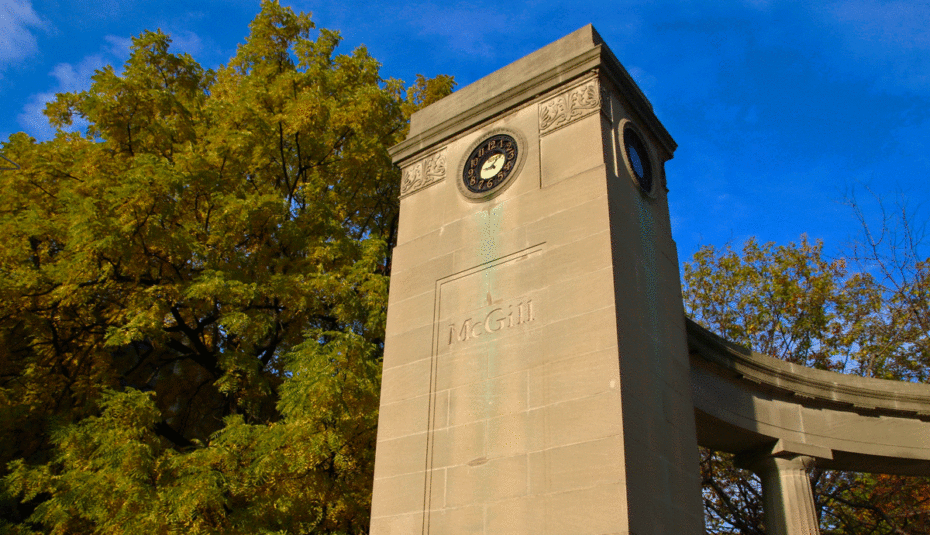 On May 3, the Natural Sciences and Engineering Research Council (NSERC) announced the recent recipients of the NSERC Strategic Partnership Grants program. Six McGill-led projects in the Faculty of Engineering and one in the Faculty of Medicine are receiving more than $3.7 million to conduct research in collaboration with a supporting organization.
"We are very grateful for the continued support shown by NSERC for partnered-research, which creates strong collaborations with industries and government agencies, and propels important technological advances to market," said Martha Crago, Vice-Principal, Research and Innovation. "I applaud the six McGill recipients whose innovative projects will benefit Canada's economic, social and environmental future."
Dominic Frigon, in the Department of Civil Engineering, was awarded two Strategic Partnership Grants in this round, one of which will tackle a leading global public health problem: rising drug resistance caused by use of antimicrobials in humans and other animals, and the spread of resistant strains between the two. Frigon will explore the role of wastewater treatment residual biosolids used as fertilizers, which create a direct pathway for the transmission of antimicrobial resistant genes (ARGs). By surveying ARGs in manures and wastewaters from five Canadian regions, Frigon's research may support industry efforts to reduce the negative impact of ARGs on human health, agriculture, the environment, and global trade.
George Demopoulos, Department of Materials Engineering, received a three-year $580,500 grant to advance research on the next generation Li-ion batteries (LIB), the "invisible" technology that powers mobile electronics, and drives the commercialization of electric vehicles Demopoulos will tackle industry-wide challenges hampering scalable manufacturing of safer and longer-lasting compact LIBs at a competitive cost. To achieve these goals, Demopoulos and his research group will work in collaboration with Hydro-Quebec, a world leader in LIB R&D.
Maryam Tabrizian, a professor in the Department of Biomedical Engineering and the Faculty of Dentistry, will use the $469,900 grant awarded to address inadequacies in the current detection methods for the bacterium Legionella pneumophila (Lp), which when present in waterways can cause major outbreaks of Legionnaires' disease, such as the one experienced in Quebec City in 2012. In collaboration with Magnus Chemical Ltd, Tabrizian has proposed to develop a novel detection method based on the recognition of Lp by aptamers, short DNA sequences that fold into the structures binding specifically to a target. This detection strategy could greatly improve response-times to initiate treatment of water systems, in turn minimizing the risk of Legionnaires' disease outbreaks in Canada and around the world.
The McGill researchers and projects chosen by NSERC for a Strategic Partnership Grant include: