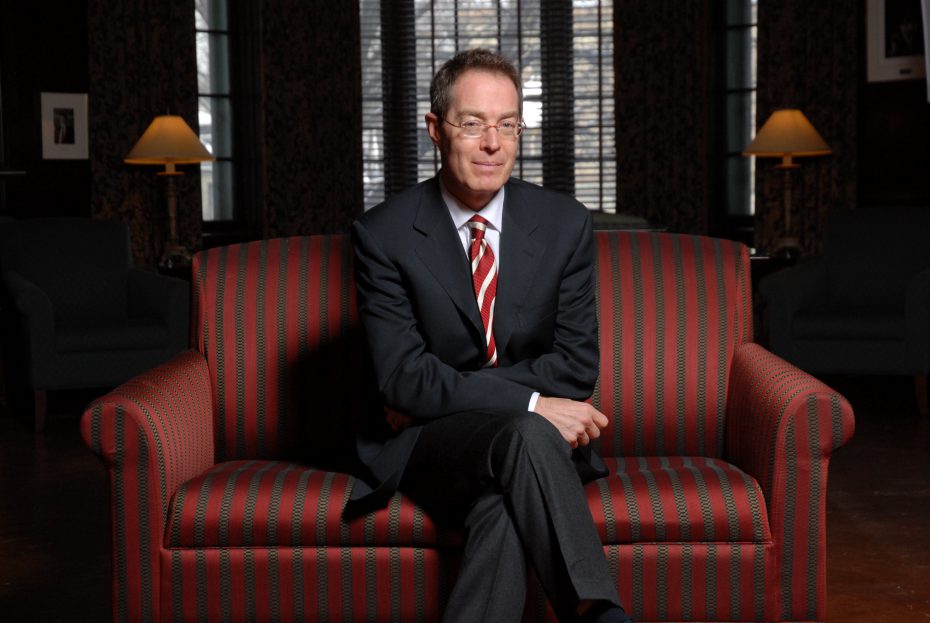 On June 10, Prime Minister Justin Trudeau (BA'94) nominated Quebec judge Nicholas Kasirer (BCL'85, LLB'85) to fill a pending vacancy on the Supreme Court of Canada. A McGill law professor for 20 years and Dean of the Faculty from 2003 to 2009, Kasirer will replace Justice Clément Gascon (BCL'81) upon his retirement from bench in September.
"I am happy to announce the nomination of Justice Kasirer to the Supreme Court of Canada. Canada's Supreme Court is respected around the world for its strength, independence, and judicial excellence," the prime minister said in a statement. "With his outstanding legal and academic experience, gained over a distinguished thirty-year career, I know Justice Kasirer will be an asset to our country's highest court."
A Montreal native and graduate of the Faculty of Law, Kasirer is a specialist in Quebec private law, comparative law, family property law, legal theory and the administration of civil justice. Kasirer was the Director of what is now the Paul-André Crépeau Centre for Private and Comparative Law, where he was an editor of a critical edition of the Civil Code of Quebec, and he held a James McGill Chair from 2002 to 2009.
In 2009, the Stephen Harper's Conservative government appointed Kasirer to serve as a judge on Quebec Court of Appeal, the province's highest court.
Among other honours, Kasirer has received the Queen Elizabeth II Diamond Jubilee Medal, the McGill Alumni Association's David Johnston Award, the John W. Durnford Teaching Excellence Award, the Prix de la Fondation du Barreau du Québec, and the American Society of Comparative Law's Hessel Yntema Award in Comparative Law. He was named a Titular Member of the International Academy of Comparative Law in 2006, was elected as a Fellow of the Royal Society of Canada in 2008, and received a Doctor of Laws, honoris causa, from the Université de Sherbrooke in 2012.
"I am proud to see the seat of Justice Gascon, himself an alumnus, be filled by another one of our distinguished alumni, and a former professor and dean," said Robert Leckey, Dean of the Faculty of Law. "Justice Kasirer will bring to his work in Ottawa a profound expertise in and passion for Quebec civil law, as well as the sensitivity to difference and openness to Canada's multiple legal traditions that have long been characteristic of the McGill Faculty of Law."