By Meaghan Thurston
For the past 20 years, the McGill community has raised funds for Centraide of Greater Montreal, which supports more than 360 community groups across Island of Montreal, Laval, and South Shore. This year, the McGill Centraide Campaign is aiming to raise $475,000 for Centraide by Dec. 4. The Reporter sat down with two volunteers whose efforts are supporting McGill in reaching its goal.
Members of the McGill community can make a donation to the campaign by following the personalized link sent weekly to their McGill email account. To learn more about the campaign and how to donate visit www.mcgill.ca/centraide.
Student for Centraide: James Macfarlane (Year Four Arts Undergraduate, majoring in Geography and Urban Systems)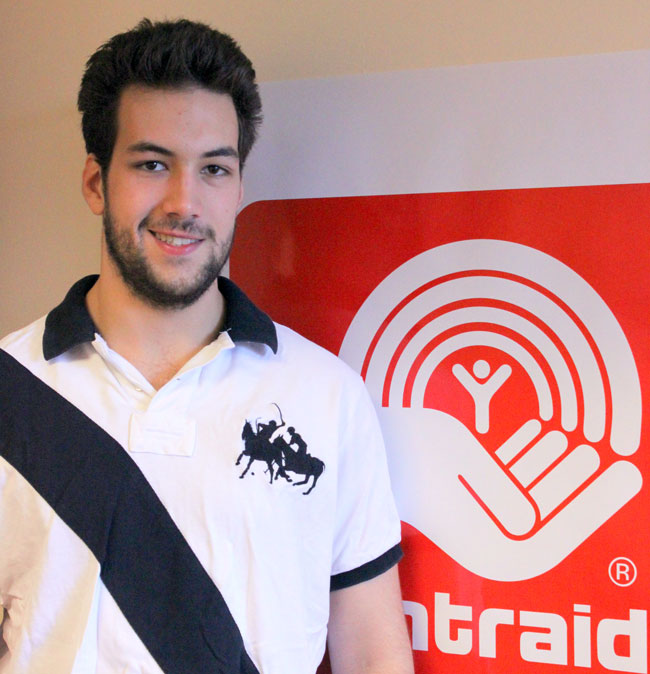 What was your motivation for volunteering for the United Way/Centraide?
I have always believed that this organization supports great causes and my father was already very involved in the United Way campaign at his workplace in Toronto. So, this summer I put my name in to intern with the United Way and was accepted. Having completed this internship, which involved lots of work on student outreach initiatives, I was inspired to start a Centraide club at McGill. I sent some emails around and I was happy to learn that there was already a campaign underway! Of course, I signed up to help.
What have you learned from your experiences working with McGill-Centraide and the United Way in Toronto?
I had very different expectations before I started working for a charity. I thought I would be spending more time going out to organizations and dolling out services and resources. What I know now is that when you are working as a member of the outreach or fundraising arm of an organization, you spend a lot of time on email, on the phone and doing research. However, it is this that supports all the work that is done on the ground in the communities.
What motivates students to get involved in the McGill-Centraide Campaign?
In my experience, students are immediately interested in charity work. What keeps them interested is facts. When I tell my friends I'm working for Centraide, I explain that it is a part of the United Way, and that the United Way is the second largest provider of social services in Canada. I let them know that Centraide devotes only 15 cents per dollar donated to administration.
Do you see yourself continuing to work in the non-profit sector when you graduate?
I absolutely see myself working for charities and I would be very glad to continue working for Centraide or the United Way, depending on in which part of the country I settle.
On Nov. 21, the SSMU will be hosting it's first-ever apartment crawl benefit for McGill-Centraide. Food and beverages will be provided. Tickets are $10.
Quiz Master for Centraide: Professor David Harpp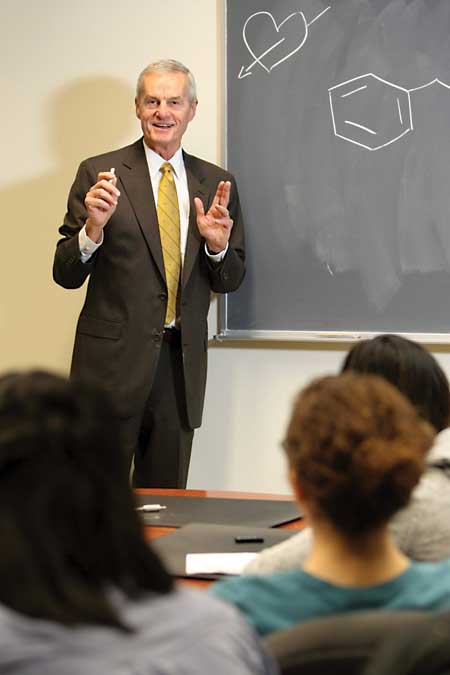 "It was a dark and stormy night…" says David Harpp, a professor in McGill's Department of Chemistry, "and so began a McGill tradition now six years in the running!" Harpp is the tireless leader of the McGill trivia night, a fundraising event for Centraide held at McGill's Faculty Club six times a year.
Prof. Harpp attended a trivia night for the first time while visiting his daughter, a Professor at Colgate University in New York State, and he decided to bring the concept to McGill. The Reporter asked Dr. Harpp why he remains committed to this event and the cause of Centraide. The moral of the story? Fundraising can be a lot of fun!
For those who don't know, what happens at a "trivia night?"
In my capacity as master of ceremonies, I pose 70 questions a night on anything and everything. We have space for the participation of 32 teams of four. The atmosphere at trivia night is always positive – there is a lot of laughter, high-fiving and groaning (when the answers are not to the liking of the teams!). Individuals pay a $5 entry fee.
Why did you decide to donate all the proceeds to Centraide?
I was discussing the concept of organizing a trivia night with Kim Stephenson, a manager of the McGill Bookstore. I believe that she posed the idea. I'm proud to say that we donate 100 per cent of the profits to Centraide. Annually, that works out to around $3,000, thanks to the support and participation of the Faculty Club and the Bookstore, University Advancement, the Office of Science and Society and many others (including undergraduate students and support staff) who donate their services, or items for prizes, free of charge.
Why do you believe in volunteering?
I won't lie – organizing an event like this is a lot of work. I probably spend over 150 hours per year to make it happen. However, I really enjoy getting together with this community. Besides, for the time I would spend in the garden to raise 50 tomatoes, I get a lot more out of organizing this event!
The next McGill Trivia Quiz will take place on Jan. 19 at 6 p.m. Register in advance.