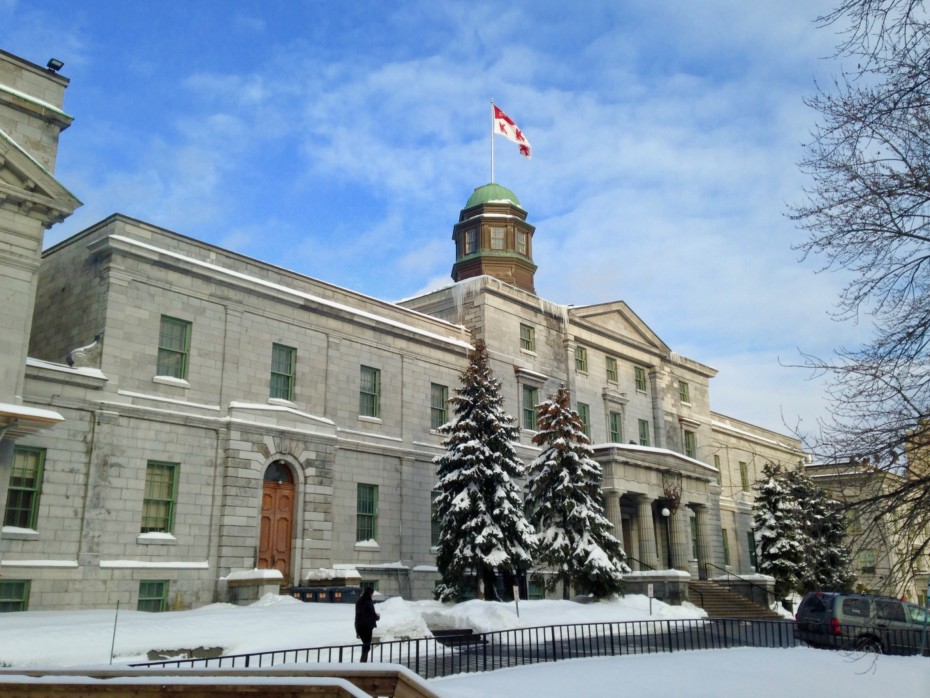 On January 11, McGill emerged as one of the big winners at an annual competition celebrating excellence in higher education advancement.
Up against Ivy League schools and other top colleges in Quebec, Atlantic Canada and the northeastern U.S., McGill received seven medals – four gold, one silver and two bronze – from the Council for the Advancement and Support of Education (CASE) at the District I Excellence Awards.
CASE recognized McGill University Advancement (UA) for best-in-class alumni relations, fundraising and communications initiatives, several of which were the result of a rapid and successful shift to virtual programming in the wake of the COVID-19 pandemic.
Once it became clear that in-person activities were no longer possible, UA had to come up with new ways to engage alumni, donors and volunteers. One of the ensuing initiatives, launched within six days of the first lockdown, was a popula rwebcast series that harnessed McGill expertise – like leading global health and infectious disease experts Tim Evans and Marcel Behr – to share valuable information with the community. Another successful venture was a webinar series hosted by Professor Karl Moore from the Desautels Faculty of Management that reached over 1,200 alumni in cities around the world, helping to ease lockdown isolation.
One of the winning projects that took place before the pandemic was the on-campus launch of McGill's $2 billion fundraising campaign – an unforgettable event in fall 2019 that involved building an interactive "Homecoming Village" on the lower field.
Here is the full list of McGill's 2021 CASE District I Excellence Awards:
Gold
McGill Checks In: Alumni webcasts on COVID-19: In the Communications Pivot category, a series of weekly pandemic-focused webcasts featuring experts from across the University took the top prize.
Welcome Class of 2020 Campaign: A redesigned approach to the graduating class – which included tailored resources, supportive messaging, and ways to celebrate convocation virtually – won in the Alumni Relations Pivot category
One Expert, Unlimited Audiences: A Global, Branded Webinar Series: A budget-friendly webinar series hosted by Professor Karl Moore topped the Alumni Engagement on a Shoestring category
National Philanthropy Day – A Day in the Life Video: An initiative showing the impact of philanthropy on a student's daily life earned first place in the Videos: Fundraising category
Silver
"Made by McGill: the Campaign for Our Third Century" Launch: A spectacular campaign launch event and McGill Expo took silver in the Special Events: Single Day category
Bronze
McGill University Giving Website: In the Websites (Micro-sites) category, a new Made by McGill Campaign/Giving website, which promotes a digital-first fundraising approach, earned bronze.
A multi-purposed communications tool to engage volunteers: A versatile document to keep McGill volunteers informed during the pandemic received accolades in the Volunteer Engagement category