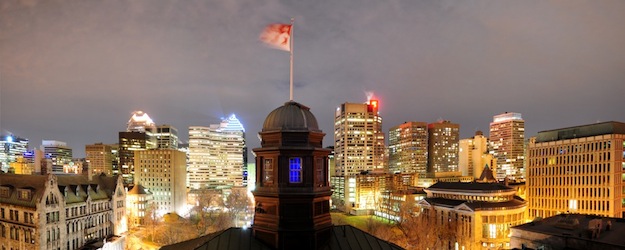 By McGill Reporter Staff
McGill continues to find itself ranked among the best universities in world, following the publication Wednesday of the 2012 Times Higher Education world university rankings.
Like most Canadian universities, McGill slipped a few notches in this round of rankings, moving from 28th place to 34th. Canadian universities dropped on average 5.63 places, prompting Principal and Vice-Chancellor Heather Munroe-Blum to note in an interview with the Globe and Mail that governments have been too reluctant to allot funding to universities based on merit and, as a result resources are spread too thinly.
"The universities that are moving dramatically into the top ranks … are in countries – both developed and developing – with a government saying, we are going to have a group of universities that have a sustained position at the top of the world league," Munroe-Blum told The Globe. "That isn't the Canadian culture, and we could use a lot more of that."
McGill continued to rank 3rd in Canada, behind the University of Toronto (21st from 19th a year ago) and the University of British Columbia (30th from 22nd a year ago). In the QS rankings published last month, McGill, at 18th, was the leading university in Canada.
In this year's THE rankings, only the Université de Montréal (104th to 84th) and the University of Ottawa (185th to 171st) improved their ranking positions, while Queen's dropped out of the Top 200.
"The news is not good for Canada," said Phil Baty, editor of Times Higher Education rankings. "It lost a Top 200 representative and most of its top institutions fell. The University of Toronto's slip from 19th last year to 21st is marginal, but it may come to be seen as symbolic of a deeper malaise.
"This does not look like good value for money when you consider that Canada spends well above the OECD average – 2.5 per cent of gross domestic product – on its tertiary education system.
"The UK, which has 31 top 200 universities, spends just 1.6 per cent.
"It has been recognized that Canada should be attracting much larger numbers of international faculty and students, and sending more home students abroad, to truly embrace globalization in higher education and strengthen its global reach."
Blaty echoed Munroe-Blum, noting: "There is also a concern that collectivism – spreading resources too thinly among too many institutions – may harm those universities at the top of the rankings, as other countries concentrate resources heavily in a select few world-class institutions."
As THE noted in material it issued with the rankings, Asian universities are on the rise. Dirk Van Damme, the head of the Innovation and Measuring Progress Division at the Organisation for Economic Co-operation and Development, noted in a Times Higher publication: "Academic excellence is gradually shifting away from the 20th-century centres. The U.S. and U.K. still dominate the absolute top, but they face a severe loss of total ranking positions in the Top 200 list."
And there's no room for complacency at the top, he suggested, adding that the universities ranked between 40 and 100 are more effective in translating research investment into citations output. "The concern is that those at the absolute top of the rankings have become complacent, and lack efficiency and innovation. They rely on their reputation and unchallenged capacity to raise resources."
American universities dominated the Top 100, with California Institute of Technology again claiming the top spot and Harvard being pushed to 4th after Oxford and Stanford, which share second place. The U.S. has seven institutions in the Top 10 and 76 in the Top 200, but 51 American institutions slid down the table, in stark contrast to significant gains by the top Asian universities.