The McGill Library Council has revised its Open Access statement, reaffirming McGill University Librarians and Archivists' commitment to free and universal access to their research conducted at the University.
The new statement was adopted on April 20, refining the previous declaration approved in 2012. The core values of that statement have not changed, said Robin Desmeules, McGill Cataloguing Librarian and chair of the Standing Committee on Scholarly Communications, which updated the statement passed by the Library Council. But the current version has been fine-tuned to clarify why and how Librarians and Archivists at McGill will publish as openly as possible.
The open-access movement has gained traction worldwide, said Desmeules, and the statement has been revised largely in light of two major changes: constantly evolving copyright legislation, and recent requirements by the Tri-Council, the three major Canadian agencies that grant research funds, stipulating that access to that research be publicly and openly available. Hence the reworded statement, which drew inspiration from two other institutions, the Brock University Library Council and the Simon Fraser University Senate.
Publicly funded – publicly available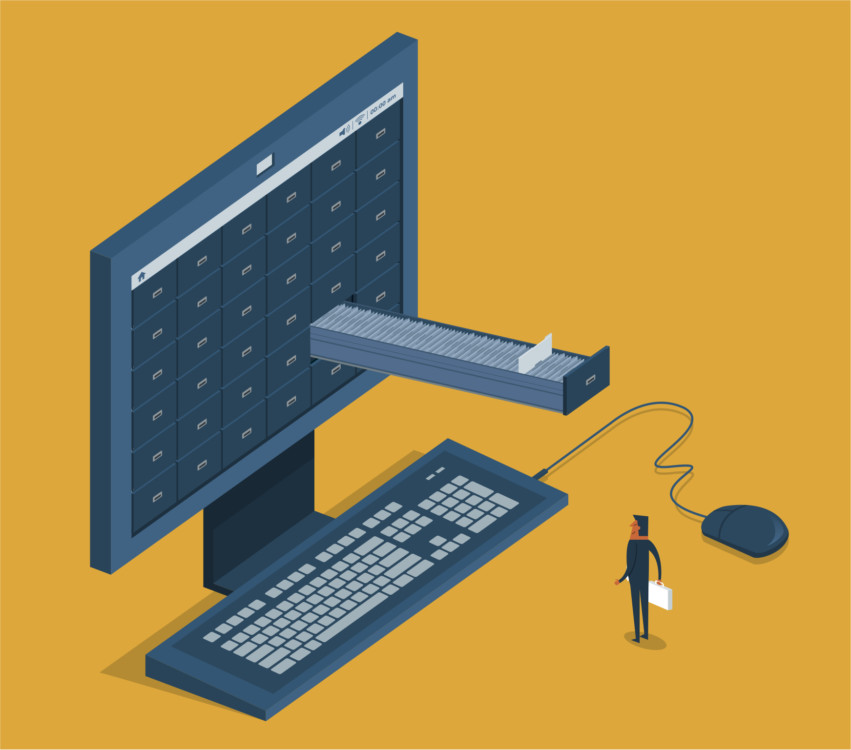 The Tri-Council's three federal agencies that fund the bulk of research in Canada are the Canadian Institutes of Health Research, the Natural Sciences and Engineering Research Council of Canada, and the Social Sciences and Humanities Research Council of Canada.
Michael David Miller, Acting Librarian for Scholarly Communication, added that the province's Fonds de recherche du Québec recently followed suit, mandating that all articles including by graduate students, that are publicly funded be publicly available in the 12-months following publication.
Desmeules said that "after a few years, we decided it was time to take a fresh look at it and update it (in the wake of the changes). It's a commitment, not just because we agree with the idea, but we commit to it to solidify that promise. It's also a way of sharing information."
Not everyone has the deep pockets required to pay journals or institutions for research papers, and granting access openly to anyone around the world is a way of flattening possible inequities.
The McGill statement applies specifically to research conducted by McGill Librarians and Archivists, but the open access movement is much broader – a corollary of public domain.
Liaison Librarian Lucy Kiester noted that "the wonderful thing about Open Access is that it's something that works no matter your discipline."
"I'm a health-sciences librarian and a lot of the work that we do, the research data itself, the datasets can't be open. Its health data and there's a certain level of privacy. But the final product, the actual papers, can be open. So there are layers of nuance, availability and potentiality that are adaptable to genuinely any department across academia."
Variations on Open Access
There are many variations to open access. Desmeules explained that "Authors may publish in an open access journal, they sometimes have the option to pay a fee to a subscription-based  journal to make their article open access, or they may be able to share a copy of their article (an earlier form like an accepted manuscript, preprint, or postprint), on their personal website or in an institutional repository."
Desmeules added "It can be an institutional repository such as eScholarship at McGill which librarians – or anyone in the McGill community – can deposit to."
Kiester added that "anyone can read an article from the McGill repository, as opposed to, say, going to the journal itself and pay for the slick, fancy final version."
Due to COVID-19, many libraries and archives around the world have been physically closed, but library staff have been remotely working to provide access to resources.
But research continues, and so does the need for access to that research, and the updated statement coincides with that need.
Kiester noted in a blog posting that as a result of the pandemic, "many publishers are opening up access to some of their content. However, studies show that this still only represents a small percentage of the world's research."
Read the new Open Access statement
Get more information on McGill University's Open Access Institutional Repository, eScholarship, and depositing your publications
Read the blog post on the statement by Scholarly Communications Committee member Nikki Tummon: 
Get more information on the Tri-Council