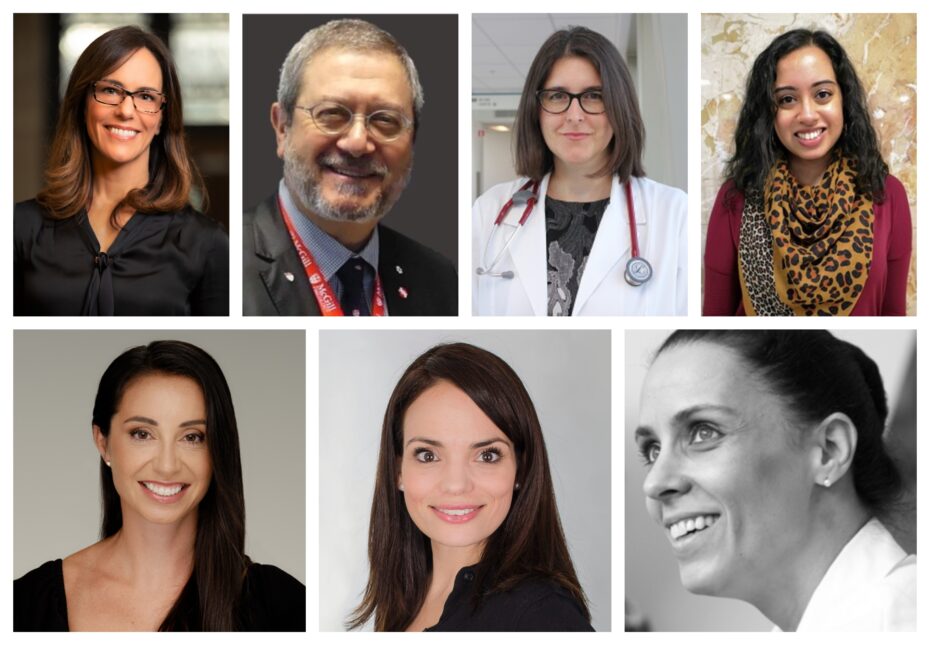 On December 9, the Honourable Jean-Yves Duclos, Minister of Health, announced an investment of $13.7 million in 89 new COVID-19 research projects across the country. This includes seven projects led by McGill researchers, including three based at the Research Institute of the McGill University Health Centre (RI-MUHC).
The projects will explore a range of topics, with the common aim of understanding the impact of the COVID-19 pandemic on children, youth, and families. Some projects are focused on promoting vaccine confidence and encouraging vaccination, particularly among groups with low vaccination rates. Others explore how to reduce the threats to mental and physical health posed by the pandemic. Results from all the projects will help inform governments, communities, and health care providers in their continued efforts to manage the pandemic.
The Government of Canada is providing the funding for the research through the Canadian Institutes of Health Research (CIHR). This new investment builds on the nearly $300 million that CIHR has invested in COVID-19 research since March 2020.
At the announcement, Dr. Christine Chambers, Scientific Director, CIHR Institute of Human Development, Child and Youth Health, said, "No child or family has been untouched by the COVID-19 pandemic. We are so pleased to be supporting diverse research teams from across Canada who will be leading important research aimed at understanding and mitigating the impact of the COVID-19 pandemic on children, youth and families. This research will play a critical role in building a healthier future for our children."
Boosting vaccine confidence in Montreal's Parc-Ex neighbourhood
The CIHR funding will support Department of Epidemiology, Biostatistics and Occupational Health associate professor Ananya Banerjee's study in Montreal's Parc-Extension (Parc-Ex) neighbourhood, which is among one of the most racially diverse and socio-economically disadvantaged areas in Canada. Due to vaccination hesitancy and other factors, residents of Parc-Ex were initially vaccinated at lower rates than other neighbourhoods in Quebec, according to Banerjee, and media reports. Vaccine "interventions," such as WeCanVax that are community-led, culturally relevant, and place-based have been developed in Parc-Ex to successfully increase vaccine confidence and uptake, yet there is little data on the effectiveness of such community-led vaccination strategies. Banerjee's research will be conducted in collaboration with the CIUSSS West Central Montréal and the CLSC Parc Extension and aims to produce qualitative evidence to understand community-led responses. The study will also develop a best practices implementation toolkit with the goal of boosting vaccine confidence among low income and racialized communities in Canada.
Three additional studies will explore the topic of vaccine confidence in other contexts and communities. Dr. Ines Colmegna, Associate Professor in the Department of Medicine, will work with Canadians living with HIV and inflammatory diseases, among the people most vulnerable to serious COVID-19 disease, to understand the reasons for vaccine hesitancy and to enhance vaccine confidence.
Dr. Nadine Kronfli, Assistant Professor, Department of Medicine, will investigate strategies to increase COVID-19 vaccine uptake among hesitant Canadian incarcerated people.
Dr. Alexandra de Pokomandy, Associate Professor, Department of Family Medicine, will seek to identify what can be done in primary care settings to help patients increase trust in COVID-19 vaccine, and work with them to increase that trust.
How has the COVID-19 pandemic impacted childhood cancer diagnosis and care?
The COVID-19 pandemic is causing major disruptions to health care systems and is likely to have negative impacts on cancer care in children and adolescents, says Prof. Eduardo Franco, of the Division of Cancer Epidemiology in the Department of Department of Oncology. His team, including epidemiologists Talía Malagón, PhD, and Prof. Mariam El-Zein, and PhD student Callum Mullen, will investigate the impacts of health care service disruptions on cancer care in children and adolescents. To this end they will also count on expert guidance from University of British Columbia's Dr. Ronald Barr and Dr. Don Sheppard, of McGill's Faculty of Medicine and Health Sciences and the RI-MUHC, on pediatric oncology and infectious diseases, respectively.
Although rare, many childhood cancers are diagnosed incidentally through routine health checks for symptoms not initially thought to be cancer related. Cancer constitutes a leading cause of mortality in these age groups and poses a significant psychosocial burden on both patients and their families. The analysis of data from large administrative databases is one of the best ways to assess the impact of the pandemic on child and adolescent cancer patients. Franco anticipates that the study's results will provide direct evidence of whether public health directives to protect cancer services are successful in preventing negative outcomes in children and adolescents.
Outdoor learning, work-life balance – hot topics in the pandemic
Outdoor learning is one strategy some educators and parents have adopted in response to pandemic health measures. A project led by Marie-Claude Geoffroy, Assistant Professor, Department of Educational and Counselling Psychology, will test the effectiveness of outdoor education as a strategy for improving children's mental health.
A study led by Professor Amélie Quesnel-Vallée, Canada Research Chair in Policies and Health Inequalities of the Department of Sociology, will explore work-family conflict (WFC), that is, how work interferes with family life, and how family life can interfere with responsibilities at work. Of parents of children aged 0-5 years in Quebec, 55 per cent experienced moderate to high work-family conflict prior to the COVID-19 pandemic, according to Quesnel-Vallée. WFC has only become more pressing issue in the context of the pandemic.
List of funded projects at McGill and the RI-MUHC: