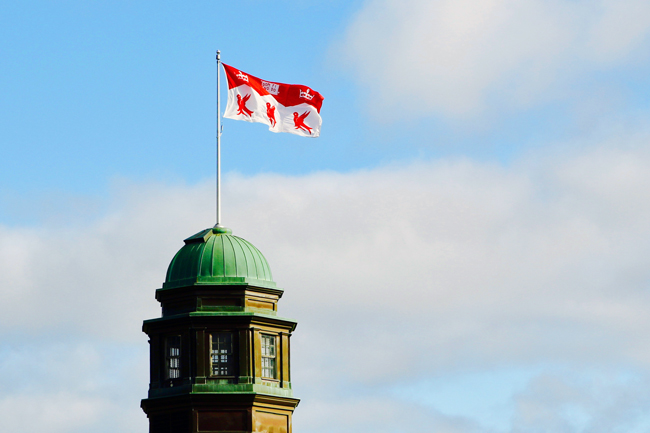 McGill has bestowed internal recognition awards on three cohorts of McGill professors. Nine senior scholars received James McGill Professor (JMP) awards. Eighteen tenure-track assistant or associate professors received William Dawson Scholar (WDS) awards, seven of whom were renewed for a second five-year term. Sixteen scholars became Distinguished James McGill Professors (DJMP) – McGill's highest honour – awarded to late-career scholars whose work exemplifies excellence and international leadership.
"McGill's Distinguished Professorships acknowledge our researchers who exemplify the highest standards of academic excellence," said Christopher Manfredi, Provost and Vice-Principal (Academic). "I am honoured to congratulate the 43 recipients of the WDS, JMP and DJMP awards. Their invaluable contributions to the advancement of knowledge and the enrichment of our community are truly commendable and deserving of this recognition."
Both the JMP and WDS awards come with an annual salary supplement and an annual research allowance not exceeding $25,000. The Distinguished James McGill Professor award provides for a $10,000 academic stipend or a $15,000 research grant allowance. To be considered for a DJMP, recipients must have held a James McGill Professorship for two seven-year terms while maintaining an outstanding research record, or have held a Canada Research Chairs (Tier 1) for two seven-year terms. DJMP awardees hold the distinction until retirement, and those granted Emeritus status retain the title.
Improving health and healthcare 
Among the recipients of the Distinguished James McGill Professor awards, there is notable representation from researchers within McGill's Faculty of Medicine and Health Sciences. Eduardo Franco's expertise in HPV-related cancers and prevention strategies has played a pivotal role in shaping public health policies and positively impacted the lives of many individuals affected by cancer.
In addition to leading vital research on improving outcomes for people with disabling health conditions, Nancy Mayo is an inspiring entrepreneur, whose company PhysioBiometrics develops accessible innovations for patients with movement and posture vulnerabilities.
Nahum Sonenberg's ground-breaking contributions in the study of protein synthesis and cellular signaling pathways has been instrumental in advancing our understanding of molecular biology and its implications in various fields, including in the study of cancer, diabetes, autism, and fragile X syndrome, among other diseases. The development of mRNA vaccines for COVID-19 was reliant, in part, on the fundamental science conducted by Sonenberg in these areas.
From philosophy to invasive species
The James McGill Professor awardees in 2023 include Philosophy Professor Alia Al-Saji, whose work brings together and critically engages 20th-century phenomenology and French philosophy, as well as critical race, decolonial, and feminist philosophies.
René Provost teaches and conducts research in public international law, international human rights law, legal theory, and legal anthropology and was the founding director of McGill's Centre for Human Rights and Legal Pluralism.
Together with his lab students, Anthony Ricciardi examines why some of the earth's species are better invaders than others, why some cause greater impacts, and why some ecosystems are more vulnerable to invasion.
Neuroimaging and musicology 
Among the newly appointed William Dawson Scholar awardees is Udunna Anazodo, an Assistant Professor in the Department of Neurology and Neurosurgery and a member of the Neuroimaging and Neuroinformatics research group at The Neuro. She directs the Africa Neuroimaging Archive (AfNiA), a project seeking to bring together key opinion leaders in imaging data science and experts in African health care delivery to enable the formulation of policy and regulatory frameworks for discovery and implementation of AI imaging innovations in Africa.
Dorian Bandy is a musicologist and performer specializing in the 17th, 18th, and early 19th centuries. This year, Brandy will conduct and co-produce the North American debut of a long-lost opera by renowned composer Joseph Haydn together with faculty of the University of Toronto – which will include cast and crew from both universities.
The 2023 JMP, WDS and DJMP cohort:
Distinguished James McGill Professors – 16 honourees:
James McGill Professors – 9 honourees:
William Dawson Scholars – 18 honourees:
A current listing of all DJMP, JMP and WDS awardees: