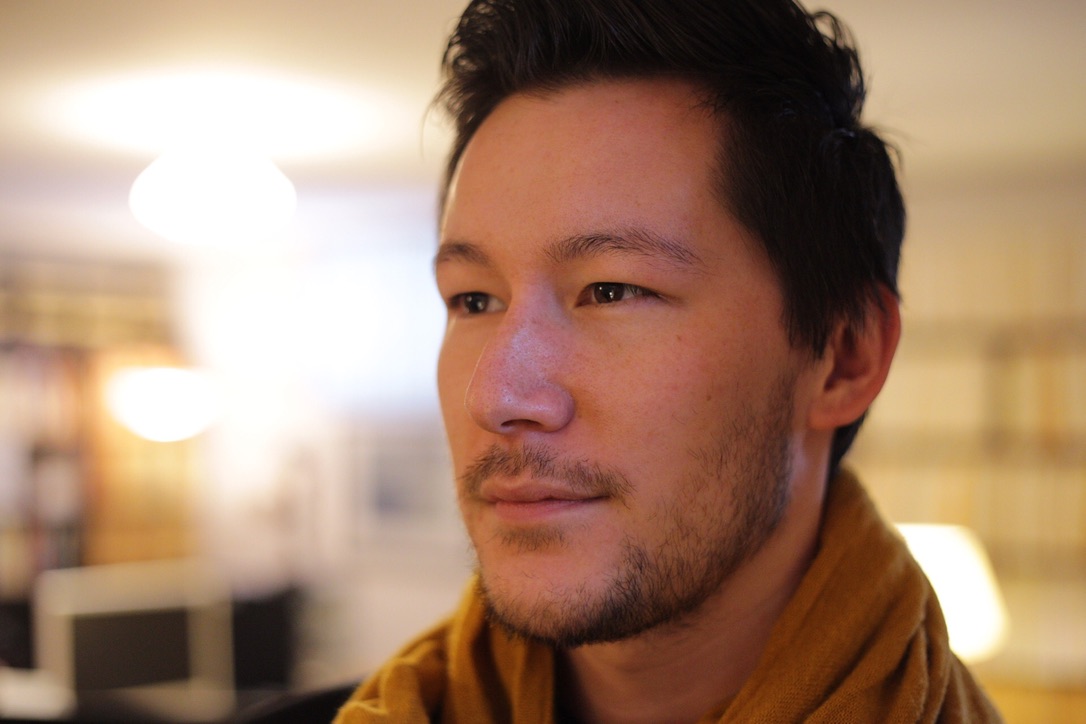 May 17 is International Day Against Homophobia, Biphobia and Transphobia. The day was created was created in 2004 to draw the attention to the violence and discrimination experienced by lesbian, gay, bisexual, transgender, intersex people and all other people with diverse sexual orientations, gender identities or expressions, and sex characteristics.
It also offers people an opportunity to reflect upon the importance of building more inclusive communities, including here at McGill.
"Having a more diverse and inclusive campus community means there is the potential for all to thrive at McGill," says Andrea Clegg, Equity Education Advisor, Gender Equity and 2SLGBTQ+ Education. "Having more diverse experiences actively represented on our campuses enhances and enriches the University's core activities of research, teaching, and service to the broader society."
"We need to continue to work towards building a campus environment where all students, staff, and faculty – including members of 2SLGBTQ+ communities – can reach their full potential. I don't think work in this area will ever be finished, and we also need to remain vigilant in ensuring that progress on 2SLGBTQ+ issues made thus far remains in place," says Clegg.
Series of Q&As
To mark the International Day Against Homophobia, Biphobia and Transphobia, the Reporter has prepared a series of Q&As with staff and faculty members of McGill's 2SLGBTQ+ community. We asked them about everything from their personal experiences as students – and later staff and faculty – who identify as 2SLGBTQ+, to the efforts McGill is making to support 2SLGBTQ+ people, to how instructors can make their classrooms more inclusive.
"Building an inclusive campus community means marking internationally recognized days of significance that honour the experiences of diverse social groups that have faced adversity in higher education contexts. These commemorative efforts must centre the voices and experiences of McGillians who are members of those communities," says Angela Campbell, Associate Provost (Equity and Academic Policies).
"For that reason, I am so pleased that colleagues who are members of our 2SLGBTQ+ community at McGill have agreed to share their perspectives as we mark the International Day against Homophobia, Transphobia, and Biphobia 2022. Their insights show that, while McGill is making strides in relation in relation to advancing EDI, we still have much important work left to do."
Michael David Miller
Michael David Miller is an Associate Librarian and the Liaison Librarian for French Literature, Economics and Gender, Sexuality and Feminist Studies at the McGill Library. He has contributed to many Queer equity issues at the McGill Library and university levels in both his work and service commitments. He has contributed to the Queer Subcommittee, the Launch of the Rainbow: McGill University's Lavender Celebration event, held Queer Wikipedia edit-a-thons, and organized other Queer exhibits and activities in the Humanities and Social Sciences Library. Michael David also has several presentations and publications on the visibility of the Québécois Queer community in the francophone Wikipedia.
What are some of the ways in which the McGill community is promoting EDI, especially in relation to 2SLGBTQ+ inclusion?
A lot of how I view EDI at McGill is through the lens of the Library because that's the unit I work in. I'm also the Liaison Librarian for LGBTQ+ studies.
For me, EDI at McGill is shared at many different levels. I think every unit has something that they can do to contribute to EDI globally and Queer EDI.
Our main driving force in making the University more inclusive, needs to be the student body. Universities and institutions tend to be quite reactionary and students help us see things that might be problematic with, for example, our approach to Queer EDI.
The reason why students can choose their preferred name now is because they put pressure on the administration. And because students were asking for preferred names, it eventually came over to staff to be able to choose a preferred name.
I've done a few things in the Library setting to contribute to Queer EDI initiatives. I think it is important for the library and other spaces across campus to showcase Queer history and Queer culture.
In 2018, I co-curated an exhibit on the 50th anniversary of the omnibus Bill C-150. Bill c-150 was an important pieces of legislation that decriminalized sexual relationships between men in Canada. For the longest time this was illegal and you could go to prison for it.
Highlighting these types of events is important because the first step in addressing equity is talking about the past. As a university, our goal is to educate.
When I was a member of the Equity Subcommittee on Queer People, we were inspired by the EDI initiatives to indigenize the campus and to be more inclusive to Indigenous students – in particular, the Indigenous Scarf Convocation Ceremony. I led the group that organized the first Launch of the Rainbow, McGill's Lavender Celebration, in which we celebrate the University's graduating 2SLGBTQ+ students.
At the Library, we're all about creating resources, promoting those resources and purchasing resources that support the teaching, learning and research missions of the University. We've made a big point of purchasing Queer resources, books, databases, and archives.
It is one of the ways we contribute to Queer equity, because if people want to research this subject area, they need the materials to be able to research.
What still needs to be done?
I know some groups on campus are still working on making sure that intake forms and different units are more inclusive. If we're asking for someone to declare their gender, there should also be other options so they don't have to pick man or woman in this binary.
There are other groups that are asking if this information is necessary for all the different types of forms that we have on campus. Are we just collecting data because it's what we've always done? But do we actually need that data?
All in all, we're moving in a direction that I'm happy with. The fact that we recognize Queer History Month, the fact we have certain spaces where we can meet and talk about Queer issues – these are important things. We have the Equity Subcommittee on Queer People. Students have Queer McGill. Grad students have the Queer Grad Club.
These groups are there to bring forth policy issues or address problems, and I think they're doing that well.
I think the next area we have to work on are those people who are resistant to using people's proper pronouns. I don't quite understand the mindset of not wanting to use the pronouns. If you tell me you want me to use 'they' as a pronoun, it doesn't change anything in the interaction I have with you.
Thinking back to when you were a student, how much progress – if any – has there been in making classrooms more inclusive to 2SLGBTQ+ students?
Classrooms and campuses in general are much more inclusive. Campuses have always been one of the most progressive areas in society. I feel like Queer was OK on campuses before it was OK in the rest of society.
Queer McGill used to be called Gay McGill and they used to hold dances on campus back in the 1970s and 80s. The police couldn't raid any of these dances because it was on University property and they were a University authorized events.
Despite the profs who don't respect pronouns, I think most of the faculty members will use a student's chosen pronoun.
I also believe there's more of an interest in researching and teaching Queer topics outside of just gender, sexuality, and feminist studies. We see it like other disciplines, like in history. I can imagine faculty members in Management are talking about things like Queer leadership or feminist leadership.
Do we need to make space to discuss sexual or gender identity in the workplace and/or in the classroom? Why is this important?
These are discussions that we need to have constantly.
I find Queer equity and questions related to women in the workplace closely linked. Sexism, homophobia, transphobia – they are not the same thing, but for me they are deeply intertwined.
Having the Equity Subcommittee on Queer People or student spaces like Queer McGill and the Queer Grad Club to talk about issues is important. For employees, we need spaces to talk about issues like pay equity, workloads, and microaggressions in the workplace.
Sometimes you're working in an environment where you have very open-minded colleagues. But they might do things that could be perceived as microaggressions. Having people you can talk to can help you find ways to address the issue without causing internal conflict.
I think it comes back to having spaces that, when somebody goes into them, they can be themselves. They don't have to be, worried or cautious or on the defensive.