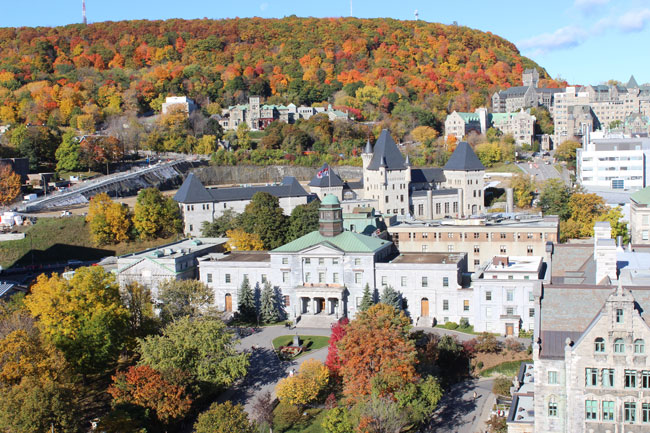 For the 19th consecutive year, McGill has been rated Canada's best Medical Doctoral university by Maclean's Magazine. The successful streak began in 2005, under Principal Heather Munroe-Blum, through Suzanne Fortier's mandate as Principal, and now continues into Deep Saini's first year leading the University.
"McGill's top placement in the Maclean's University Rankings, sustained over the past 19 years, continues to be a significant source of pride for our community," said Principal Saini.
"While we are pleased with McGill's performance in this year's ranking, this news also presents us with an opportunity to reaffirm our commitment to excellence in teaching and research, with a renewed focus on continuously improving the academic experience that we provide to our students."
Maclean's ranks institutions in five areas (Students, Faculty, Resources, Students Support, and Reputation) based on 12 performance indicators. This year, McGill rated in the top three in eight areas and is the only university in its category to finish in the top 10 in each area.
The Medical Doctoral category includes 15 Canadian universities that offer a wide range of PhD programs and research. All universities in this category have medical schools.
Commitment to students
Once again, McGill's commitment to its students is reflected in Maclean's rankings. Not surprisingly, two of the three areas in which the University topped the nation are student related.
For the 14th consecutive year, McGill is first in Scholarships and Bursaries – a testament to the University's duty to provide accessible education to exceptional students, regardless of their financial means. This indicator evaluates the percentage of a university's total operating expenditures spent on student services, as well as scholarships and bursaries.
This investment in students is paying significant dividends. For the seventh year in a row, the University is the top-ranked institution for Student Awards. This indicator measures the success of students at winning national academic awards over the previous five years, including such prestigious awards as Rhodes Scholarships, and scholarships from professional associations and the three federal granting agencies.
A key component in this student success is academic resources. McGill ranks first overall in Library Acquisitions for a ninth straight year. This indicator measures the proportion of the library budget allocated to updating the university's collection, including electronic access.
Continual improvement
Maclean's also issued its ninth annual program rankings, evaluating five popular programs in the sciences and social sciences based on their reputations for quality and research strength. Improving over last year, McGill ranked in the top four in each program – Business (third), Engineering (fourth), Computer Science (fourth), Nursing (fourth), and Education (fourth).
Consult Maclean's Magazine's 2024 rankings.