Cindy Blackstock, a professor at the School of Social Work, has been named one of the nation's 50 most influential people according to Maclean's Magazine. The annual Power List is comprised of those Canadians "who are breaking ground, leading the debate and shaping how we think and live."
Calling Blackstock "a relentless champion for Indigenous children's rights," Maclean's ranked her 27th on the most-influential list, ahead of such notables as Green Party leader Annamie Paul (#31), New Democrat Party leader Jagmeet Singh (#37) and Masai Ujiri (#42), President of the Toronto Raptors and one of the architects of the Raptors' 2019 NBA championship team.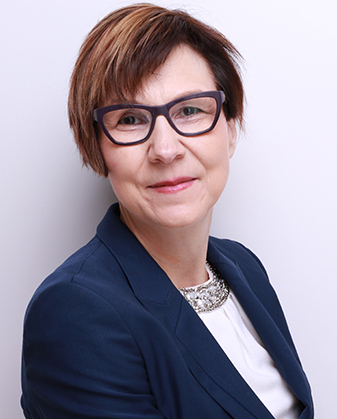 "Blackstock, a member of the Gitksan First Nation and doctor of social work, has championed the rights of Indigenous kids for decades," says the Maclean's citation. "She serves as executive director of the First Nations Child and Family Caring Society, whose litigation against Canada has secured hundreds of thousands of services for First Nations youth. Its landmark victory at the Canadian Human Rights Tribunal in 2016 ordered the federal government to immediately end discriminatory practices, recognize some 165,000 First Nation children's right to access federal support on par with their non-Indigenous peers and compensate children shortchanged by a two-tier system."
Blackstock has over 30 years of experience working in child welfare and Indigenous children's rights and has published more than 75 articles on topics relating to reconciliation, Indigenous theory, First Nations child welfare and human rights.
Her research interests include Indigenous theory and the identification and remediation of structural inequalities affecting First Nations children, youth and families.
"If we can raise a generation of non-Indigenous kids who don't normalize discrimination, and have the tools to peacefully and respectfully advocate for the end of this kind of apartheid system, then we'll be in a position where First Nations children never have to recover from their childhoods again," Blackstock says in the Maclean's article. "And non-Indigenous children never have to say they're sorry."