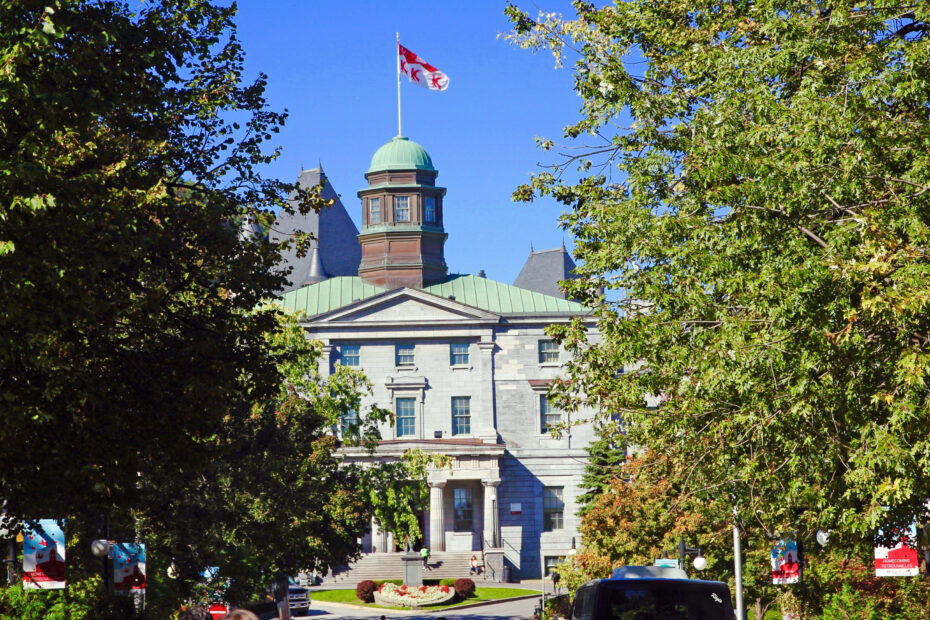 For the second year in a row, McGill has made a significant move up the list of Academic Ranking of World Universities (ARWU). The recently-released rankings by ShanghaiRanking Consultancy saw McGill jump to 67th in the world, up 11 spots from last year. The previous year, the University improved from 90th to 78th.
Established in 2003, the ARWU ranks some 1,800 universities worldwide. It is considered one of the pre-eminent global rankings of universities based on research metrics.
To compile the list, universities are ranked by several academic or research performance indicators, including alumni and staff winning Nobel Prizes and Fields Medals; highly cited researchers; papers published in Nature and Science; papers indexed in major citation indices; and the per capita academic performance of an institution.
McGill fared particularly well in the Nobel Prize/Field Prize component, ranking first among Canadian institutions.
10 McGill subjects make global Top 50
ShanghaiRanking also released its Global Ranking of Academic Subjects (GRAS). GRAS ranks over 4,000 institutions in 54 subjects across Natural Sciences, Engineering, Life Sciences, Medical Sciences, and Social Sciences.
Ten academic programs at McGill were ranked among the top 50 in the world. These include:
Public Health (21st globally)
Library & Information Science (33)
Mining & Mineral Science (34)
Medical Technology (36)
Human Biological Science (37)
Pharmacy & Pharmaceutical Sciences (37)
Aerospace Engineering (40)
Geography (43)
Education (48)
Sociology (50)
GRAS uses a range of objective academic indicators and third-party data to measure the performance of world universities in relevant subjects, including research output, research influence, international collaboration, research quality, and international academic awards.
It has been a good summer for McGill in terms of global rankings. In June, McGill tied for 27th in the eighteenth edition of the QS World University Rankings.
You can view the full ARWU rankings online.