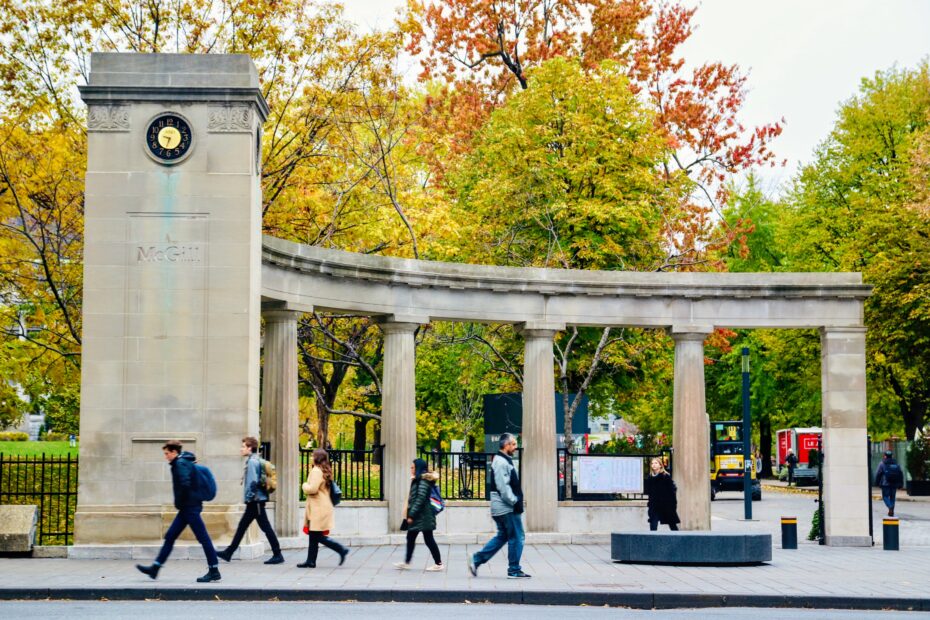 With the world still reeling from the disruption caused by the ongoing pandemic for over a year now, normalcy is a hard trick to pull off these days. Excellence is even harder.
That's what makes McGill's performance in the 2021 edition of the QS World University Rankings by Subject so impressive. Released earlier today, the rankings place 32 McGill subjects in the top 50 worldwide, including three in the global top 10.
The remaining 11 of 43 McGill subjects on the list were all ranked in the global top 100 – a noteworthy achievement considering the rankings are based on detailed comparative analysis of nearly 14,000 individual university programs from 1,440 universities around the world.
The rankings, by global higher education analysts QS Quacquarelli Symonds, evaluates 51 of the most popular subjects with students around the world, making it one of the most comprehensive rankings of its kind.
Consistent top performer
For the sixth straight year Engineering – Mineral & Mining led the way for McGill, ranking fourth best in the world, up from sixth last year. A consistent performer, Mineral & Mining has made the top 10 for five consecutive years.
Once again, Library & Information Management was also highly regarded, maintaining its spot at 10th from last year.
Joining the Top 10 was Anatomy & Physiology, which jumped from 18th in 2020 to 10th this year.
Other solid performers for McGill included Linguistics (14th); Geography (24th); Medicine (25th); Law (25th); Pharmacy & Pharmacology (25th); Education (26th); English Language & Literature (27th); Earth & Marine Sciences (28th); Environmental Sciences (28th); Psychology (29th); Geology (30th).
Breaking down the rankings
Each of the subject rankings is compiled using four sources. The first two of these are QS's global surveys of academics and employers, which are used to assess institutions' international reputation in each subject. The second two indicators assess research impact, based on research citations per paper and h-index (which measures productivity and citation impact of the publications of a scientist or scholar) in the relevant subject.
In Academic Reputation, McGill's best performance was in Anatomy & Physiology, which scored 93.2 out of 100.
In Employer Reputation, the University's top score came in Engineering – Mineral & Mining, earning a mark of 88.8.
In Citations per Paper, Education garnered the highest score with 94.3.
Education was also McGill's top performer in H-Index, receiving a mark of 91.
The QS rankings also rate universities in five broad disciplinary areas; Arts & Humanities; Engineering & Technology; Life Sciences & Medicine; Natural Sciences; and Social Sciences & Management. McGill ranks in the global top 50 in all five areas, with Life Sciences & Medicine leading the way at 31st in the world.
Encouraging trend across Canada
McGill's strong showing is part of an encouraging trend in the Canadian higher education sector that, according to this year's Rankings by Subject, is at its strongest point in four years. The 2021 instalment of QS's global university performance comparison shows that the number of Canadian programs achieving top-10, top-20, and top-50 ranks has increased year-on-year, to their highest point in the 2018-2021 period.
"With six per cent of all programs attaining a Top-50 position across our tables, only Australia (8 per cent), the United Kingdom (15 per cent), and the United States (33 per cent) possess a higher share of world-class departments," said Jack Moran, QS spokesperson. "While we observe particularly strong representation for Canadian institutions in subjects like Mining Engineering and Library & Information Management, there is no subject in which Canadian higher education is not offering outstanding provision."
Consult the QS World University Rankings by Subject