Yesterday, Thursday, Oct. 3, during the closed session of its first meeting of 2019-2020, McGill's Board of Governors approved the reappointment of Prof. Christopher Manfredi as Provost and Vice-Principal (Academic) (PVPA). His second five-year term will begin on July 1, 2020, and end June 30, 2025.
The decision came on the recommendation of Principal Suzanne Fortier, on the advice of the Advisory Committee for the Possible Reappointment of the PVPA.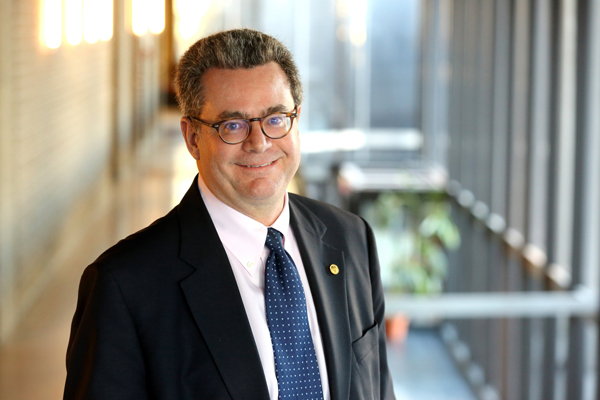 Manfredi joined McGill's Department of Political Science as a professor in 1988. Prior to beginning his first mandate as Provost on July 1, 2015, he served as the Dean of the Faculty of Arts (2006-2015) and the Chair of the Department of Political Science (2000-2006, with one year for sabbatical).
In a message to the community announcing the decision, Principal Fortier explained that the Advisory Committee "received input from the University community and reviewed Prof. Manfredi's performance to date across a wide range of institutional responsibilities falling within the PVPA's portfolio." She added that the review process "indicated Prof. Manfredi's strong performance across a range of important organizational leadership issues [and] provided an opportunity to inform the development of priorities and objectives for [his] second term."
As the University's chief academic officer and chief budget officer, the Provost oversees the strategies, planning, development, implementation and assessment of all academic programs and the development of the overall budget to align with McGill's academic priorities. The Provost reports to the Principal.