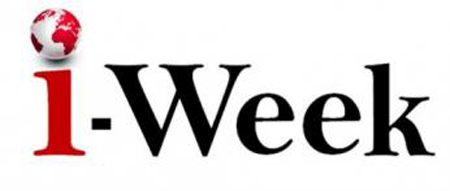 By Tom DiNardo
A week of tea tasting, fashion shows, and guest speakers came to a close on Saturday night. i-Week: McGill Without Borders, hosted by International Student Services (ISS), featured events to celebrate McGill's multicultural community with the hopes of bringing the foreign and domestic body together.
On the night of Feb. 22,  i-Week reached its crescendo as foreign students from around the world came together for Passport to Party, a ball hosted by MISN. The night was marked by an amazing array of acts: a four-part fashion show highlighting fashion from around the world, belly dancing, traditional Ukranian dancing, an A Cappella performance by the Chromatones and a Lion Dance.
"It's a lot of fun!" shouted Pauline Martinot, a medical student from France, over the music blaring from a DJ booth at the front of the room. "It's always nice to meet international students."
"Tonight was beyond what I could've imagined in terms of success," said ISS international student advisor and organizer of i-Week Caroline Guay. "I'm just blown away by their abilities."
The success of Passport to Party echoed the success of i-Week as a whole. "I feel that it went very well," said Guay. It was a learning opportunity for her, as this was the first year ISS had attempted the event but she was proud of the effort put forth by the student groups involved. "In terms of how students stepped up to the plate and delivered, that was one consistent throughout the whole week."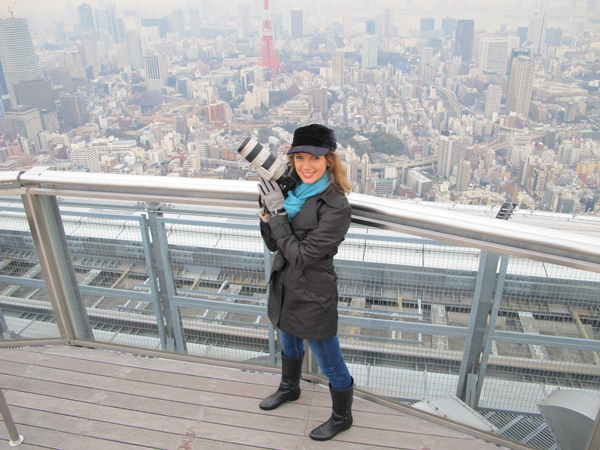 Admittedly, i-Week started off with a minor hitch; Heidi Hollinger's keynote speech to open the festivities began half an hour late because of technical difficulties. But once she stepped in front of the small crowd in the Strathcona Building, it was worth the wait.
Hollinger spoke of her amazing experiences integrating into Russian culture, where she moved after graduating from McGill in 1990 and worked as a photojournalist. As she showed slides of her posing with current Russian president Vladimir Putin or the bodyguards assigned to protect her on a trip to Chechnya, she regaled the crowd with surprisingly quirky stories of experiences photographing Russian diplomats in the post-Cold War country.
Those hoping to follow in Hollinger's footsteps in an international career attended "Let's Get Down to Business," a networking event featuring speakers from the global business community that had graduated in disciplines other than their current field. Hosted by the International Management Association (IMA), the event celebrated global business in the hopes of inspiring students to open their minds to career opportunities that they hadn't considered.
"Nowadays you need to have an interdisciplinary background…you need to have a global worldview," said IMA president Shazia Shariff.
Students packed into the glass room of Bronfman to eat food and pick the brains of speakers who had taken unconventional routes to their current careers.
"The second speaker that we talked to was really interested in what we did and asked us questions about what we wanted to do in the future and helped us say, yea, we can do this with that so it was definitely helpful," said Ines Blondet, a U2 Management Student from France.
One of the most successful events to bring the foreign and domestic student bodies together was "Discover Tibet," hosted by Students for a Free Tibet. The event raised awareness about current issues in the country while celebrating Tibetan culture with food and a dance by Tenzing Dolma Musu to represent the three provinces of the Tibet. There was even an Indian dance in honor of the aid that India has provided the small country.
"I thought the event was really nice; there was a lot of culture sharing," said U0 Management Student Yan Fang. "I felt really connected to the culture and it was the first time I had ever seen Indian dancing."
i-Week's success goes beyond the number of students attended or the number of events hosted for Guay, although those numbers are nothing to scoff at for a first-time event. It's the response from the student community – how meaningful it was to them – that proves to her i-Week accomplished the goals it set out in the first place.