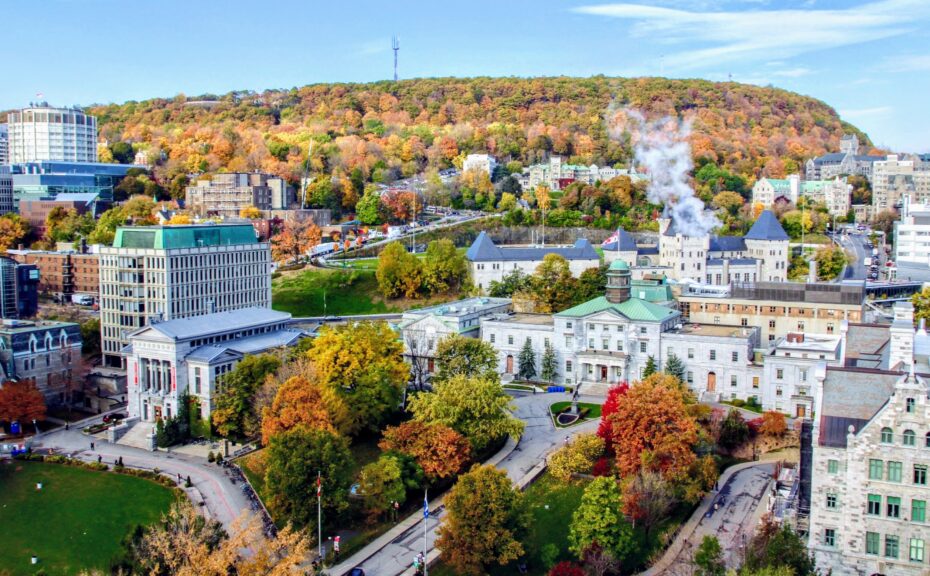 It is a story two centuries in the making. On March 31, McGill University will turn 200, making it one of the oldest and most venerated universities in Canada.
Over that period, McGill has brought together some of the world's most talented students, teachers and researchers. With the support of dedicated administrative and support staff, the University has produced leaders responsible for game-changing advances in science, scholarship and society.
On March 31, the University will celebrate Bicentennial Day, the virtual celebration of the 200th anniversary of McGill's founding, and the kickoff to a wide range of Bicentennial initiatives and events over the coming months. And while the Bicentennial naturally lends itself to paying homage to the University's first 200 years, it is also an opportunity to look ahead to its third century.
"McGill has a long history of service and success. But to be an agent of progress and reform for 200 years means you can't rest on your laurels. There are always new challenges to address," says Gérald Cadet, Director of McGill's Bicentennial team. "In the coming months we will have ample opportunity to celebrate the University's storied past, but we will also look ahead to the role McGill will play in the future of Montreal, Quebec, Canada and the world."
Student success
That future will be driven in large part by McGill students, whose commitment and creativity has been a catalyst for progress over the past 200 years.
The talent of McGill's current class of students is in full evidence in the impact200 initiative, a competition bringing together students and recent grads to develop transformative projects to enhance the sustainability of our campuses, our city and the world.
As a lead up to Bicentennial Day, impact200 semi-finalists, chosen from an original field of 44 submissions, recently presented their initiatives to judges.
Ten finalists will be announced in early April, with each team receiving $5,000 and the help of expert mentors to develop their project over the course of the summer. Winners will be chosen in November 2021.
Spotlight on the McGill community
On top of student initiatives, the University will showcase other segments of its community in the days leading up to Bicentennial.
Going virtual, the annual Bravo Gala (March 21) will celebrate faculty members and researchers who have recently won major provincial, national and international prizes.
On March 26, the Celebrating McGill PhDs event will host a virtual panel of distinguished PhD grads, including Vice-Principal Martha Crago (Research and Innovation). Moderated by current PhD candidates, panelists will reflect upon their days as PhD students and how the experience informed their subsequent careers. The Track Report Connect Exchange (TRaCE) project, a Graduate and Postdoctoral Studies initiative that tracks detailed career outcomes for McGill PhD graduates, is organizing the event.
"The overall story of McGill is really a collection of smaller stories about students, staff, faculty and alumni – stories that have already been written and others that are yet to come," says Cadet. "Our job [on the Bicentennial team] is to tell the stories of some of the people who have made McGill the university it is today."
March 31: Birthday bash
What's a milestone birthday without a celebration?
On March 31, the main event, Celebrate 200: Launching our 3rd Century, will be broadcast beginning at 12:30 pm, and will feature musical performances, interviews and tributes, and video stories of students, staff and faculty, past and present. Two very special hosts will emcee the event.
People are encouraged to register for Celebrate 200 on the Bicentennial website, to be launched on March 22. The website will be the go-to resource for all things Bicentennial, featuring everything from detailed historical information and profiles of McGillians, to the full schedule of upcoming events.
The official launch will be preceded by an online conference at 11 am. Titled A Roadmap for Greater Food Security and Autonomy, the conference will bring together experts from McGill, industry, NGOs and government to discuss the crucial roles of education, teaching and research in improving food security and autonomy, both in Quebec and around the world.
Adapt and overcome
Cadet has been spearheading the Bicentennial preparation since 2016. He and his team have been busy organizing a number of signature events, while also supporting the Bicentennial programming of individual Faculties and Units. In all, he estimates there will be hundreds of events held across McGill between now and celebration's end.
Of course, it hasn't been without its challenges.
"Just as with anything else, COVID-19 has upended everything," Cadet says with a wry smile during the Zoom interview. "We've had to do a lot of hybrid planning so that we're ready for virtual events or the in-person versions, depending on the public health situation. We're watching government press conferences every day."
"However, just as McGill did on the academic side, we have adapted the Bicentennial," he says. "We're ready to go."
Open to all
And while the Bicentennial programming is mostly about McGill, it has been organized to emphasize the University's important role in the community, locally and beyond.
"The Bicentennial offers us an opportunity to dialogue with our community and with our external stakeholders, and to deepen the relationships that have been created over the first 200 years while creating new ones as well," says Cadet. "We're proud that McGill is anchored in Montreal and Quebec, and we want to express this during our celebrations."
"My hope is that we're able to share this with Montrealers and Quebeckers, because McGill is theirs as well. There may be gates, but the Roddick Gates are open for everyone."