Making the world more sustainable is a top priority for students and researchers across the University
So it's fitting that a marquee initiative of McGill's bicentennial celebrations is a Student Sustainability Challenge that aims to turn students' ideas into innovative projects with real-world impact.
Some 44 teams – each composed of three to six members – registered and submitted proposals late last year for the challenge, known as impact200. In January, 22 of those teams were selected as semifinalists.
Each proposal addresses one or more of the United Nations' 17 Sustainable Development Goals, which are designed to end poverty, protect the planet, and improve lives. The semifinalist proposals run the gamut from a program to improve science literacy in underfunded high schools, to a re-invented toothbrush for everyday oral healthcare, to the creation of green rooftops to save on heating and reduce the urban heat-island effect in Montreal.
Finalists to be selected by end of month
The semifinalists have been polishing their proposals over the past several weeks, and will be pitching them to a judging panel over the next three days (March 16-18).  The teams have also produced 'elevator-pitch' style videos, 30- to 60-seconds long, designed to showcase their projects to the public.
By the end of the month, up to 10 teams will be chosen as finalists. Each of those teams will get up to $5,000 and expert mentors to help develop a proof-of-concept during the summer. Team members will also receive a stipend of up to $5,000 each for living expenses.
The finalists will present their projects in the fall, and winners are scheduled to be announced in November.
Student advisory team
Students played a key role in developing impact200, as they have in shaping other campus sustainability initiatives. (The Sustainability Projects Fund, created in 2009 as a partnership between McGill's student societies and the University, is the largest fund of its kind in Canada.)
A student advisory team came up with the 'impact200' name for the challenge, and worked closely with a committee composed of several collaborators from across the University, including the McGill Sustainability Systems Initiative. MSSI members suggested using the UN Sustainable Development Goals as a framework for impact200, says Ricarda Haeger, Executive Director of the student advisory team. The students, in turn, hit on the idea of using the SDGs to tag the teams and mentors — helping to determine which students to connect with which mentors, says Haeger, a PhD student in Kinesiology.
Broad-based collaboration
Other institutional groups collaborating on impact200 include the McGill Dobson Centre for Entrepreneurship, the McGill Office of Sustainability, and representatives of the Faculty of Agricultural and Environmental Sciences. "It's a whole-of-university effort," says Gerald Cadet, Director of McGill's Bicentennial team, which organized the collaboration.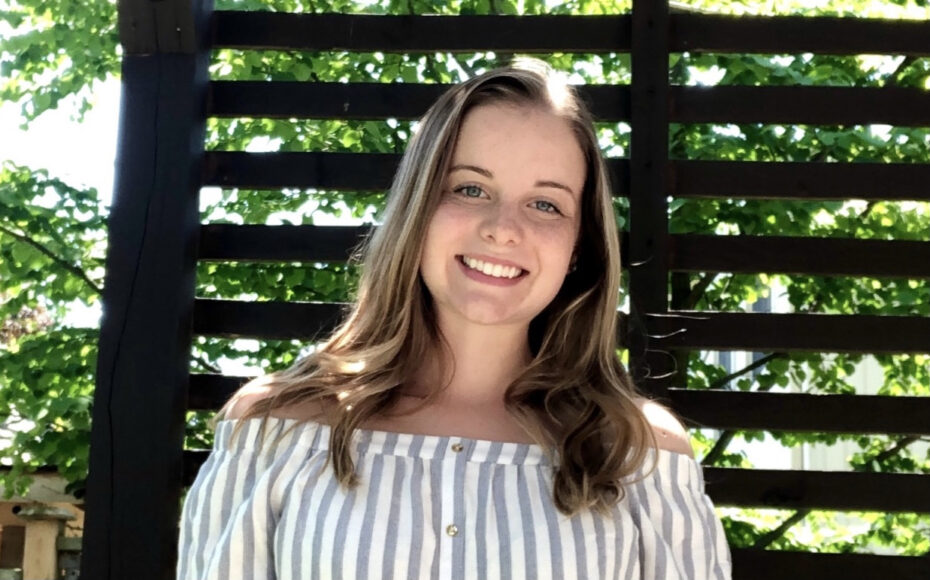 Using the SDGs as a framework helped to generate proposals from students in a wide variety of disciplines. "We really, really wanted to make sure that people were aware that they could be from any background," says Ellen Ferguson, VP Marketing and Communications for the student advisory group. "So we were trying to market in different faculties, to get really diverse groups and make sure that people knew it wasn't just Environmental students — it could be anyone."
The goal of impact200 is to turn ideas of students and recent alumni into "bright spots" of the sort that Professor Elena Bennett has been cataloguing. Bennett, the Canada Research Chair in Sustainability Science, is co-founder of "Seeds of a Good Anthropocene," an international collaboration that has been crowdsourcing a database of projects — many of which may appear small, but which have the potential to yield transformational change for a better future.
At the impact200 official kickoff event last September, Bennett told students she's been looking recently at the growing collection of bright spots on our own campuses. "It turns out that there are bright spots at McGill in all of the five domains that we consider as important things that we do: research, teaching, governance and administration, operations, and in the connectivity among them," she said. "impact200 is giving us a chance to create a place where even more of those bright spots can emerge."