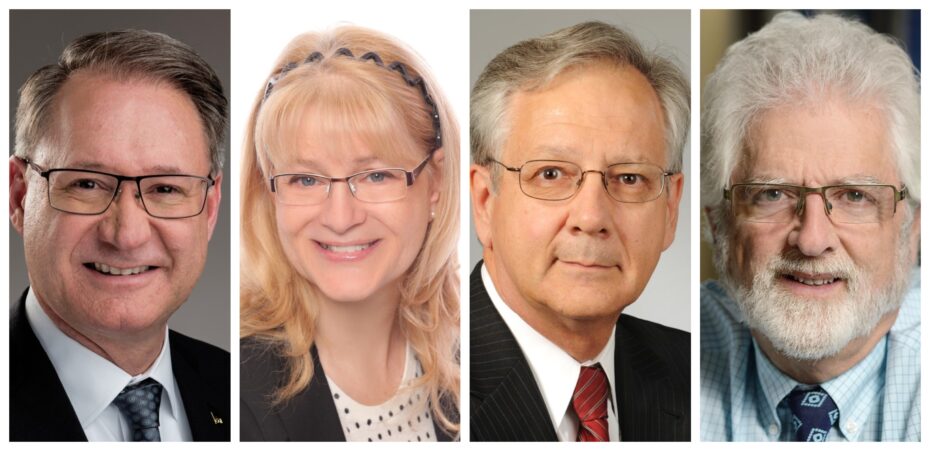 The honorary doctorate is McGill University's highest honour, given in recognition of highly talented and engaged individuals who serve as an inspiration for our community of students, professors, researchers and staff.
On October 21, 2021, McGill will confer honorary degrees upon four exceptional individuals during a special virtual ceremony at 1 p.m. To watch the ceremony, click here.
Additional honorary degrees will be awarded at Fall Convocation in November. Another Fall honoree,  Dr. Anthony Fauci, received a Doctor of Science, honoris causa, from the Faculty of Medicine and Health Sciences in a special ceremony following his Oct. 1 Beatty Lecture.
The four Oct. 21 honorary degree recipients are:
Claire Bolduc, Doctor of Science, honoris causa 
Faculty of Agricultural and Environmental Sciences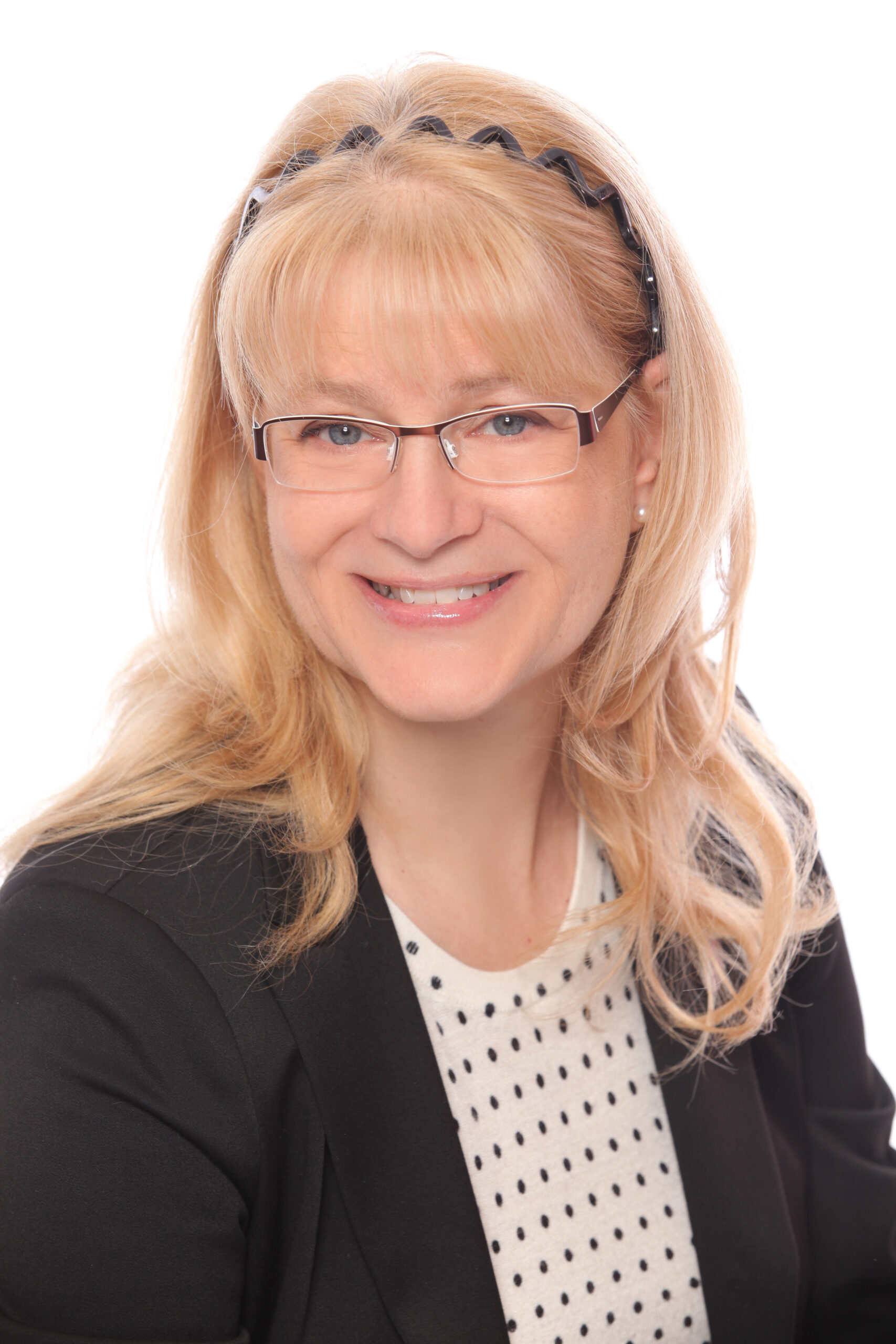 Claire Bolduc is a passionate advocate for rural affairs, agriculture and agronomy in Quebec. As vice-president and president of the Ordre des agronomes du Québec, only the third woman in 80 years to hold that position, she ensured that the public's health and wellbeing were protected by guaranteeing the excellence of agronomic services and the safety of the food supply chain. This was followed by her appointment as Regional Director of the Control Centre for the Ministry of the Environment of Quebec. In this position, Ms. Bolduc was responsible for the environmental activities in the region of Abitibi-Temiscamingue and northern Quebec, including the mining activities in Nunavik and the environmental impact of hydroelectric projects in Eastmain and Rupert, Quebec. From 2008 to 2016, she served as President of Solidarité Rurale du Québec (SRQ), an organization dedicated to promoting the revitalization and development of rural areas.
Andrew J. Cherlin, Doctor of Letters, honoris causa
Faculty of Arts
Prof. Andrew Cherlin is an expert on marriage, cohabitation, and societal trends in family formation. Upon completion of his studies, he joined John Hopkins University with a joint appointment in the Department of Sociology and the Department of Population, Family, and Reproductive Health, at the Bloomberg School of Public Health. In 1993 he was named the Benjamin H. Griswold III Professor of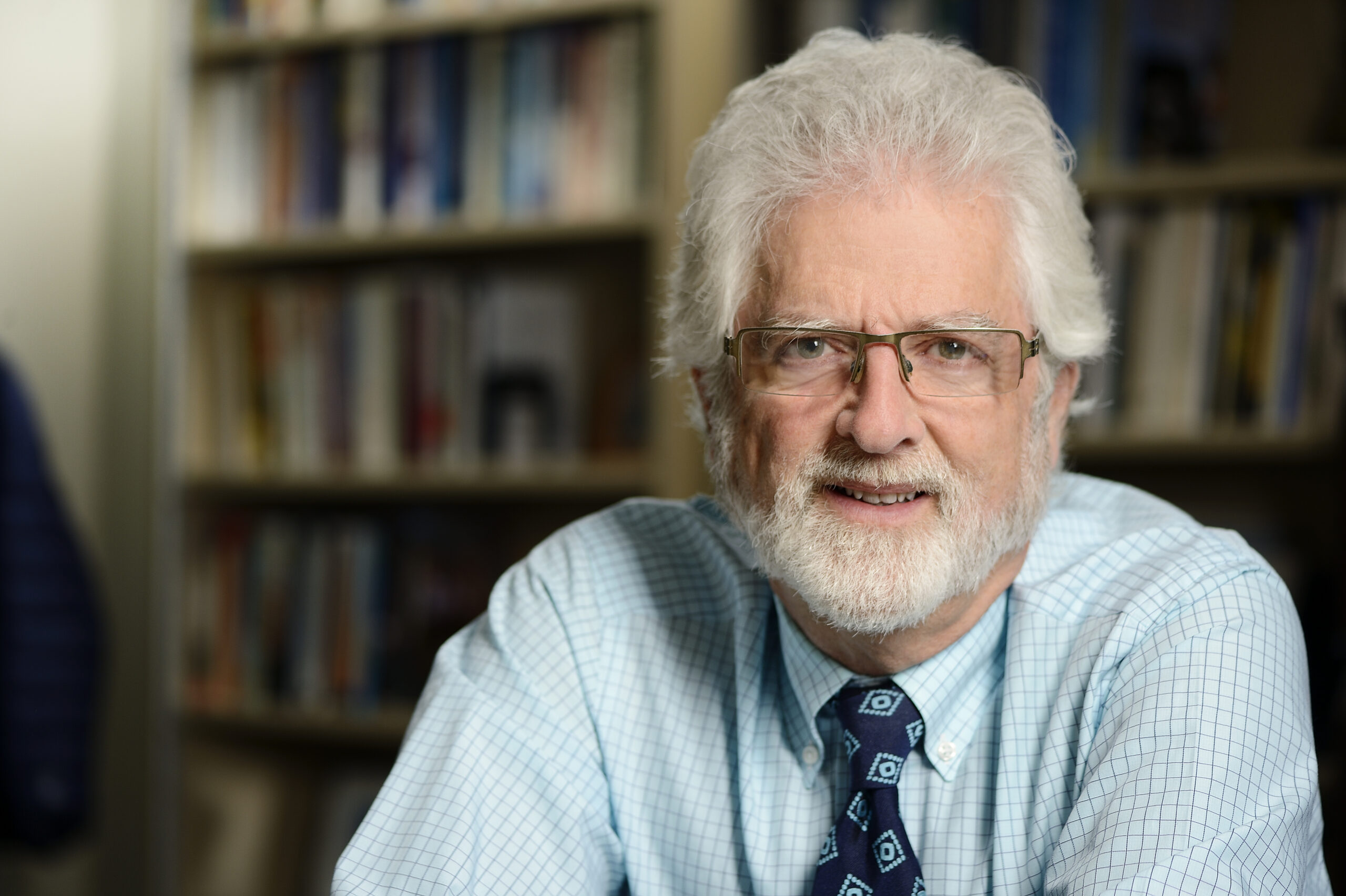 Public Policy in the Department of Sociology at John Hopkins, a position he held until his retirement in 2021. Prof. Cherlin has studied major sociological and demographic characteristics of families and households as they have changed over the past 40 years. Over his career, he has held key leadership positions in organizations that include the Family Section and Population Section of the American Sociological Association, the Population Association of America, and the American Academy of Political and Social Science. Prof. Cherlin is an exceptional social scientist who has made enormous contributions to our understanding of family and household change, and its impact on and implications for children, social welfare, employment, poverty, care, and health.
Gilles G. Patry, Doctor of Science, honoris causa 
Faculty of Engineering
A scholar, engineer and academic leader, Gilles Patry's career is proof of his profound commitment to quality education and research in institutions in Canada and around the world. For 30 years, his GPS-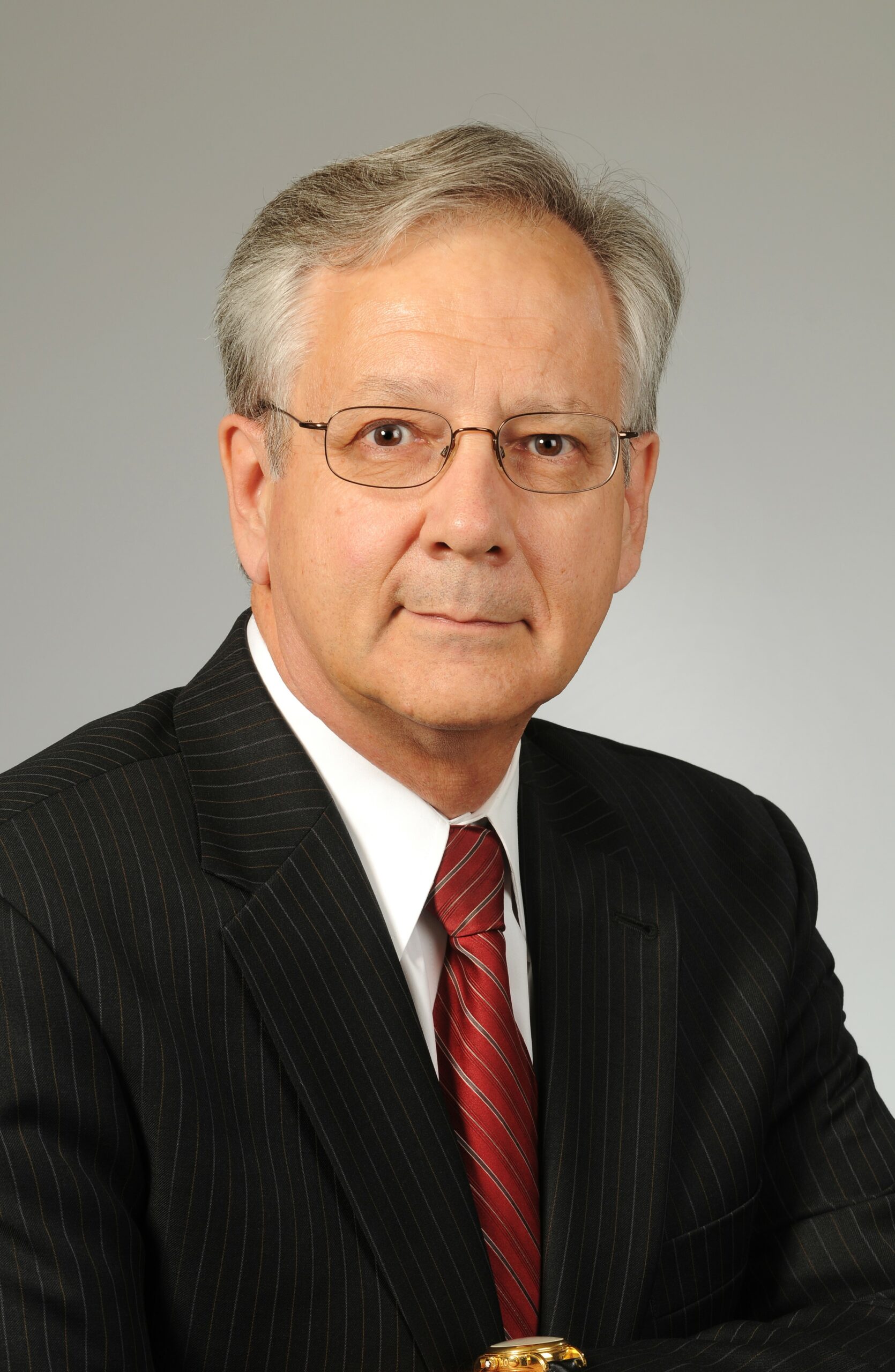 X™ modelling system for the simulation of wastewater treatment plant dynamics has been the industry standard. Prof. Patry began his career as an environmental engineering consultant before moving to teaching civil engineering at École Polytechnique in Quebec and at McMaster University in Ontario. In 1993, he returned to his alma mater, the University of Ottawa, as Dean of the Faculty of Engineering. This was followed by a term as Vice-President, Academic (1997-2001) and finally as President and Vice-Chancellor (2001-2008). In 2010, he became President and CEO of the Canada Foundation for Innovation funding agency. In 2017, he was appointed Executive Director of the U15 – Group of Canadian Research Universities, an organization that brings together some of the most research-intensive universities in the country to foster the development and delivery of long-term, sustainable higher education and research policies, in Canada and around the world.
George D. Schindler, Doctor of Laws, honoris causa
School of Continuing Studies
A resilient and versatile lifelong leaner, George Schindler is a prominent business leader who focuses on creating collaborative, inclusive teams within his organizations, and within the communities in which they work. He currently serves as President and CEO of CGI, a global information technology and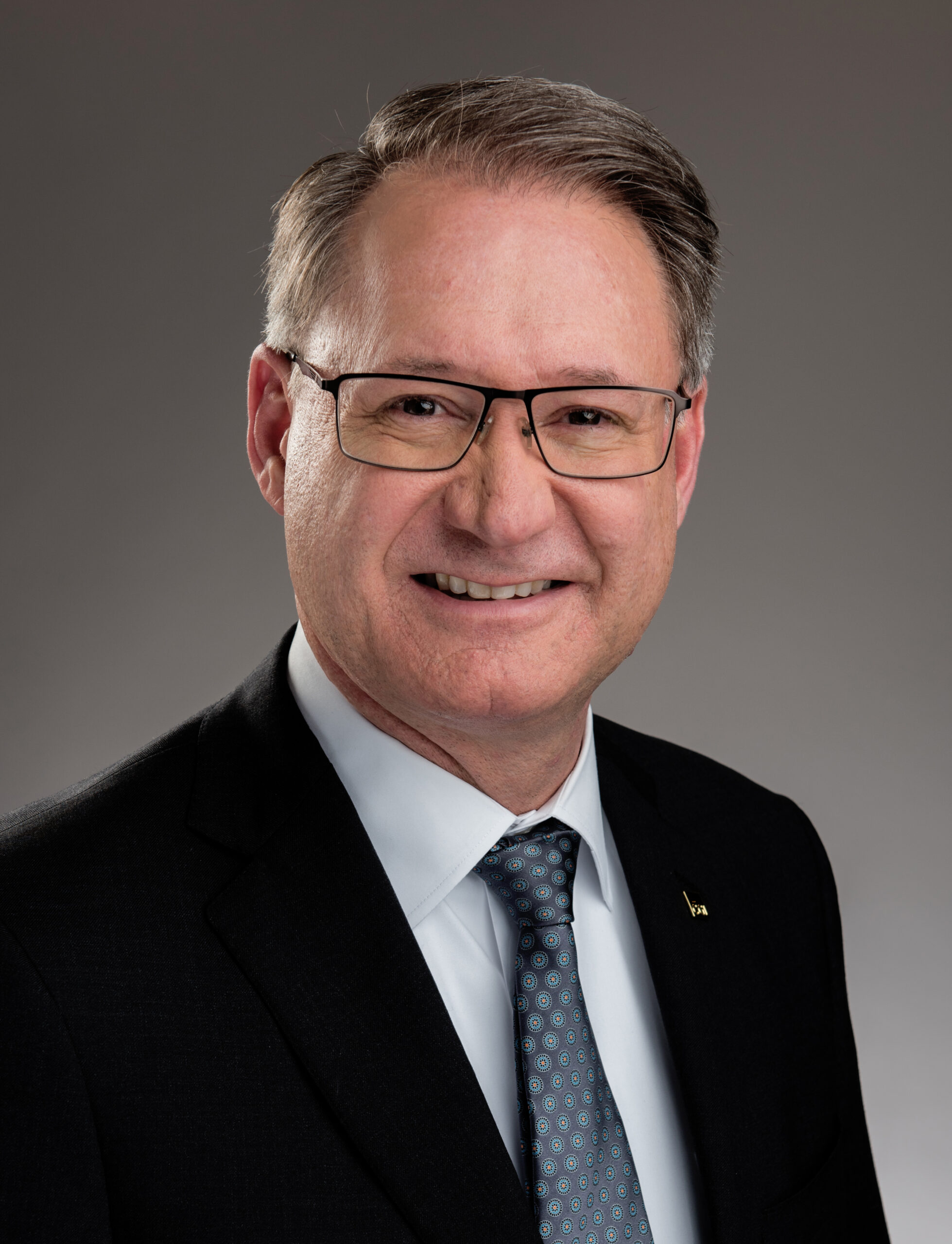 business consulting company headquartered in Montreal. Under Mr. Schindler's leadership, the company has announced its climate commitment to be net zero carbon emissions by 2030. CGI is also committed to extensive Corporate Social Responsibility initiatives, partnering with clients, educational institutions, and charities to champion digital inclusion for all and to share their expertise through social impact projects. Mr. Schindler has instilled his passion for education and lifelong learning into the day-to-day environment of CGI by actively promoting continuous development within the organisation through CGI's own "university" and rotational assignment initiatives that promote learning on the job. He has encouraged numerous partnerships with leading universities around the world to support a continuum from research and development to workplace-based application and learning.
A fifth honoree in the Fall 2021 hon doc cohort, Dr. Anthony Fauci, received a Doctor of Science, honoris causa, from the Faculty of Medicine and Health Sciences in a special ceremony following his Oct. 1 Beatty Lecture.
"This year's honorary doctorate recipients are being awarded to exceptional leaders in their respective fields, who also embody McGill's vision and values, and have made outstanding contributions to the betterment of society," said Prof. Suzanne Fortier, Principal and Vice-Chancellor of McGill University. "We look forward to welcoming them into the McGill family. They will inspire the Class of 2021 to create positive change in our communities, and tackle today's most critical challenges."