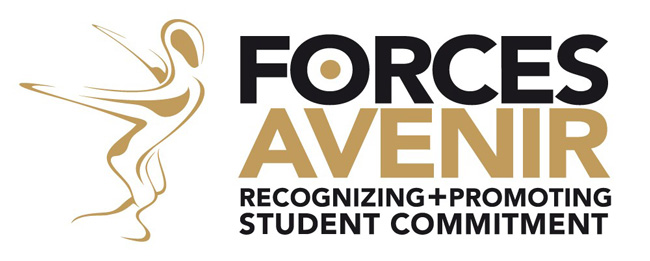 Applications for 2016 edition open until March 31
By Julie Fortier
It was the height of the Ebola outbreak in West Africa and Siobhan "Chevy" Lazenby had a front-row seat to the deployment of Médecins sans frontières' vast efforts to contain the virus. Then a McGill student, she was working as a communications intern in the organization's Montreal offices, while completing her undergraduate studies in Environmental Sciences and International Development.
"Working for Médecins sans frontières had been a childhood dream of mine. I had no idea it was going to be such an intense time to work there," she recalls from Kigali, Rwanda, where she is spending this year as an OceanPath Fellow, a program that helps recent university graduates implement a community-focused social initiative.
In addition to working with a women's association for victims of violence, Lazenby is conducting research and working with local organizations to help develop eye-health resources for people with diabetes. Her interest in eye health dates back several years – to Grade 8, in fact – when she met one of Africa's first female ophthalmologists in Kenya. Her parents had taken Lazenby and her brother on a year-long trip around the world, introducing them to community work along the way.
"I was very fortunate to have that experience," the Calgary native says. "All my future experiences were built on the seeds that were planted during that year."
After participating in McGill's Canadian Field Studies Program in Africa two years ago, Lazenby reconnected with the ophthalmologist she had met as a teen and who by then had moved to Kigali. She spent that summer working with Dr. Wanjiku Mathenge again.
Last October, Lazenby was honoured for her work at the Forces AVENIR gala, where she was chosen as one of the three winners in the Personnalité 1er cycle (undergraduate) category, a title that comes with an $4,000 prize. Forces Avenir is a Quebec-based competition open to students from high school to university and aimed at recognizing outstanding community service work. (Applications for the 2016 competition are open until March 31.)
Haiti quake life-changing for nursing student
Matthew Barr, a 2015 graduate of McGill's School of Nursing, was also a finalist in the Personnalité 1er cycle category. After graduating from high school in 2008, Barr trained in search and rescue operations in Texas, including as a pilot, and was deployed to Haiti after the devastating 2010 quake. The experience had a profound impact on him.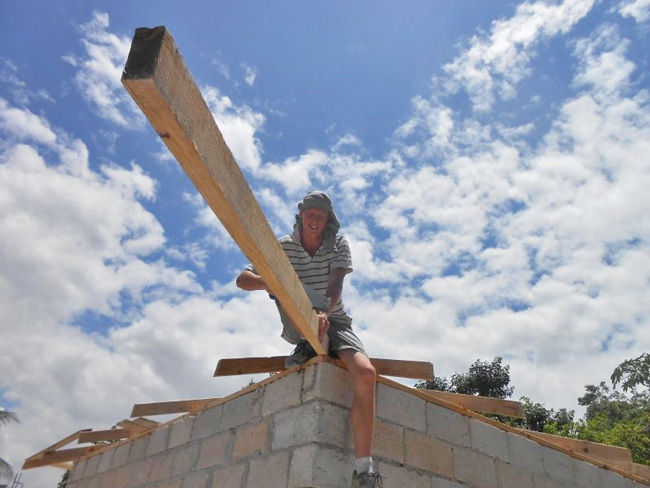 "I remember holding this woman's hand who had just lost her husband and her three kids. She was hurt, too, and she was weeping and weeping," he says. "I kept wondering: 'how can I help this lady?' Working with the paramedics [in Haiti] is what made me go into nursing."
Barr is now working at a youth camp in the Laurentians and as a community health nurse in Kanesatake – the Aboriginal population is another group close to his heart. He has made other humanitarian trips to Haiti since the earthquake and would like to set up mobile clinics there, to serve farming populations living in remote areas. In fact, he imagines mobile units that would not only deliver health services but also, agricultural tools and workshops.
"A little bit of equipment and knowledge, and help in setting up irrigation systems, could completely change their community," he says.
Bicycle project in Mexico helps kids stay in school
Forces AVENIR not only recognizes individual achievements but also group projects, in categories ranging from arts and culture or technology to business, health or the environment. Biciclub, a project developed by students from McGill's Spanish and Latin American Students' Association (SLASA), was a finalist in the aid, peace and justice category.
After hearing how children in a southern Mexico town had to walk more than two hours to get to school, the group decided to raise funds to buy bicycles for them. They raised $4,000, bought 15 bikes for the community and tools for the new owners to repair them as needed. On weekends, the bikes were rented out to generate some revenue.
"We wanted to give the community what they needed to turn this into a sustainable business. By renting out the bicycles on weekends, they could make some money to buy more bikes," explains Armando Ordorica, one of the McGill students in the group.
The success of the initiative prompted SLASA to create an annual summit where similar projects could be born. Groups participating in the "social business incubator" component of the summit have 24 hours – and a $5,000 budget – to develop a project aimed at improving the well-being of a Latin American community. The winning project last year was a series of women empowerment workshops implemented in an Ecuadorian community where 80 per cent of women reported being a victim of domestic violence. Ordorica was moved when he saw the video testimonies of the women who participated in the workshops. "You don't need a lot of money to make a change and see it directly very quickly."
This year's edition of the SLASA summit will take place March 17-20. The event is open to university students from around the world.
For more information on the Forces AVENIR competition or the application process, visit the Dean of Students' website or the competition's website.