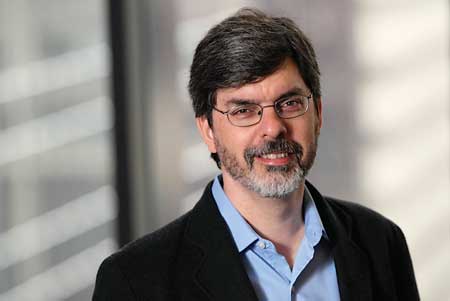 During its meeting on Feb. 10, 2022, McGill University's Board of Governors approved the appointment of Professor Sean Ferguson as the next Dean of the Schulich School of Music. Prof. Ferguson's five-year, renewable term will begin on July 1, 2022, and end June 30, 2027.
Current Dean Brenda Ravenscroft's term ends on June 30.
In a message to the McGill community, Provost and Vice-Principal (Academic) Christopher Manfredi called Ferguson "an experienced senior administrator with a deep understanding of the Schulich School of Music" who previously served as Dean from 2011 to 2016.
A native of Alberta who has lived in Montreal since 1990, Ferguson has known McGill as both a student and a professor. After completing his Bachelor of Music at the University of Alberta, he earned both a Master's and Doctorate of Music in Composition at McGill. He joined the McGill faculty as an Assistant Professor of Composition and Director of the Digital Composition Studios in 2003, and was promoted to Associate Professor of Composition in 2009. He is also currently the Co-Director of McGill Digital Composition Studios.
As a composer and researcher, Ferguson bridges the areas of musical creation and scientific and technological research. He served as Director of the Centre for Interdisciplinary Research in Music Media and Technology (CIRMMT) from 2009-2011, and its Associate Director (Artistic) from 2006-09.
Ferguson work focuses on computer-assisted composition, psychoacoustics applied to musical harmony, live electronics, and digital musical instruments. His recent compositions include Fataí Bána, Carraig Dubh (2020) for Uilleann pipes and live electronics, Bean Dubh A' Ghleanna (2019) for Baroque flute and live electronics, and Wandering Aengus (2019) for flute, violin, cello and piano. His music has been performed by ensembles that include the Orchestre Philharmonique de Radio France, the Orchestre symphonique de Montréal, the Société de musique contemporaine du Québec, Les Temps modernes de Lyon, I Musici de Montreal and the Ensemble contemporain de Montréal.