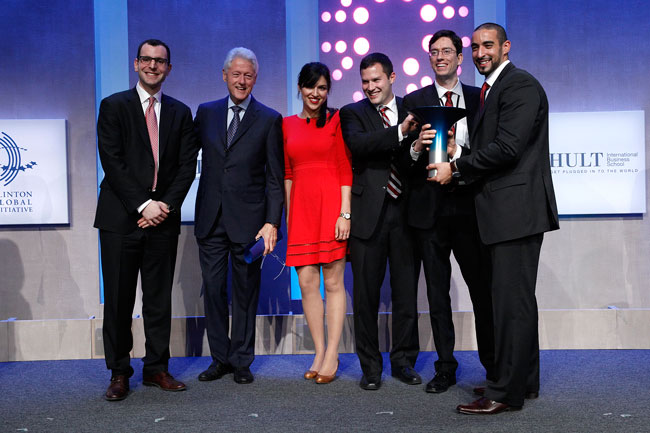 On Saturday, Nov. 25, McGill will be hosting the Hult Prize @ McGill — the university-level competition for the prestigious Hult Prize. The Hult Prize is a social entrepreneurship challenge that invites student teams to solve some of the world's toughest challenges, affording them a chance to win $1,000,000 in seed funding. Winners from the University will go on to represent McGill at the regional competitions in March 2018. The winners of the regional event will then participate in an accelerator to refine their ideas before presenting at the annual Clinton Global Initiative in September 2018, the final phase of the competition.
In 2013, the Aspire group, which comprised of five students from McGill, won the Hult Prize for their unique solution of using insect-derived flour in order to address food security. Since then, the Aspire initiative continues to make great headway in their mission to provide a sustainable food source to millions of people around the world.
This year's challenge, "Transform – Harnessing the Power of Energy", is centred on finding and developing energy innovations that can be scaled to improve the lives of millions.
Those interested in participating can find more information online about the McGill competition and the Hult Prize.
Related story
Desautels MBA team wins 2013 Hult Prize competition