Now that the nice weather is here, Montreal's bike paths are thronging with cyclists, adding to the its burgeoning reputation as a bicycle-friendly city. But there are lots of issues related to safe cycling, and McGill researchers want your input in order to gain a better understanding of the best, and worst, of biking in Montreal.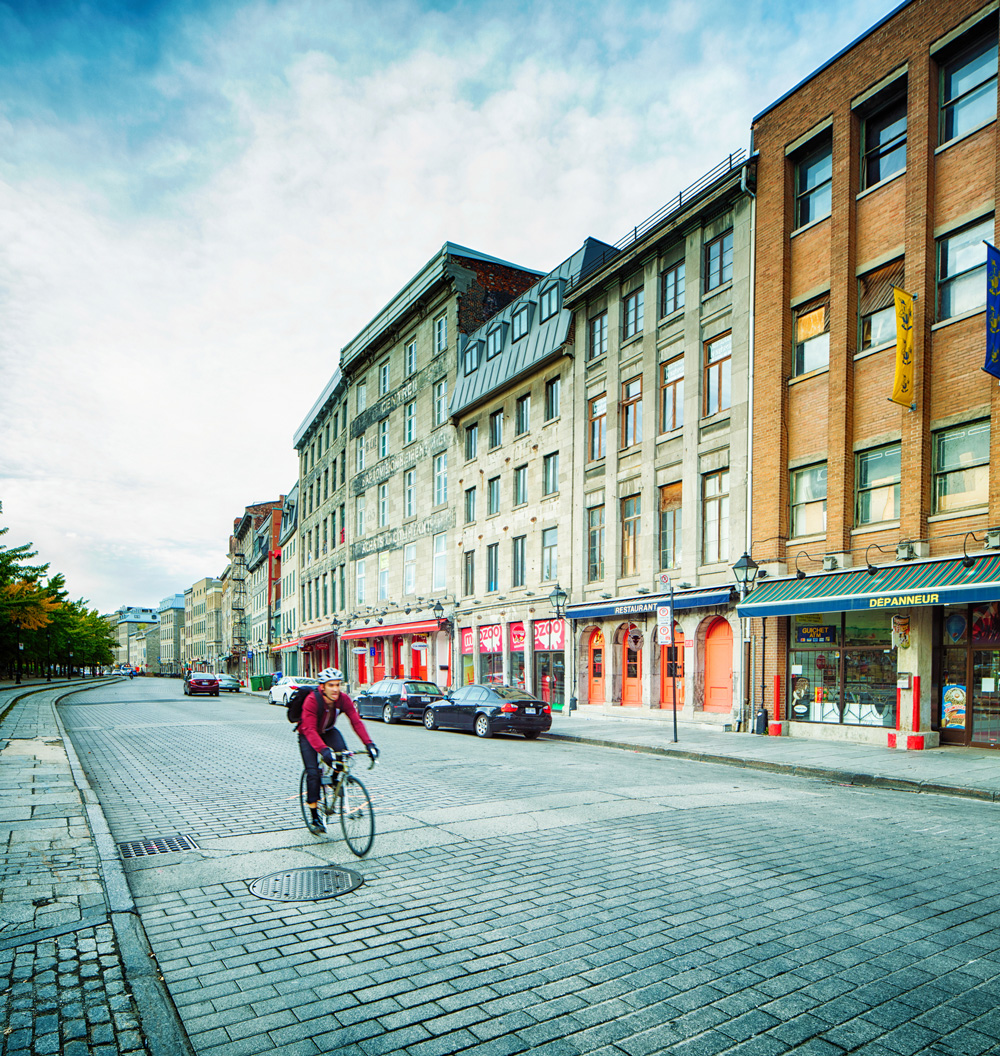 Transportation Research at McGill (TRAM), is asking Montreal cyclists to complete a confidential voluntary fifteen-minute online survey available in French and English. TRAM will use the survey results to formulate recommendations as to how to encourage the use of bicycles while improving the cycling experience in Montreal. People are asked to complete the survey by June 15.
"We want to get the attention of different municipalities about how some of the existing rules about cycling make it difficult to cycle in the region," says Ahmed M. El-Geneidy, Associate Professor of Urban Planning and an expert on urban transportation. "We have multiple goals for the survey, including highlighting the major issues for those who cycle and those who do not; identifying problems with winter cycling; identifying the most dangerous intersection in the region, and pinpointing where new bicycle parking is needed. We are looking at the impacts of dockless bikes and electric bikes that are present around the world and whether Montrealers would like to be included as part of Bixi. We'll use the survey results to create a policy brief to be released publicly in September."
As well, people who complete the survey will be asked their opinion on the redesign of Ste-Catherine Street West; the availability of bike parking in Ville-Marie borough; and the transformation of portions of Saint-André and Mentana Streets into bicycle thoroughfares. The researchers want to better understand the risks faced by cyclists, and the reasons some cyclists disregard the Traffic Code.
TRAM conducts research in the field of transportation planning and operations in the School of Urban Planning, Faculty of Engineering. The survey is led by Nick Chaloux, an MA candidate with the McGill School of Urban Planning, under the supervision of Prof. El-Geneidy.
Take the confidential survey before June 15.